So many early Owen and Vokes and Peters commissions began with the awkward situation of the clients not actually intending to commission us. Stuart Vokes and Aaron Peters recall the heartbreak they felt the time they were site measuring a new project and came across a neat pile of rejection letters to the client from other architects. Other commissions came to us purely by accident – our client for the Cabarita Beach House walked into our office thinking it was a futon store and left with a new architect.
In 2003 the owner of the Newmarket House presented us with drawings already completed by another architect. She wanted us to administer the building contract and felt we had the right sensibilities for the job. She sent photos of the original Art Deco cottage to be extended and it looked amazing. The project eventually turned into a full commission.
The Newmarket House was in fact the first house to be wholly conceived by Owen and Vokes and Peters. All three of us drew the building, discussed it, critiqued it and saw it built. During this time we learnt lessons that are still with us.
If you were coached in tennis as a kid you'll remember standing side-on to the net with your racquet held back, so you learnt the singular movement of a follow-through. This is a beginner's drill that has to be repeated thousands of times before you can develop a proper tennis stroke.
In 2003 we thought of ourselves as beginners and were deliberately careful with innovation – no top spin serves. We made simple things and sought to practise them well. The Newmarket House became a perfect case study for this methodology. The commission was for an extension to an existing Art Deco cottage, a late 1940s builder-designed home in the tradition of inter-war decorative houses. The original house provided a maquette of order and rigour – and so influenced the "white box" addition by Owen and Vokes and Peters.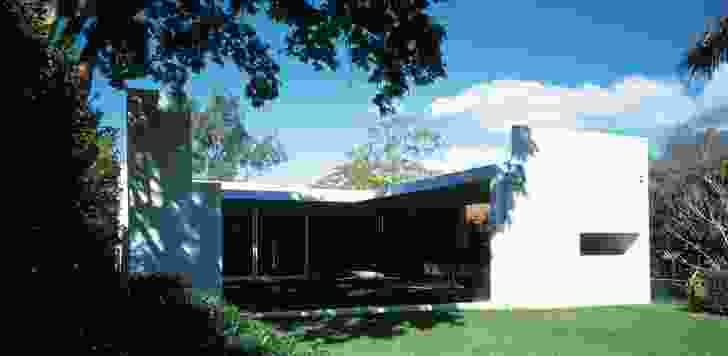 We worried that the local fraternity would think our work was inappropriately minimalist/modernist/non-vernacular and worst of all, inappropriately white. Although we revere certain forms of modernism, this project was a product of its host building, not of architectural aspirations.
This project was one of the first where we took inspiration from what we later came to know as "the field," as defined in N. J. Habraken's book Palladio's Children – a collection of essays on the everyday environment and the architect. Though we'd not read Palladio's Children at the time of this project, we subsequently recognized a shared affinity with the ideas in this text. Further, we weren't comfortable with jingoistic ideas of Australian architecture. The Australia we knew was young and clever and progressive, and very suburban. We felt that it was possible to move beyond cultural cringe to find authenticity in the suburban fabric and engage with it.
The original Art Deco cottage of the Newmarket House was like a treasure to our clients – and to us. In its life it had been lovingly conceived, subsequently mistreated, discovered by our clients and partially restored. What resonated with us was that after generations of different owners, the house was as relevant and needed as ever. We wanted to make new work that might be just as loved sixty years on.
So began our awareness of ideas of lineage and custodianship. We wanted our work to respond appropriately, to stitch into the urban fabric and enhance the relevance of what is already there. We often work with old (by Brisbane standards) buildings and make new interventions to them. It's an intimate process that encouraged us to develop respect for tradition, but also reminds us of the obligation to contribute to the future of our city.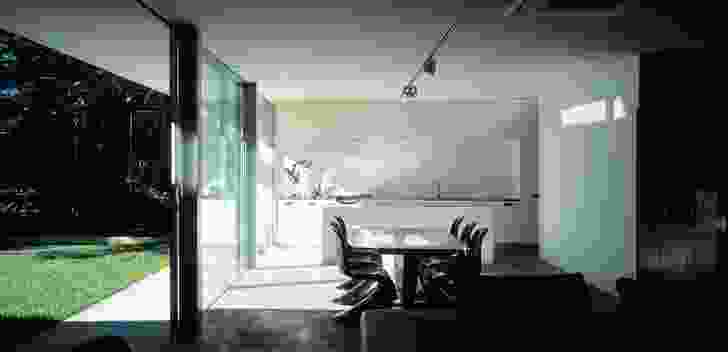 Architectural discourse is often about physical things: bricks and mortar, material and movement, craft and space. Ten years later, the lessons learnt during the period of the Newmarket House seem to be about something clearer – the passage of time.
Architects also reflect upon ideas relating to time: patience, innovation, history, lineage, family generations, tradition and even Louis Kahn's ideas of monumentality and silence. We want our buildings to have a future and we want them to belong to the past as well. We really did look forward to the day when the walls of this house were aged and the interior was full of books and rugs.
I always thought the strength of our work was in what we chose not to do, rather than what we did do. Working closely with buildings of the past and having license to change them taught us that time is an important barometer for design.
This project was first published in Houses 98 as part of the First House series where architects revisit their first built commission.

Credits
Architect
Project Team

Paul Owen, Stuart Vokes, Aaron Peters
Consultants

Builder Carbines Constructions
Hydraulic engineer H Design Pty Ltd
Structural engineer Farr Engineers

Site Details

Location Brisbane, Qld, Australia

Project Details

Status Built
Design, documentation 9 months
Construction 8 months
Category Residential
Type Alts and adds, New houses

Source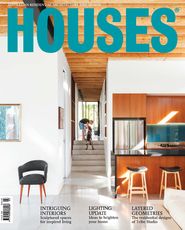 Related topics