Covert Jewels, an exhibition of contemporary jewellery with secrets, showed at the Metalab Gallery in Sydney and most recently at the State of Design festival in Melbourne. Jeweller Cinnamon Lee combines digital design processes with traditional gold- and silversmithing techniques to create works that both reveal and conceal.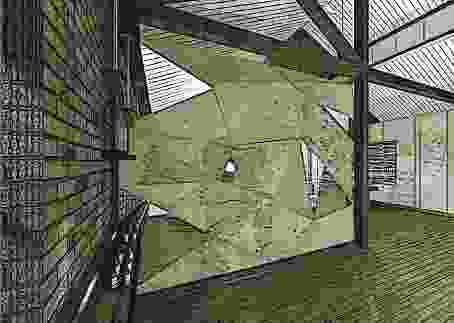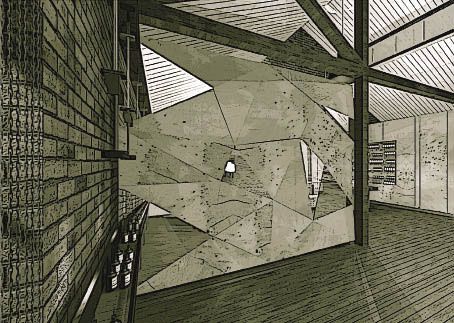 Matthew Grand has been chosen as the overall winner of the Graduate Of The Year Awards (GOTYA), which recognize students who display talent in one of five areas of design. Grand's commercial office design project saw him win first place in the interior decoration and design category of the awards.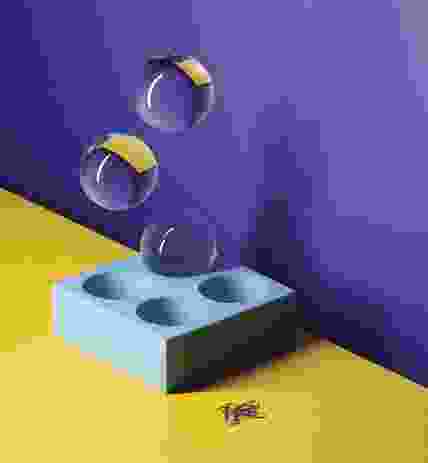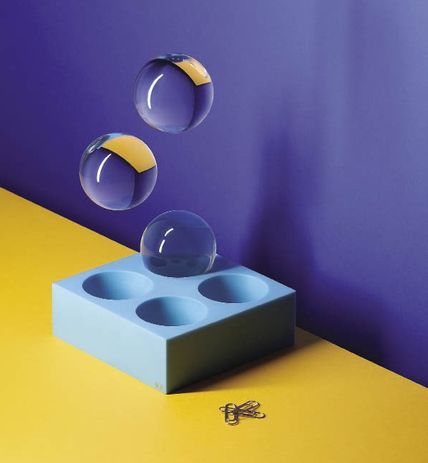 The Australian Design Now Winners have been announced for 2011. Thomas Llewellyn, together with Daniel To and Emma Aiston (aka Daniel Emma) are co-winners of the award. Daniel Emma's D.E. is a collection of seven desk accessories (pictured), while Thomas Llewellyn's Drawing Board allows two seated participants to draw on a board between them as an exchange of ideas. The winners have won a shared exhibition in the Project Space of Object Gallery.
The 2011 Australian Student Design Awards (ASDA) entries were on show at the DIA Design Gallery in May. The annual ASDA is one of Australasia's leading student design awards programs and aims to elevate the entrants' work by publicly recognizing their outstanding design work.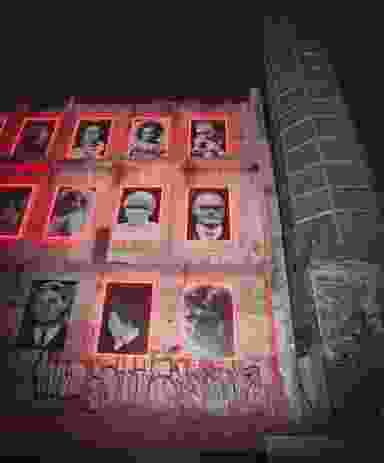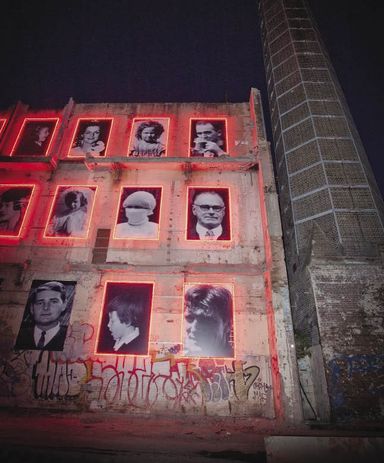 Central Park's Artists in Residence project is a public art program at the Frasers Property development in Sydney. The project has seen the installation of four large artworks at the heritage-listed Irving Street Brewery building. The artists involved in the project are Brook Andrew, Mikala Dwyer, duo Claire Healy and Sean Cordeiro, and Caroline Rothwell.
The Queensland Premier's Design Awards has named Nicola Lloyd as Smart State Design Fellow for 2011. Lloyd is a director of Lloyd Grey Design and a lecturer at the Queensland College of Art. The Emerging Design Leader Award went to Brisbane-based urban and regional planner Yen Trinh.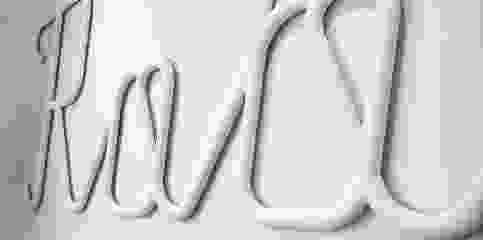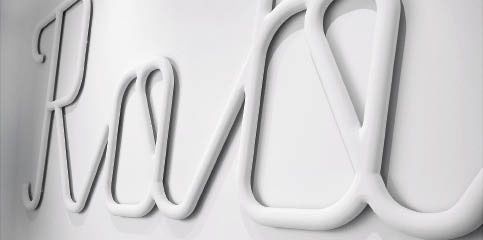 Parallax Design has picked up four awards at the Adelaide Advertising and Design Club annual awards. Its Antipodean Vintners' Tilly Devine wine label, as well as its corporate identity development for Robinson's iconic Adelaide crash repair shop and cheese wholesaler Say Cheese took out prizes.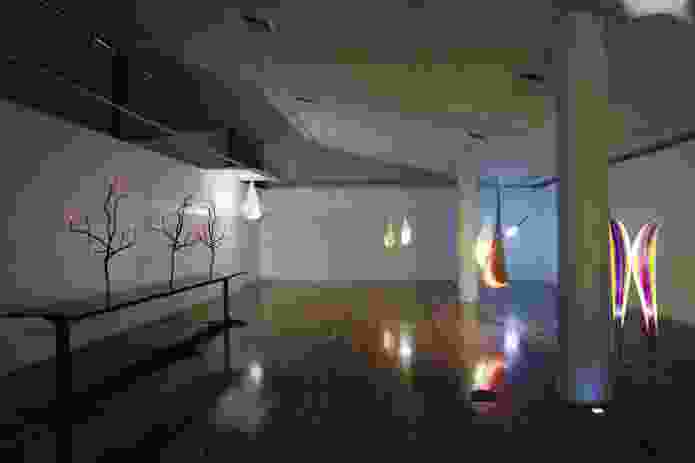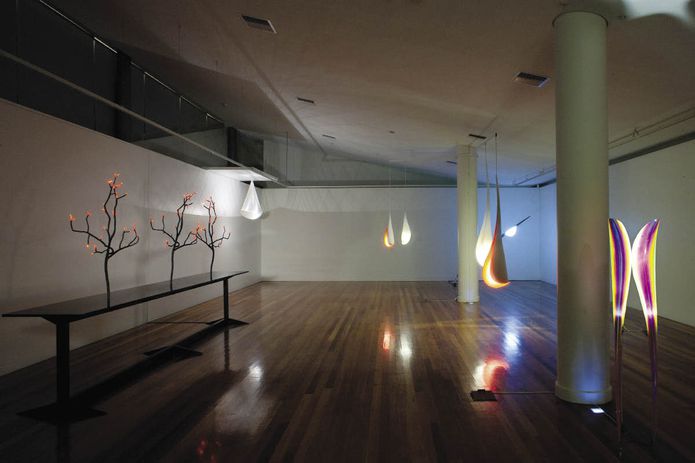 Robert Foster's Strange Planet exhibition showed at the Gallery of Australian Design in Canberra earlier this year. Best known for F!nk + Co, Foster's work straddles the border between lighting, sculpture and installation, with exhibited works appearing as macro zoomorphic shapes.
Tait Outdoor has opened a new showroom in Sydney, showcasing the company's Australian-designed and manufactured products, including a new lounge, Air-liner, designed by Adam Goodrum. The Sydney showroom is twice the size of the Melbourne store, allowing visitors to view the entire range.
Kalimanrawlins is a contemporary new art gallery which opened in South Yarra, Melbourne, in July. The gallery is the result of a partnership between Vasili Kaliman, former director of Sydney's Kaliman Galleries, and former directors of Melbourne's Uplands Gallery, Jarrod and Tara Rawlins.
Think Brick has launched a new iPhone application designed to give expert advice on the go. The app features information and ideas for building with brick as well as useful how-to manuals.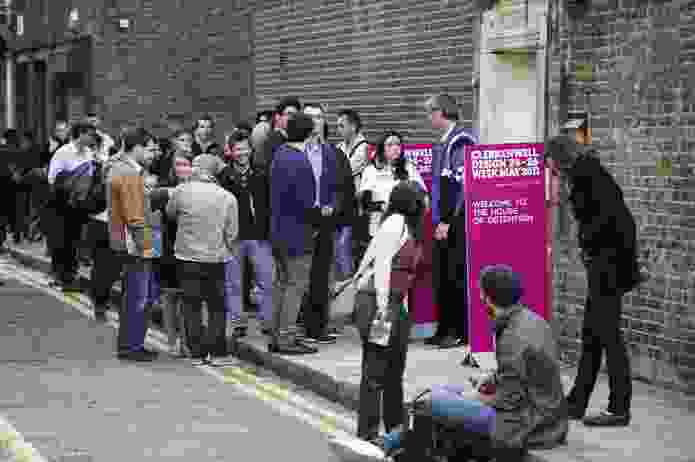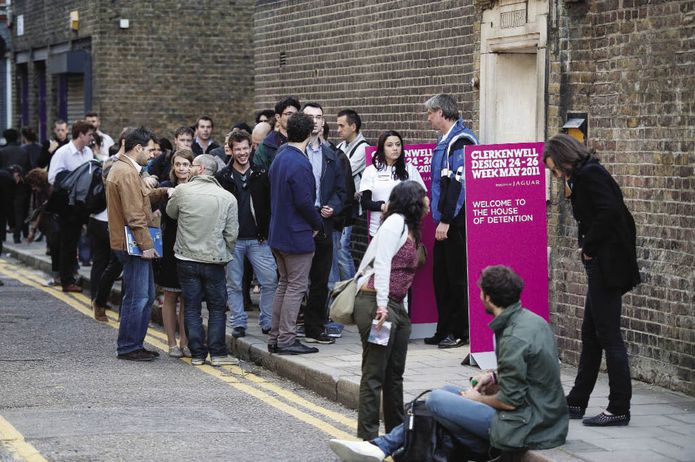 Clerkenwell Design week, a three-day festival in London, is over for another year. The festival took place in May and brought together a program of events spanning debates, discussions, presentations, exhibitions, installations, workshops and street parties.
2011 Dulux Study Tour winners Carly Barrett, Christina Cho, Yuri Dillon, Jefa Greenaway and Brendan Murray left in May for a ten-day tour of Europe visiting leading practices including Rogers Stirk Harbour, Wilkinson Eyre, David Chipperfield Architects, and Foster ∞ Partners in the UK; Arriola ∞ Fiol and EMBT (Benedetta Tagliabue) in Barcelona; and BIG: Bjarke Ingels and the Utzon office in Copenhagen.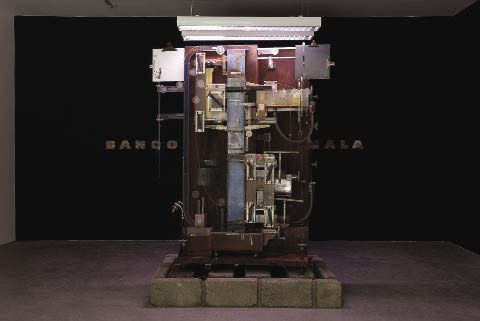 Michael Stevenson is a New Zealand–born artist based in Berlin who recently showed his work at the Museum of Contemporary Art in Sydney. Pictured is The Fountain of Prosperity, a reconstruction of the Moniac, a machine designed in the 1940s by New Zealand economist Bill Phillips to illustrate monetary flow in national economies.
Source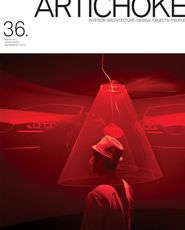 Issue
Artichoke, September 2011
Related topics