International
Steffen Lehmann has been appointed as curator for Hub-to-Hub, an interdisciplinary exhibition and research project in Singapore // Aspect Studios has been appointed to design the new Liaoning State Guest House in Shenyang, China, comprising four state guest houses, a five-star hotel, a conference centre, a recreation centre and a golf course // The Australian government has pledged to build a new permanent Australian Pavilion in Venice for the Arts and Architecture Biennales // Lab Architecture Studio has recently completed the Museum of Bristol (M Shed), which celebrated its official opening in June.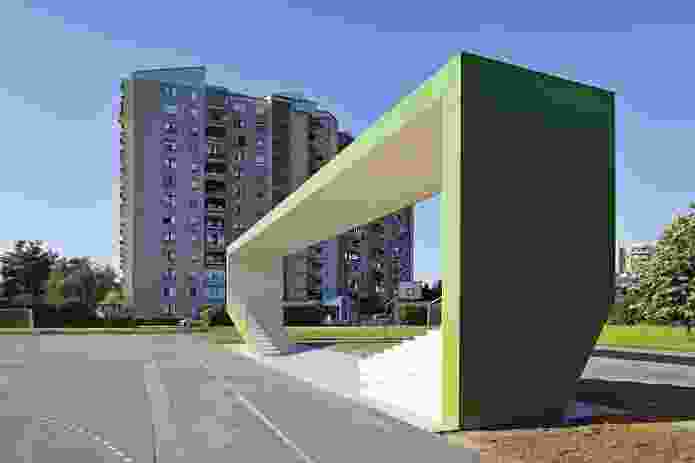 RMIT architecture student Danny Brookes has been named as a finalist in the Trimo Urban Crash competition. As part of his prize he was flown to Slovenia to take part in a finalists' workshop with students from around the world // Hassell has appointed Paul Lo (Shanghai) and Vivienne Wu (Beijing) as principals (architecture) // Allen Jack + Cottier has been shortlisted in an international design competition for the Zhangzhou Olympic Sports Park. The design includes a new stadium for 30,000 people and six other venues // The World Architecture Festival (WAF) has confirmed Michael Sorkin will head the jury at this year's WAF Awards, to determine which building will win the World Building of the Year 2011.
National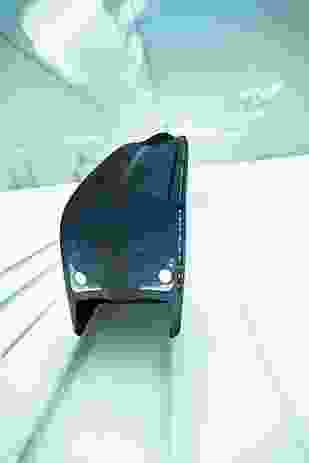 Hassell has produced a conceptual design for an Australian High Speed Vehicle (A-HSV). The A-HSV presents an alternative, low-carbon, future mode of transport between Australian capital and regional cities // Five teams have been shortlisted for the role of creative director of the Australian exhibition at the 2012 Venice Architecture Biennale. The shortlist includes: Amelia McPhee and Andrew Maynard with The Voyage/Voyeur; Jan van Schaik, Cameron Bruhn and Andy Sargent with Super Seed; Gerard Reinmuth, Anthony Burke and Toko with Practice Formations – Agency and Architecture; Robert Grace with Monique Vaute, Denise Neri, Richard Allan, Liz Stirling, Felicity D. Scott, Esther Charlesworth, Joanna Goldstein, Warren Ellis, Labotorio Morsoletto and Linus Gruszewski with Rising Inflection – From Here to There to Here to Here to There; and Rory Hyde, Kate Rhodes and Justine Clark with The Office for Opportunistic Architecture.
The inaugural Houses Awards were announced on 15 July in Melbourne. The winners were: House in Country NSW by Virginia Kerridge Architect for Australian House of the Year; House Shmukler by Tribe Studio for New House under 200 m²; Z House by Donovan Hill for New House over 200 m²; The Shed by Richard Peters Associates for House Alteration and Addition under 200 m²; joint winners House in Country NSW by Virginia Kerridge Architect and Trial Bay House by James Jones/HBV Architects for House Alteration and Addition over 200 m²; Potts Point Apartment by Anthony Gill Architects for Apartment, Unit or Townhouse; Garden of Ghosts by Terragram and Allen Jack + Cottier for Outdoor; and House Shmukler by Tribe Studio for Sustainability // Julian Ashton has been appointed as a principal at BVN Architecture // Three design research proposals have been named winners of the Open Agenda competition by UTS Architecture. The winners were: RMIT graduate Rory Hyde with Potential Futures for Architectural Practice; VU graduates Nick Sargent and Mark Leong with The Cars that Drank Lake Eyre; and USYD graduate Daniel Fink with Greater Western Sydney Special Economic Zone. A public lecture and exhibition will take place during the Sydney Architecture Festival in October 2011.
New South Wales
Rice Daubney has been appointed as architects for the Prince of Wales Hospital Comprehensive Cancer and Blood Disorder Centre, a new $48M facility at the Randwick hospital campus // Three underused properties in inner Sydney will be transformed into new spaces for artists, employment training, asylum seekers and youth mentoring under the city's Accommodation Grants program // The Kann Finch Group has designed five grand terrace homes called The Reynell Terraces, which are situated above the heritage-listed Walter Reynell and Sons building in the Rocks // Enter Architecture has been commissioned to design a new retail and multiresidential development at Bondi Beach // The Australian Stencil Art Prize will take place on Cockatoo Island from 4 November until 11 December // Jackson Teece's Sydney office has moved to Lot 1, Pier 8–9, 23 Hickson Road, Walsh Bay, NSW.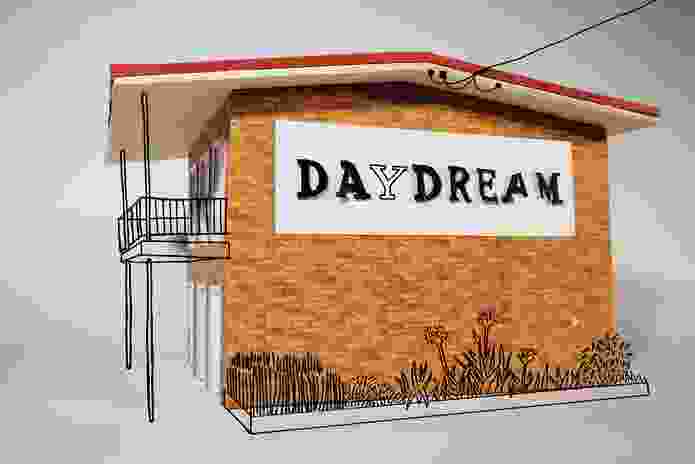 Allen Jack + Cottier has successfully obtained DA approval for major alterations and additions to the Cruising Yacht Club of Australia, the home of the Sydney to Hobart Yacht Race // HBO+EMTB has announced the appointment of Allyson Wolff as practice director (architecture) // The exhibition The New Arcadia was held at the Lismore Regional Gallery from 22 July until 3 September // Taking place from 3 August to 3 September 2011, Built exhibited art, design and architecture at Artereal Gallery as part of Sydney Design 2011 // Hassell has appointed Brett Pollard, Benson Abrahams and Martin Lee as principals (architecture) // The 2011 Sydney Architecture Festival, running from 20 to 30 October, is a ten-day celebration of architecture featuring a series of tours, talks, workshops, exhibitions, lectures, films and children's activities. Refer to sydneyarchitecturefestival.org for further information.
South Australia
Flux, the 2011 Australia and New Zealand Student Architecture Congress, took place in Adelaide 6–9 July and included speakers Ken Yeang, Charles Holland and Nathaniel Corum.
Victoria
BHY Architects, led by Fred Batterton, has become Studio B Architects // Aspect Studios was a finalist in the Victorian Coastal Awards 2011 for Elwood Foreshore // A new University of Melbourne study shows that inner-city housing is more energy-efficient than seven-star suburban homes // Winners of the City of Boroondara's inaugural Urban Design Awards have been announced. For best small–medium scale multi-dwelling residential development, commendations went to 5, 5a and 5b Muir Street, Hawthorn by Virgon Constructions and Ascui Edwards Architects and 1 Hepburn Street, Hawthorn by Kalex Projects and TCD Design. For best heritage conservation, alterations and additions, the award went to 21 Christowel Street, Camberwell by Urban Field. For best commercial or mixed-use development, the award went to Genazzano FCJ College – the Madeleine Centre for Music and the Performing Arts by H2O Architects // ARM Architecture has presented God Knows, an exhibition of its conceptual representation of selected ARM works.
Chamberlain Javens Architects is now located in Alfred Place, Melbourne // Sue Buchanan and Eli Giannini from MGS Architects have had their entry to the Ballarat Laneway Commission selected. Sue and Eli's artwork Gold Fever will be installed in Drury Lane, off Ballarat Mall, in September 2011 and will be on display for a period of five years. Installations by the two other finalists, Jason Waterhouse and Brigit Heller, will be seen in Time Lane and Foundry Lane respectively // In April 2011 McGregor Coxall opened its Melbourne studio on the corner of Bourke and Swanston Streets, with Mark Haycox leading as associate director // The session Architectural Voices was held on 13 June at RMIT and featured the work of Ema Cheatle, Julieanna Preston, Michael Spooner and Popi Iacovou // Edward Pearse has been made an associate architect at Elenberg Fraser.
Western Australia
Peter Dean has been appointed principal (architecture) at Hassell // The Australian Institute of Architects WA Heritage Committee is putting together a website containing biographies of Western Australian architects. The subject architects must be deceased and must have lived and practised primarily in Western Australia. If you would like to contribute please contact steedman@iprimus.com.au // Canadian planning professor Ian Wight visited Perth in July for a World Planning Schools Congress // Hocking Planning and Architecture has changed its name to Hocking Heritage Studio and four new directors will be joining founder Ian Hocking in leading the new practice. The new directors are Gemma Smith, Prue Griffin, Yen Nee Goh and Dinah Mujati // Stockland's WA office has moved to Level 1, 2 Victoria Avenue, Perth // The WA government has announced it will hold an international design competition for a $700M sports stadium in Perth // Denton Corker Marshall and Donaldson + Warn, Kerry Hill Architects, and Cox Architecture have been shortlisted for the design of Perth's new public library and plaza.
Northern Territory
Hames Sharley has been recently commissioned for the $45 million Menzies School of Health Research in Darwin. The school will be constructed on two separate sites, Royal Darwin Hospital and Charles Darwin University, and involves the expansion and upgrade of the existing research facilities.
Australian Capital Territory
The Rice Daubney-designed UnitingCare Ageing's (UCA) aged campus in Gordon, Canberra, has been submitted for DA. It is intended as a model of independent and dignified living, the first to embody UCA's principles from the outset on a greenfield site.
Queensland
The lecture Identity Within the Built Environment took place on 5 July at the Southbank Institute of Technology. The lecture explored how building, placemaking and landscape are fundamental components in any cultural framework. International speakers Patrick Stewart and Brian Porter spoke on the topic // Malcolm Middleton has been appointed Queensland Government Architect // South Bank Corporation's stormwater harvesting and reuse project, Rain Bank, has won the 2011 eWater – Water Sensitive Urban Design Award at the Healthy Waterways Awards ceremony in Brisbane // Erin Wheatley, Emily Clancy and Kerry Condon have recently joined Arkhefield in Brisbane // Cairns architectural practice Power Graham Dempsey has joined forces with national firm Suters Architects. The new entity will be known as SutersPGD. SutersPGD is the trading name in Cairns only, and the company will continue to be known as Suters in all other locations // Amalie Wright has been appointed senior associate (landscape architecture) at Hassell.