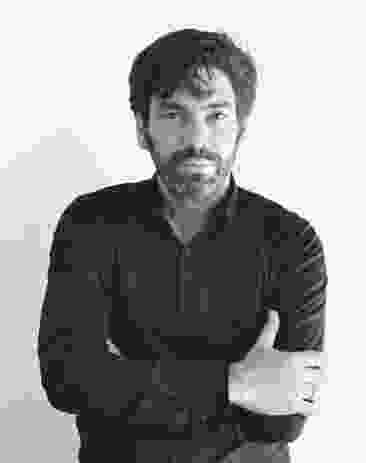 Landscape Australia: Cross-disciplinarity seems to be a key aspect of your practice Next Architects' approach. Which of your projects have benefited most greatly from this?
Marijn Schenk: As a practice, we're interested in how architecture can add value to the broader social, cultural, ecological and historical contexts. We're always on the look-out for strategic coalitions and alliances that can enable us to tackle both large, highly complex projects, and projects that require a very specific kind of expertise. We see ourselves as generalists, that need specialists. For instance, our project, the Vlotwateringbrug (Bat Bridge) in the town of Monster in the Netherlands – a bridge that also provides habitat and breeding ground for bats – for example, could never have been made without the assistance of the scientists from the Mammal Society. Our design for the Zaligebrug (Zalige Bridge) in the Dutch city of Nijmegen, with its explicit connection with the surrounding landscape, could only have been achieved through our intensive cooperation with HNS Landscape Architects. And in our Dafne Schippersbrug (Dafne Schippers Bicycle Bridge) project that integrates a bicycle bridge and a school in Oog in Al, Utrecht, hardly any boundary can be drawn between the school, the bridge and public space. Optimising integration in that case required the design team cooperating and coordinating with Bureau B and B Urbanism and Landscape Architecture, Rudy Uytenhaak and Partners Architecten and the engineers at ARUP.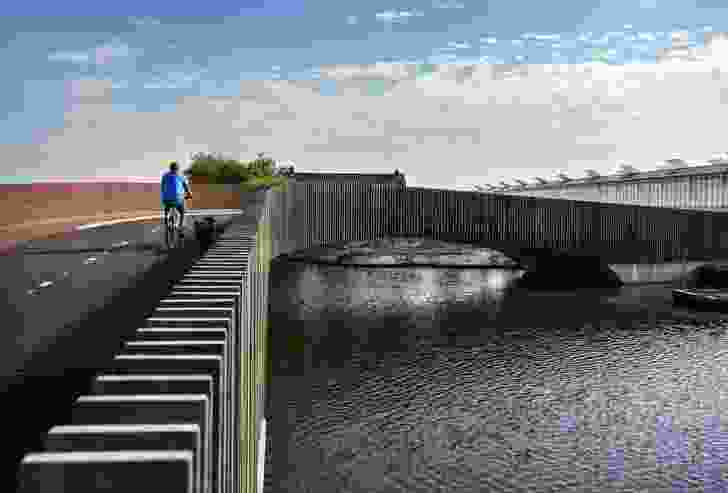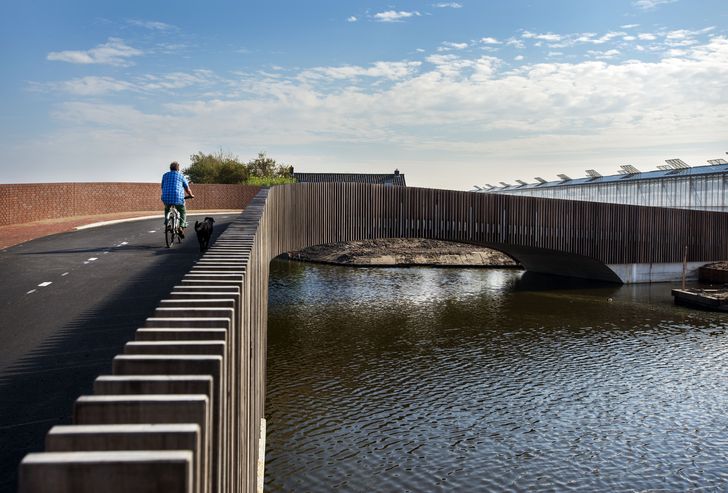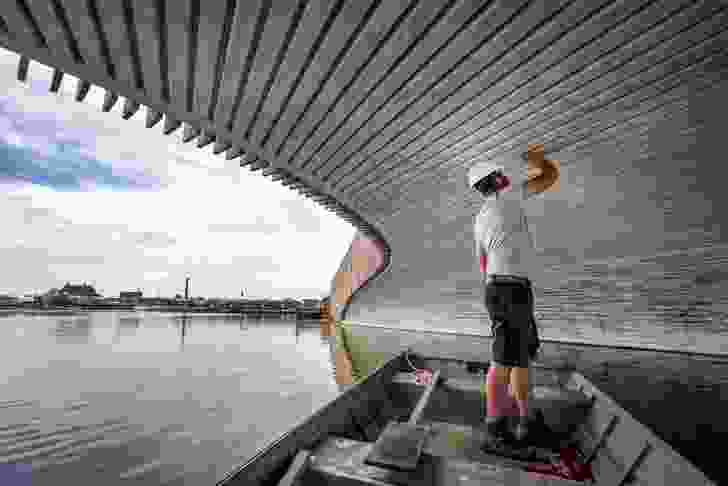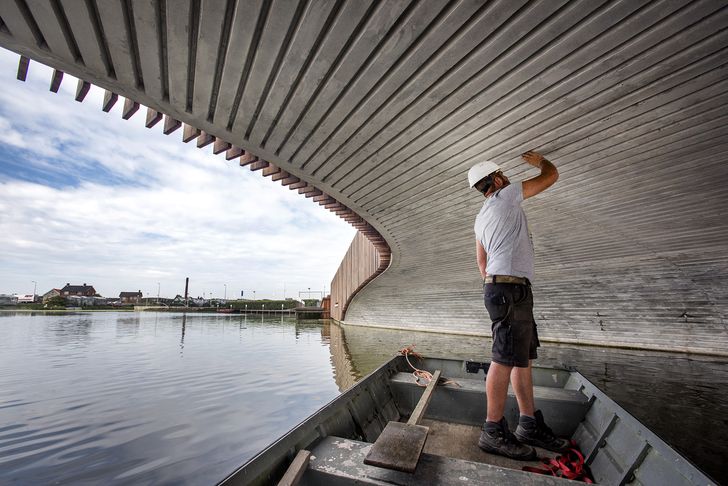 Your bridge designs provide platforms for urban activities that are integrated into the wider urban fabric. Could you talk about one of these projects?
Our design for the Zaligebrug project gives access to the new recreational island of Vleur-Lent in Nijmegen. The bridge is part of a larger project, Ruimte voor de Rivier (Room for the River), initiated by the Dutch Ministry forInfrastructure and the Environment, and a number of Dutch municipalities, and provinces. This so-called "Room for the River" program encompasses more than 30 locations across the Netherlands and is intended to better manage high water levels and give the river, which floods regularly, sufficient space to flood safely. We felt that for this particular location, the most important thing was to create something that would strengthen people's experience of the environment. So we designed an undulating bridge that is partially submerged when the river's water level rises – the bridge is inaccessible a few days a year. In all our projects, we try to add new connections and perspectives on the places where those projects are located.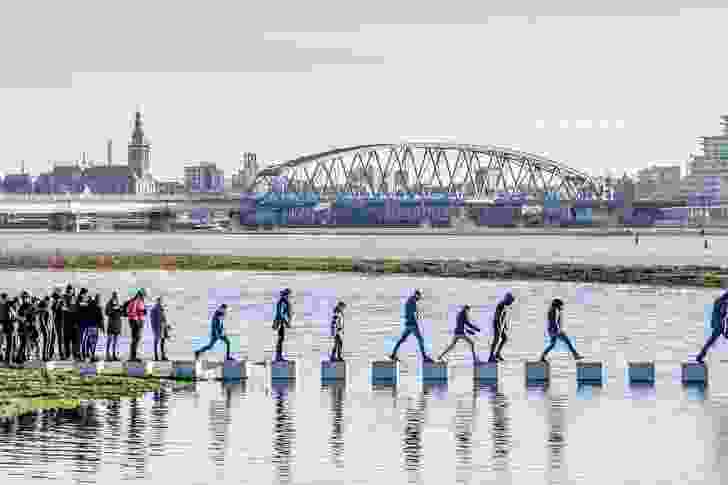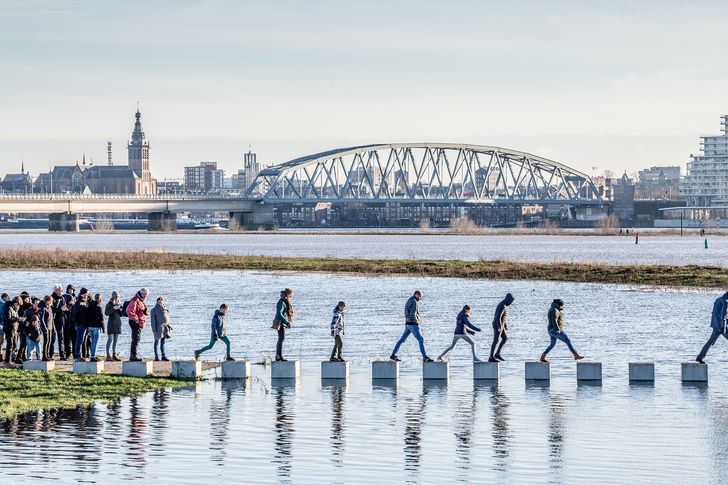 Your work folds together the social and the ecological through the framework of creating connections. How do you approach this as a design process?
For us, the idea of connection is not an end in itself, but is often the result of an analysis of the question and the context. We want to ask, what is the real question – the question behind the question? B.Amsterdam is a collective building for startups and creative entrepeneurs, that was previously located in a business park that had little public space and very limited climate adaptation infrastructure. In order to do something with rainwater detention, we have created a park on the building's enormous roof, including ponds, boules tracks, a chicken run and a vegetable garden. In the former installation space on the roof, we proposed a restaurant that uses the vegetable garden and the eggs of the chickens for their menu.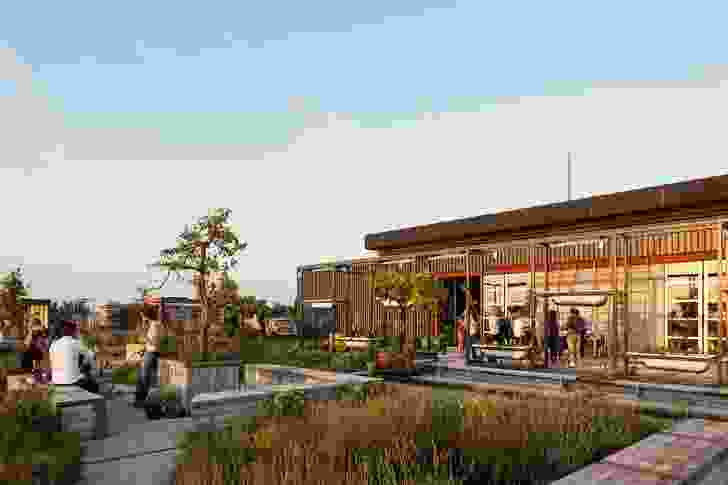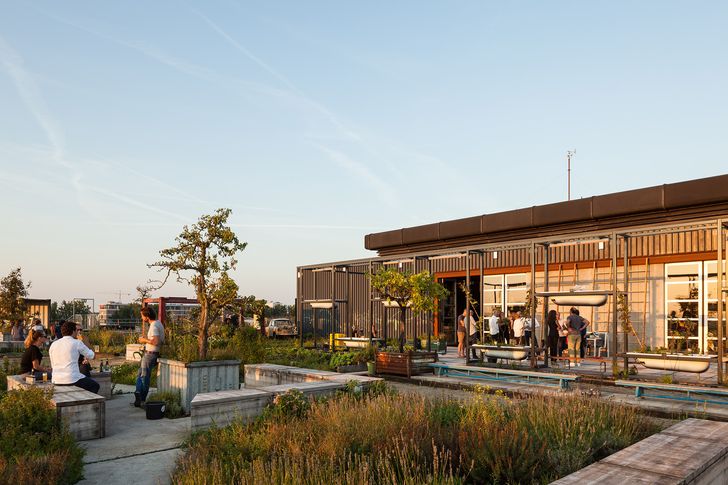 You've worked across a huge range of scales and typologies - diversity seems to be something you value. Has this been a deliberate move?
One of the first projects of our office was a study of the form of the metropolis, of how the city is developing in the age of globalization. We visited 24 cities worldwide and built up a huge common frame of reference. Back in the Netherlands, one of the first projects we made was the design for a lamp, the "Slow Glow", for Droog Design. From the metropolis to the lamp, these extremes are more or less our field of work. In part, this breadth stems from our inability to make a permanent choice – our selection of projects is very much driven by enthusiasm and curiosity!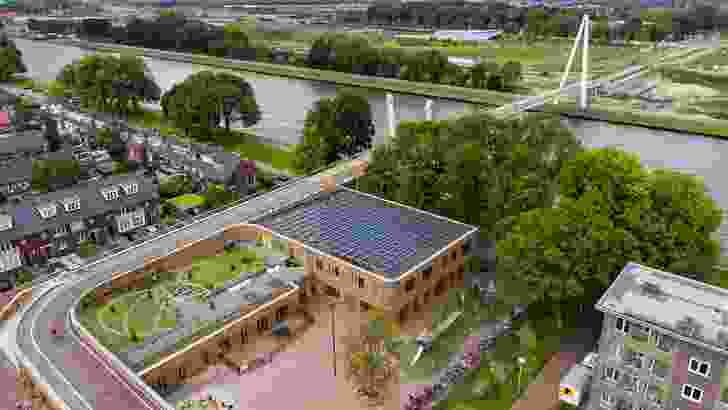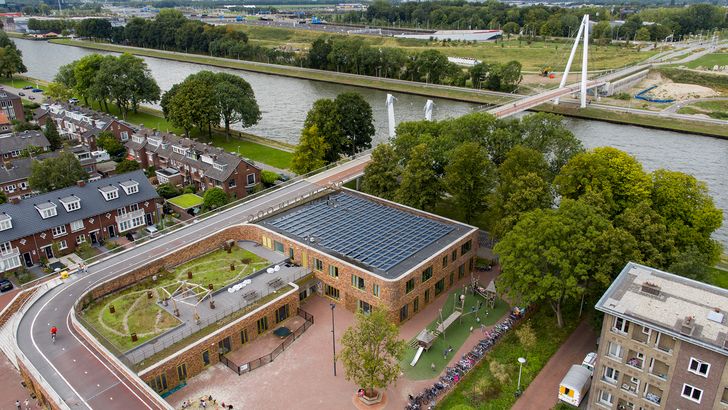 How has working in very different contexts - the Netherlands and China influenced your design responses?
We started in China in 2004, a spin-off of our earlier journey between metropolises. The start there was not easy, mainly because we tried to give a locally specific answer in our design responses that was based on Dutch concepts and ways of thinking. It took us a few years to really understand that the cultural values in China are so different and need to be appreciated differently. It took us a few years of living there to adapt to this new way of thinking, which we did mainly by being permanently present there, learning the language and seeking direct connections with the area's local architects. John Van de Water, our partner who left for China in 2004 and has stayed there, has written a wonderful book about this development – You Can't Change China, China Changes You.
Marijn Schenk is delivering the keynote address at the 2019 Australian Urban Design Awards on Wednesday October 30 2019 in Melbourne.
To view the awards shortlist, go here.
To purchase tickets to the awards, go here.
Related topics