Courage
We loved the brands that were brave in the way they represented themselves by inviting people to enjoy an associated artwork or experience that seemingly had little to do with their product but was so inspiring and extraordinary that it created huge, positive response purely by association.
Perhaps the best example of this was "New Spring," a collaboration between London's Studio Swine and fashion label Cos set inside a disused 1930s cinema. It was a multi-sensory experience that began by passing through a heavy dark curtain after being given a black glove that you would need to interact with what was inside.
The installation was sheer joy and wonder. It was whimsical, but also deeply moving because you were allowed to experience something beautiful and fun with no direct branding involved.
By comparison, Minotti presented a more typical showroom-style series of room sets with no attempt at artistic representation, but they showed such confidence in letting their products speak for themsevles because there was no need to plaster their brand over everything. Indeed there was very little of this by the big players, which was very refreshing.
These examples, which may seem a bit extreme when you consider the marketing climate we have in Australia, show that respect for a client's intelligence is high in Europe.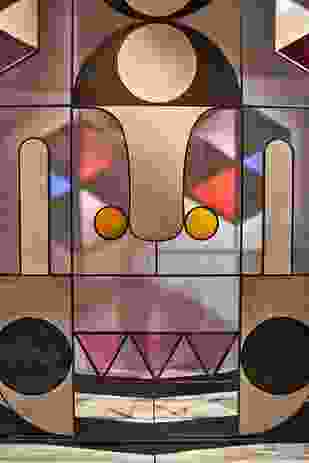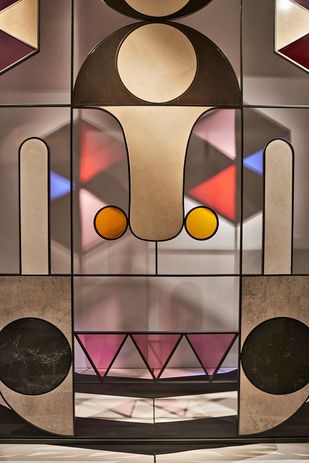 Collaboration
Collaborations were a standout at Milan Design Week. The most striking, memorable and possibly those with most conceptual depth came from a product or brand putting faith in a designer or artist. The result was often a creative installation or product offering that seemed to have fewer boundaries than usual and consequently engaged and inspired on a fresh and unexpected level.
An attitude of sharing and continually producing new work and new concepts was evident, for example, in Jaime Hayon's multiple contributions to displays by Caesarstone, Wittmann, Fritz Hansen, Magis and Nanimarquina.
Engagement
A noticeable element of many presentations was the use of projections and screen-based visuals to complement a product display.
During a week that runs at a hundred miles an hour, where you are firing on pure inspiration rather than energy, it takes something special to draw you in and capture your undivided attention. But when it does, it has the ability to gift you with experience and memory.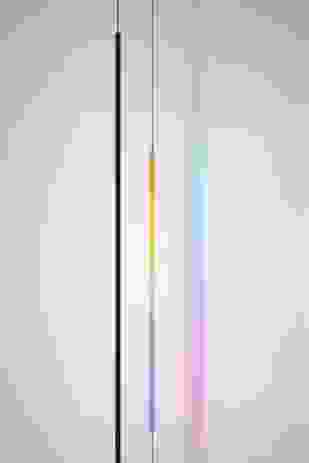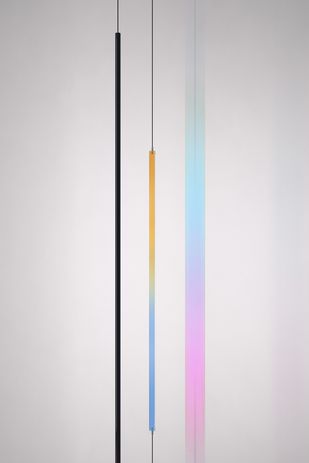 The commonality to these moments was the use of technology, but not as you may think. It wasn't iPads or interactive games or in-your-face content, but slow visuals that supported products, projections that enhanced experiences or alternating loops that made us stop in our tracks in order to experience the whole thing that really worked.
"Perhaps the biggest stop-me-in-my-tracks moment was inside the Flos stand at Euroluce (the lighting show) when I turned a corner to see Formafantasmas' "Blush" lamp, which projects a shifting rainbow onto the wall behind it by simply throwing light through diachronic glass," said Karina Harvey. "It was so mesmerizing I was able to completely zone out into our own world in the middle of one of the busiest stands."
However, Sally Evans disagreed. "The Blush lamp didn't do anything much for me actually," she said. "For me it would be Light Dew by Marco Porpora for Ariostea. "
Discovery
The main show out at the Fieramilano showgrounds is truly impressive. It is as everyone else before us has noted: phenomenally huge. It's unbelievable that so many of the world's best products are in one place and consequently quite overwhelming due to its sheer size and eventual assault on the senses.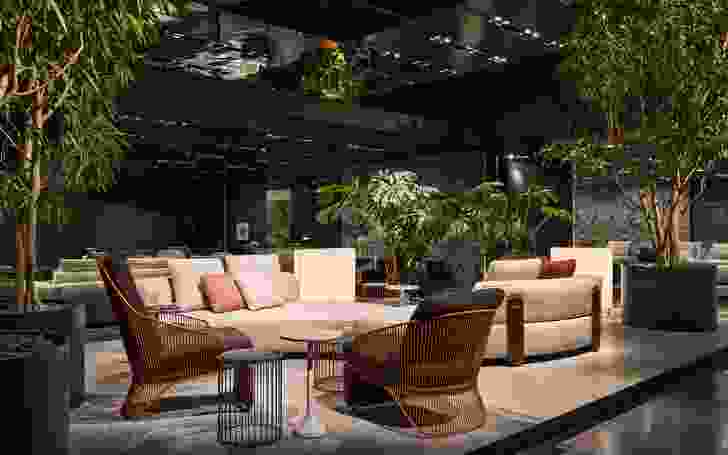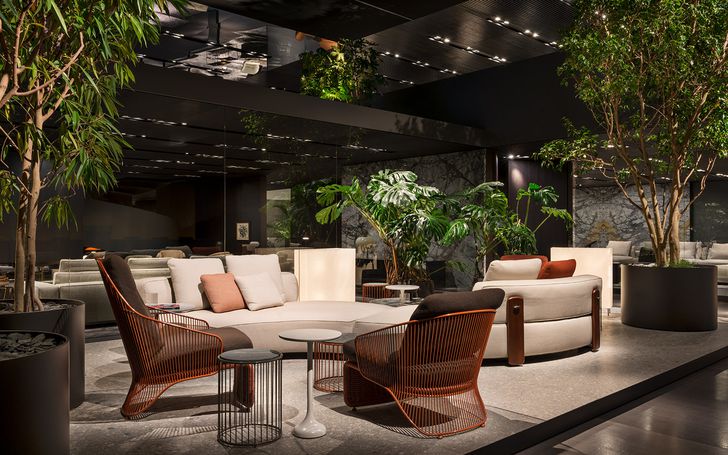 In contrast, the installations, exhibitions, collaborations and showrooms of the Fuorisalone spread around central Milan were much more experimental. This could be seen as oversimplifying it but the product displays at the showgrounds seem most appropriate if you are attending to source new products, whereas the city is all about inspiring you to think about products in a new way.
When you are exposed to so much design-related content in a short space of time, you feel a sense of openness to your mind and you end each day with a renewed sense of inspiration. Although you are following a map, and usually a schedule, the beauty of the fair is that multiple times a day you will stumble across something you didn't plan for. It takes you by surprise and lingers in your mind.
Observation
Trends are more like observed similarities, more along the lines of influence rather than following a stream of something. That's the way designers would like to think of themselves as well, that we can be influenced by our observations and surroundings but don't tend to follow the crowd merely for the sake of being "on trend."
Manufacturers, on the other hand need to be aware of what these "preferred similarities" are in the design consciousness because they are the ones who must provide the designers with what they need to create a new vision. They must have the awareness, forethought and ability to either be on-trend or, even better, set that trend themselves with new innovations and re-imaginings of their own. This somewhat symbiotic relationship can only be enhanced by more close collaboration between product manufacturing companies and designers through collaboration and communication.
Related topics