NGV to host major new Victorian Design Program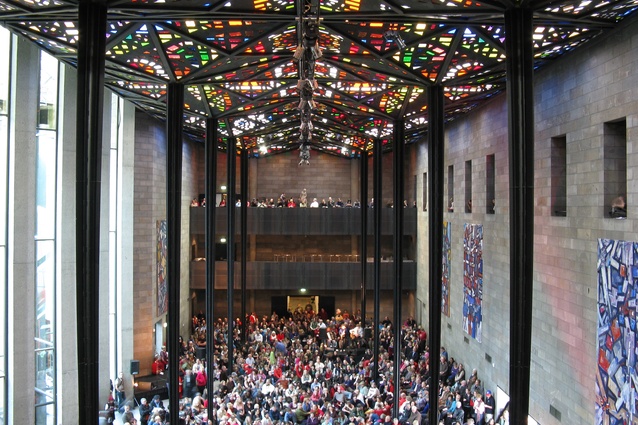 The Victorian government has announced that the National Gallery of Victoria (NGV) will deliver a new four-year-long program of design and architecture events for Melbourne.
Under the umbrella name of the Victorian Design Program, the events will be dedicated to promoting and celebrating Victorian design, drawing together the design industry – a major part of Victoria's $23 billion creative economy.
"The Gallery's vision is to present and make accessible design and architecture for a broad range of audiences, from business to creative professionals to families," said Tony Ellwood, director of the NGV.
The program is instigated and funded by Creative Victoria and developed by the NGV's department of contemporary design and architecture, headed by Ewan McEoin and Simone LeAmon.
The Victorian Design Program will culminate each year with Melbourne Design Week, curated in collaboration with an industry advisory panel. The panel includes Cameron Bruhn (editorial director, Architecture Media), Alison Cleary (Victorian chapter manager, Australian Institute of Architects) and Claire Beale (national director, Design Institute of Australia). In 2017, Melbourne Design Week will be held from 16 to 26 March and the theme will be "design values."
"This four-year initiative partnership is a major investment in the future of Victoria's design industry and one of the signature actions to come out of Victoria's first creative industries strategy Creative State," said Victoria's Minister for Creative Industries Martin Foley.
Melbourne Design Week will include a range of exhibitions at the NGV as well as various satellite events, such as an exhibition of award-winning Victorian design developed in collaboration with the Australian Institute of Architects, Australian Institute of Landscape Architects, Australian Graphic Design Association, Design Institute of Australia and the Games Design Association. The exhibition will present the best of Victorian design each year to a broader audience.
Melbourne Design Week will also have business-to-business programs, independent exhibitions and an open access program, developed in partnership with Open House Melbourne, that will connect Victorians to design-led businesses, manufacturers, facilities and institutions.
The NGV is inviting design professionals and organizations to submit proposals for events that respond to the theme of "design values," which asks "what does design value and how do we value design?" 
"While Melbourne Design Week is anchored at the NGV, our vision is that this program will present content from a diverse range of partners across multiple venues to offer the scale and diversity befitting of a design week for a city as dynamic and design conscious as Melbourne," said Ewan McEoin, senior curator of contemporary design and architecture at NGV.
Timothy Moore, a director of Sibling, has been appointed coordinator of the partner program of events and exhibitions. To submit an event proposal, click here.