The Breathe Architecture-designed Nightingale apartment development in Brunswick, Melbourne, has been approved by Moreland City Council after a bumpy ride through the planning process.
The council originally approved the development on 25 February 2015. But in October, the planning permit was revoked by VCAT due to a lack of car parking spaces.
On 24 February 2016, Moreland's councillors have voted unanimously to approve an amended planning application for the building, which includes three car park spaces, almost one year to the day after the original permit was granted. The amended application received one objection and 277 letters of support.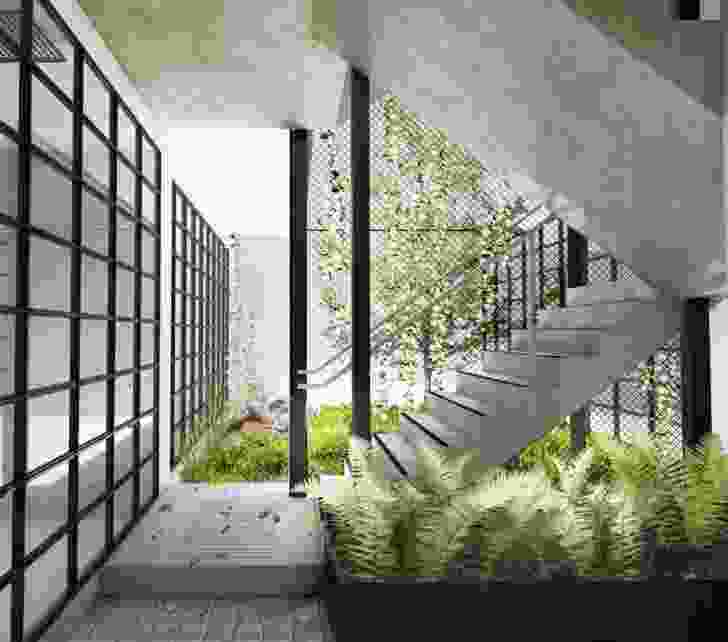 "We're here tonight with three car spaces and that's what had to happen in order for this to come back to the Urban Planning Committee," Councillor Meghan Hopper reflected. "In a way, I wish this didn't have to happen. I wish we could have developments that don't have car parks."
"I hope that we will see a future where council's advocacy results in the state government changing that policy and VCAT no longer feel that they need car parks in developments where the residents don't want them."
The development faced significant changes recommended by planning officers of the City of Moreland. The changes were in accordance to the council's planning amendment C134, which was introduced in October 2015 following the original planning application. They included increasing the street wall height of the lower levels and increasing the set back of the upper levels to address concerns of overshadowing of the street, which runs between Anstey railway station and Sydney Road.
According to Jeremy McLeod, director of Breathe Architecture, these recommendations would have resulted in a loss of amenity to some apartments. He said some one-bedroom apartments would be 10-square-metres smaller, making them less than 45 square metres in total and this would be "unacceptable."
These recommendations were not supported by the council and the application was granted unchanged. The council concluded that on balance, given the relatively small impact on pedestrians on the street, contrasted with the benefits to the apartments' residents, "it's an easy choice," the council said.
Related topics