A school built to replace those destroyed by earthquakes in Nepal and a water re-use project in Sydney were among the architectural winners of the Good Design Awards, announced on 17 May. Dating back to 1958, the program rewards design across a wide range of disciplines, including architecture, fashion, engineering, communications and products. This year, 269 projects from 536 entries won awards, with 30 receiving Best in Class Awards.
The first Nightingale apartment complex, built in Melbourne's Brunswick and designed by Breathe Architecture, was named best in the Architectural Design – Commercial and Residential category, in addition to being nominated for the Good Design Award of the Year, for both its design and the innovative funding and development model that produced it.
"It's rare for a project to light a genuinely new path for design to make an impact across an entire sector," said the jury. "What a great example of the power of design thinking to unlock the potential for better, more holistically sustainable cities by redesigning the development model."
The Sydney Park Water Re-Use Project, designed by Turf Design Studio and Environmental Partnership, won both the Best in Class Award in the Urban Design category and the special 202020 Green Design Award, adding to its hoard of accolades that includes a Civic Trust Award, and Australia Award for Urban Design and a National Landscape Architecture Award for Infrastructure.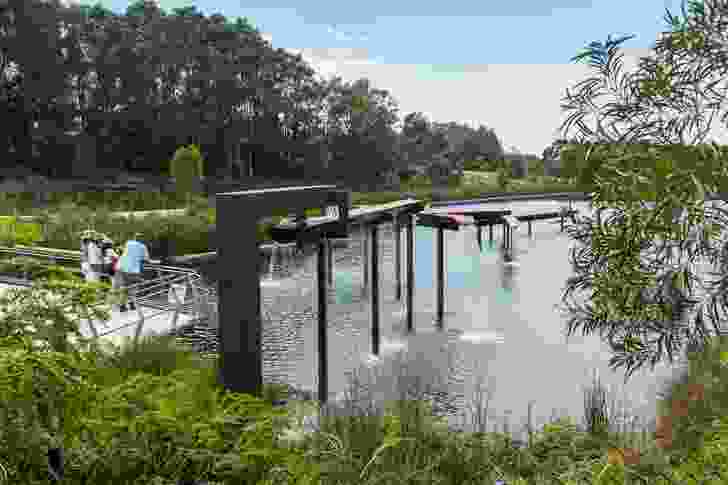 "This treasured green open space represents a significant asset to the south Sydney community at a time when green space is under threat from a revival of major road infrastructure in established communities," said the jury.
The project was judged the best in a category that also included the National Museum of African History and Culture in Washington D. C. by Adjaye Associates and the Nepal Rebuilt Program, by engineers Taylor Thomson Whitting (TTW), Ken McBryde (Sydney Architecture Studio), Davenport-Campbell and David Francis, both of which won Gold awards.
The Nepal Rebuilt Program saw the design and construction of a number of earthquake resistant, lightweight school buildings across Nepal for the Australian Himalayan Foundation.
The jury was particularly taken with the "creative thinking around modular earthquake-resistant design with lightweight components that are easily transportable on foot to remote mountainous regions."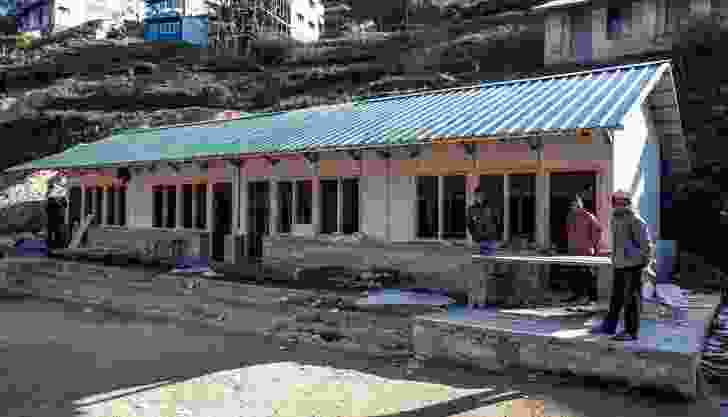 Futurespace took out the Interior Design category for the PWC Sydney Client Collaboration Floors, which the jury described as "An inspiring design outcome that connects design and business outcomes in a clever, refined and considered manner. This is design excellence at its best."
The Good Design of the Year Award was split between Melbourne-based Blamey Sanders for their innovative Facett modular hearing aid and Sydney-based Meld Studios for their Human-Centred Design Across Queensland Government project.
The architectural design winners are:
Architectural Design – Commercial and Residential
Best in Class
Nightingale 1 – Breathe Architecture
Gold Award
Campbell Street – DKO Architecture and SLAB Architecture
Award
Arts Village – Andrew Nolan Architect
Banksia – McBride Charles Ryan
Living Screen House ­– C plus C Architectural Workshop
Macquarie University Incubator – Architectus
The Cutting Edge Pharmacy – Matsuya Art Works / KTX Archilab
The d'Arenberg Cube – ADS Architects
Architectural Design – Urban Design
Best in Class
Sydney Park Water Re-Use Project – Turf Design Studio and Environmental Partnership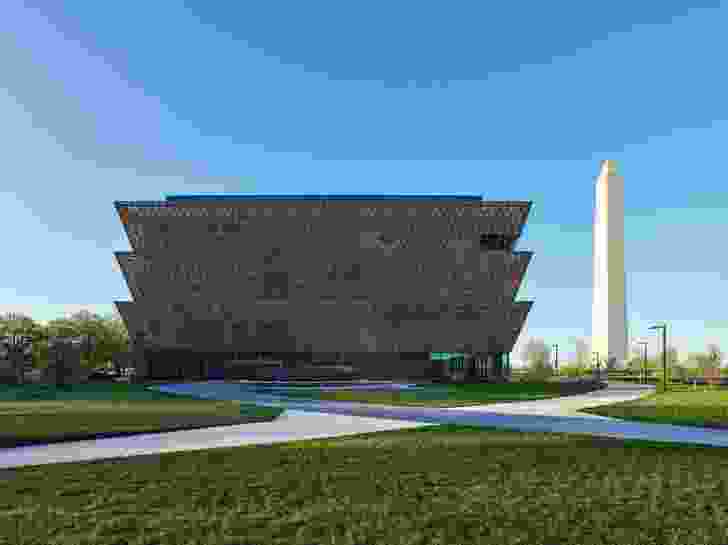 Gold Award
National Museum of African History and Culture – Adjaye Associates
Nepal Rebuilt Program – Taylor Thomson Whitting (TTW), Ken McBryde (now at Sydney Architecture Studio), Davenport-Campbell and David Francis (in collaboration)
Award
Reflection Memorial Martin Place – JPW, Cube Industrial Design and Jess Dare
The Globe – M3 Architecture in collaboration with Brad Hooper Architect
The Ian Potter Wild Play Children's Garden – Aspect Studios
Architectural Design – Interior Design
Best in Class
PWC Sydney Client Collaboration Floors – Futurespace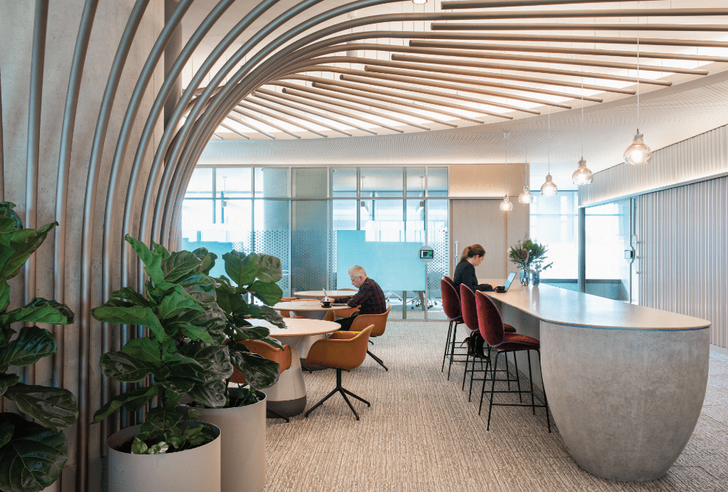 Award
Our Lady of Good Counsel Church – Refurbishment and New Addition – Law Architects
Russell McVeagh – Warren and Mahoney Architects
Sartoria Buna – Taller ADG
Woods Bagot Studio – Woods Bagot
202020 Green Design Award
Sydney Park Water Re-Use Project – Turf Design Studio and Environmental Partnership