Whether it's that our expectations of hotels have shifted or that the likes of Airbnb have altered the accommodation landscape, it seems that hotels have really upped the ante in recent years. A quick Google search for "boutique hotels Melbourne" will unveil a raft of possibilities, including luxurious rooftop glamping. Interestingly, it is not just the smaller boutique hotels that are going out of their way to provide guests with character rooms and "Instagram-able" experiences – it is the larger hotel groups too. This could be seen as a shift in design direction from an international viewpoint, with its star ratings and standardization of branding, toward more individualized responses to place.
The twenty-fourth iteration of Artichoke Night School, held in Melbourne on 24 August, explored the value of hotel design. The presentations by Tracey Wiles, Michael Drescher, Ronnen Goren and Ben Kluger were indicative of current directions within hotel design, with holistic design, experience-, place- and narrative-driven design posed as core concepts.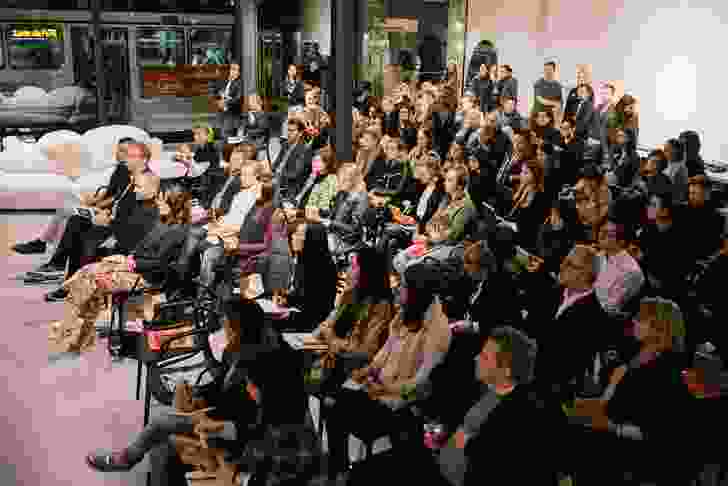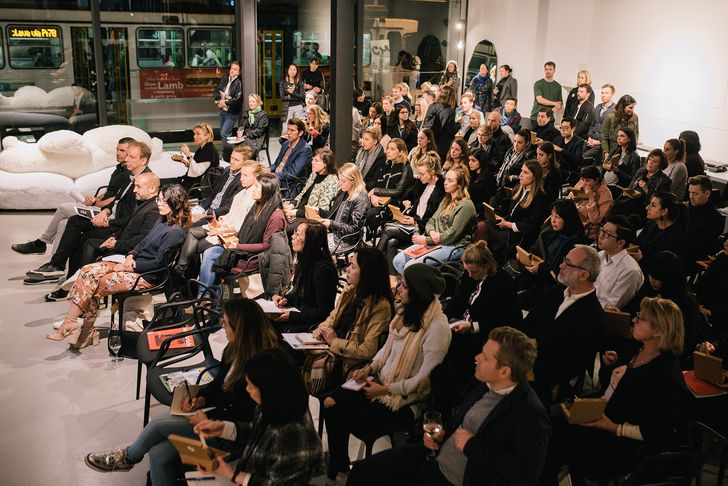 The first speaker of the night, Tracey Wiles of Make's Sydney office, kicked off the evening by considering what value means for hotel design, be it value for money, cultural value or historical value. She presented projects including the ME Hotel in London, The Temple House in Chengdu and the Sandstone Buildings in Sydney. Wiles offered an international perspective on the social and cultural value of hotels, having recently moved from the United Kingdom. She explained that while visiting your local hotel for a drink or a meal is commonplace in countries such as England, it isn't really "a thing" here. Hoteliers in Australia are seeking new ways of encouraging the public to socialize in their establishments, thus as designers, she urged, we need to figure out ways to hold visitors' attention.
Similarly, DKO Architecture director of interiors Michael Drescher addressed the difficulties in attracting non-staying guests into hotels, discussing the strategy of offering a smorgasbord of experiences, such as different wining and dining options, allowing visitors a variety of opportunities to encounter. Drescher explained that the Four Points by Sheraton Hotel was seminal for the practice, with the Melbourne office relocating to Docklands to better understand the unique challenges of this precinct. Drescher talked about the benefits of populating a precinct rarely frequented outside of business hours with a hotel. Rather than abiding by the international standards of the Four Points brand, DKO looked to local examples, local materials and local expectations to design a hotel that responds to its place holistically – from the massing of the towers down to the front of house staff uniforms.
The final speakers of the night, Ronnen Goren and Ben Kluger of Fabio Ongarato Design (FOD), also showcased the value of holistic design. The graphic designers are known for their creative direction in placemaking, such as for W and QT hotels in Australia and Asia. Goren and Kluger primarily focused on the visual feast that is Jackalope Hotel, a recently completed project by architecture firm Carr Design Group sited on Victoria's Mornington Peninsula for which FOD directed the branding and guest experience. Jackalope is a lesson in narrative-driven design and Goren and Kluger talked through the fabled jackalope character and alchemic theme, which permeates every aspect of the project, illustrating the value of a thematic design framework to curate a unique guest experience.
A major takeaway of the evening was that expectations of hotels require them to be more than just "a home away from home," and that the design should seek to enhance and elevate its surroundings. Guests don't want to feel like they could be anywhere, they want to be somewhere special – to revel in it, to document it on social media and take a story away from it. Consequently, it becomes the designer's incentive to not only set the stage but to curate the experiences within it.
The Artichoke Night School series is presented by Artichoke magazine in partnership with Space Furniture. Night School session twenty-four was held at Space's Melbourne showroom. Want to know about future Artichoke Night School events? Sign up at designspeaks.com.au
Source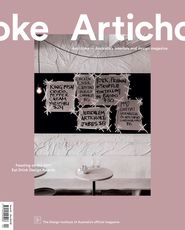 Discussion
Published online: 1 Feb 2018
Words: Hannah Wolter
Images: Jessica Prince
Issue
Artichoke, December 2017
Related topics