The NSW government has approved the proposed Victoria Cross integrated station development, paving the way for North Sydney's tallest tower.
Bates Smart is the design architect for the above-station office tower, which will rise to 42-storeys, along with the three-storey retail precinct.
Cox Architecture is designing the station and Aspect Studios is designing the public domain.
Planning minister Rob Stokes announced the development's approval on 8 July, noting that the excavation of the metro and service tunnels was complete.
Along with the 42-storey office tower, the development includes a community hub, a pedestrian link from the station plaza to Denison Street and "almost 1,300 square metres" of new public open space.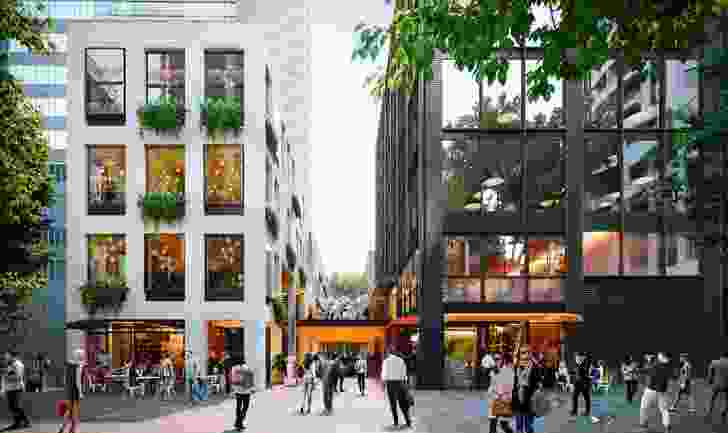 "The integrated station development at the new Victoria Cross Metro Station will double the available public open space near the tower and create a continuous 'civic green spine' along Miller Street, with landscaped terraces, outdoor dining, casual seating areas and pedestrian paths," Stokes said.
"North Sydney is already a strong commercial hub for Greater Sydney and this project will provide a much-needed boost, injecting $315 million into the economy and creating between 400-600 construction jobs to deliver the over station development."
Station fit-out works on the Victoria Cross Metro Station are scheduled to commence in early 2021 and the the tower is expected to be finished by mid-2024.
The development had its assessment fast-tracked as part of the government's Planning System Acceleration Program. It was part of the third tranche of fast-tracked projects, which included 19 major developments totalling $4.7 billion in value.
Related topics