Jacaranda Industries has introduced a stretch fabric system that fuses an acoustic solution with an aesthetic one to the Australian market.
Made in the USA, Novawall is available in a wide range of styles, finishes, patterns and colours, and a variety of acoustic cores can also be chosen, allowing for a highly customizable finish. The product is sustainable, fire compliant and can be used on curved surfaces making it suitable for a wide range of environments. The system has been used in residential, commercial and speciality construction projects.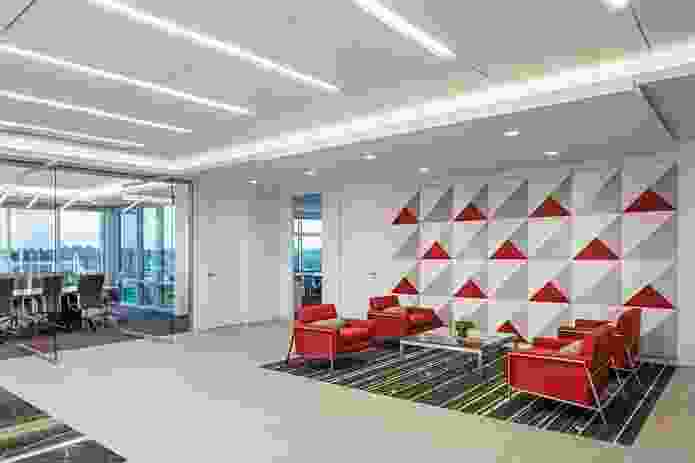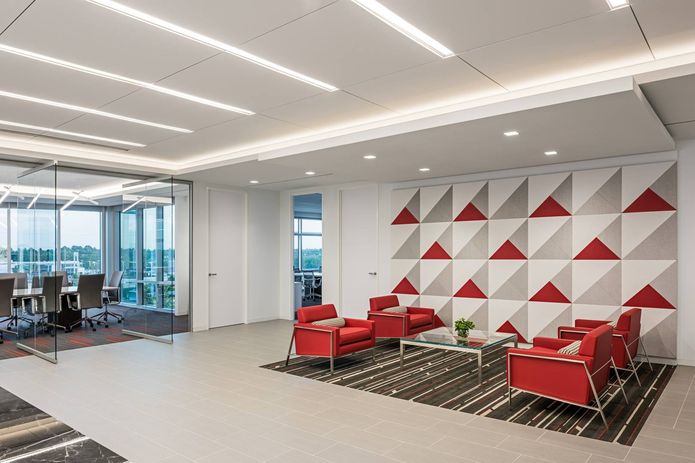 Its acoustic properties make it ideal for use in spaces such as executive lounges, corporate dining rooms, schools, auditoriums, gymnasiums, museums, restaurants and courtrooms. It can also be used in movie theatres, hotel rooms and lobbies, airport lounges, healthcare facilities and as office pin boards.
Novawall has certified installers and uses no adhesives in installation, which makes for easy maintenance. Architects and designers can now design with freedom, knowing their Novawall dealer has the tools and experience to deliver what they have created.
Novawall is supplied in Australia exclusively by Jacaranda Industries.
For more information, go here.