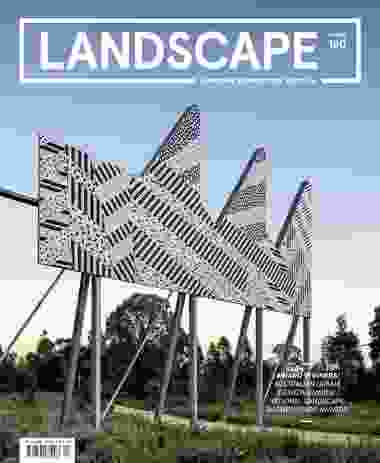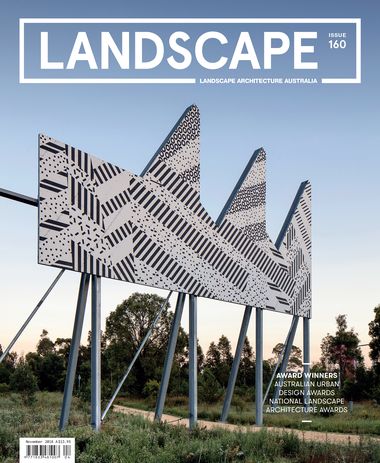 In this issue of Landscape Architecture Australia we present full coverage of the Australian Urban Design Awards (page 15) and the National Landscape Architecture Awards (page 49). Both programs bring together exemplary work from around the country and celebrate what can be achieved through design: dynamic responses to the rising challenges of population growth, climate change, dwindling resources and the loss of urban green space. With a wideranging influence that extends well beyond aesthetic impact, our profession plays a vital role in strengthening the resilience of our communities.
Reflecting on outstanding work also provides an opportunity to look back and consider our progress over time. In 2017, the Australian Institute of Landscape Architects' voluntary salary survey revealed significant salary imbalances between male and female practitioners within the landscape architecture profession. In parallel to AILA's formal gender equity study launched earlier in 2018, Jen Lynch argues that an open and engaged discourse about gender imbalance within the industry is essential to sustained and progressive change (page 41).
To all of this year's awarded practices, congratulations. Your work has enriched our communities and advocated for the quality and dedication of our profession. We look forward to seeing more of this work in the future.
– Emily Wong, Editor

In this issue:
2018 Australian Urban Design Awards. Presenting the winners and commendations from Australia's premier awards for excellence and innovation in urban design.

Catalysing the gender equity discourse. The landscape architecture profession needs to build an active discourse around the issue of gender equity. Article by Jen Lynch.

Aire: The river and its double. Exploring a book on the renaturation of the Aire river in Geneva, Switzerland. Review by Kate Gamble.

2018 National Landscape Architecture Awards. Full coverage of the 2018 National Landscape Architecture Awards.
Subscribe to Landscape Architecture Australia from only $53 per year for print (four issues) and $12.95 digitally.
Follow Landscape Architecture Australia on Twitter, Facebook and Instagram.
Email me at landscape@archmedia.com.au
Source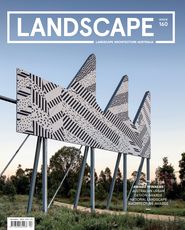 Preview
Published online: 30 Oct 2018
Words: Emily Wong

Issue
Landscape Architecture Australia, November 2018
Related topics