NSW government introduces independent planning panels to 'help guard against corruption'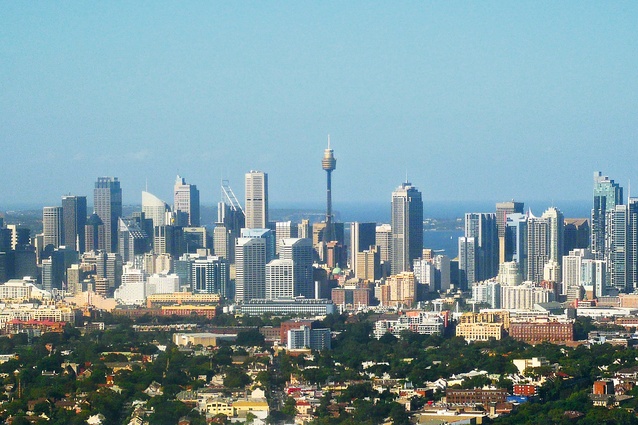 The New South Wales government has introduced legislation to make Independent Hearing and Assessment Panels (IHAPs) mandatory for Wollongong council and all Sydney councils, in a move that would strip councils of the right to assess development applications valued at $5 million or more themselves.
Describing the bill as a move to "help guard against corruption," Minister for Planning and Housing Anthony Roberts said the panels would consider development applications where there was a conflict of interest or if the application was "sensitive in nature."
It will also be mandatory for the independent panels to consider all developments worth between $5 million and $30 million, as well as residential flat buildings assessed under SEPP65 and the demolition of heritage buildings.  Applications for developments in excess of $30 million will be assessed by the already-established Sydney Planning Panels.
To be lead by "experienced planning professionals," Roberts said the mandatory IHAPs would bring "expertise, transparency and integrity" to the assessment of development applications at the local level. 
"It is essential the government has a transparent and accountable process in place when assessing DAs of significant value, when there is a conflict of interest for the council or developer, or when they are of a sensitive nature," Roberts said.
Wollongong's council, along with 15 Sydney metropolitan councils are already using IHAPs on a voluntary basis.
The new bill proposes a standard model for the panels, which will comprise a community member and three independent experts in one or more of the following fields: architecture, planning, heritage, the environment, urban design, economics, traffic and transport, law, engineering, tourism, or government and public administration. The chair of the panel will also need to have expertise in law or government and public administration.
The government's decision has been met with approval from the Australian Institute of Architects NSW chapter president Andrew Nimmo. "In principle we're very supportive of the IHAPS," Nimmo said.
He said transferring the final decision for development application from the political decision makers to an independent panel made up of experts "should lead to sensible and good planning outcomes."
One caveat to the Institute's support, Nimmo said, was the fact that the legislation does not make it mandatory for the panel to include someone with expertise in architecture or design.
"This is really important, that at least one of [the panel members] has design expertise as their basis for being on the panel. I think that's critical."
However, Local Government NSW opposes the move. Its president Keith Rhoades said, "this move has the potential to actually reduce the accountability and transparency of planning decisions."
"Councils are accountable to the community where panels are not. There is no accountability like the ballot box."
There have been several high-profile cases of alleged corruption affecting planning approvals in recent years at councils across Wollongong and Sydney. The Independent Commission of Corruption investigated a number of councils, including Wollongong and Canterbury.
Local councils will still process most applications for individual houses or alterations to existing houses.