A proposal for the development of government-owned land around an under-construction Sydney metro station would bring higher-density residential buildings to western Sydney.
Landcom, the NSW government's property development arm, is seeking concept approval to develop the land around the under-construction Tallawong metro station (formerly known as Cudgegong Road Station), designed by Hassell, in Sydney's Rouse Hill.
The station is being built as the northern terminus of the Sydney Metro Northwest project, which is set to begin service in 2019. The proposal would see surplus government land around the station converted into a largely residential enclave, with an indicative residential yield of 1,100 dwellings flanking a 2,900-square-metre central park.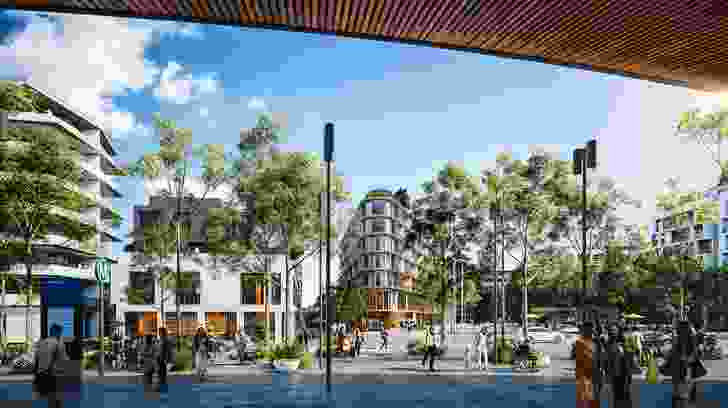 A reference design concept for the application has been completed by Bennett and Trimble. The architects envision an "active and walkable" neighbourhood centred on the station, with a road grid threaded with pedestrian and cycleways. Mixed-use facilities, such as retail, childcare, community and office spaces, would be concentrated around the station entrance and the public park.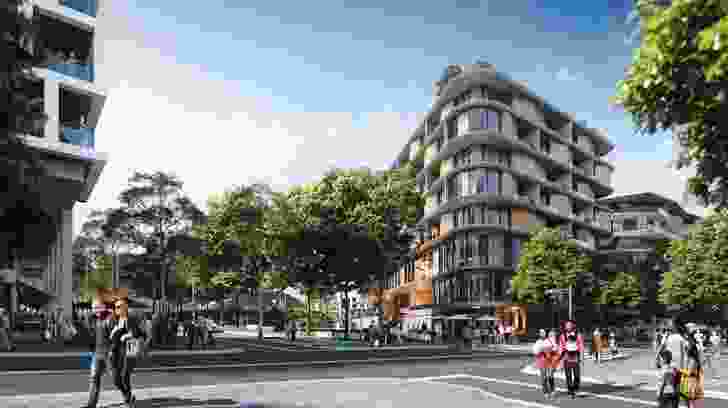 Housing would be provided through two- to eight-storey buildings, with a range of housing types proposed, including "maisonettes and two-storey terraces to the lower levels of developments, and a range of apartment types on the upper levels."
An accompanying landscape architecture design concept by Clouston Associates calls for small paved terraces for ground floor apartments, rooftop gardens with community amenities and shared residential courtyards.
A design excellence report attached to the application says that the Government Architect of NSW (GANSW) "played an important role in project initiation, through guidance and recommendations, its prequalification scheme and through involvement in tender assessment." The design was guided by an advisory Design Directorate, which included government architect Peter Poulet.
Related topics