Twenty-four major projects in New South Wales will have their fate decided within four weeks after the state government announced it would fast-track its assessment process to boost the economy amid the COVID-19 crisis.
Among the first tranche of projects to be fast-tracked under the Planning System Acceleration Program are six schools, a university campus development and new housing, including social housing. The 24 projects have a combined economic value of $7.54 billion, although that will be largely due to the $4.6 billion Snowy 2.0 hydro energy-storage proposal.
The first stage of University of Newcastle's proposed inner-city campus in the Honeysuckle precinct is on the list, as is Bates Smart's scheme for the first stage of public-private redevelopment of the Ivanhoe social housing estate.
The first stage of the Ivanhoe project will comprise 740 total dwellings, including 259 units of social housing and a childcare centre. Bates Smart completed the masterplan for the project, and has designed buildings alongside Candalepas Associates and Cox Architecture. Hassell are responsible for the project's urban design and landscape architecture.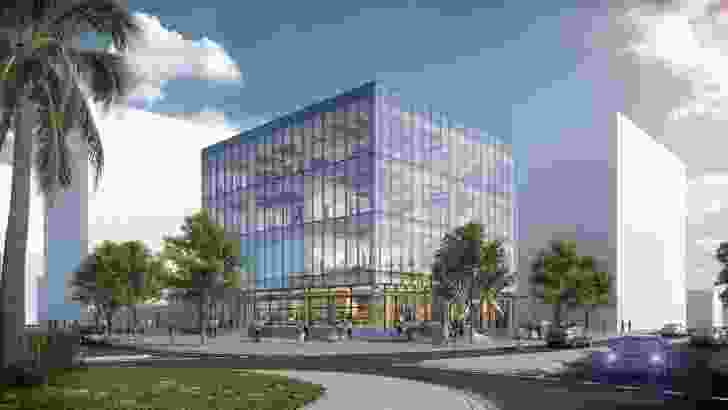 University of Newcastle's Honeysuckle campus will include seven new buildings, six of which would house teaching and research functions and a seventh which would be a student accommodation building. Cox Architecture designed a concept plan for the campus in 2018. The stage one project, which will be fast tracked, is the Innovation Hub and School of Creative Industries by EJE Architecture. The project will create a highly transparent building made of cross laminated timber.
The dual-purpose Young High School Library and Community Facility by Hayball will also be fast tracked. The library will be built as part of a major upgrade to Young High School, and managed under a "joint-use" model that will see the library operated by both Hilltops Council and the NSW Department of Education. The project will be first of its kind in a regional area.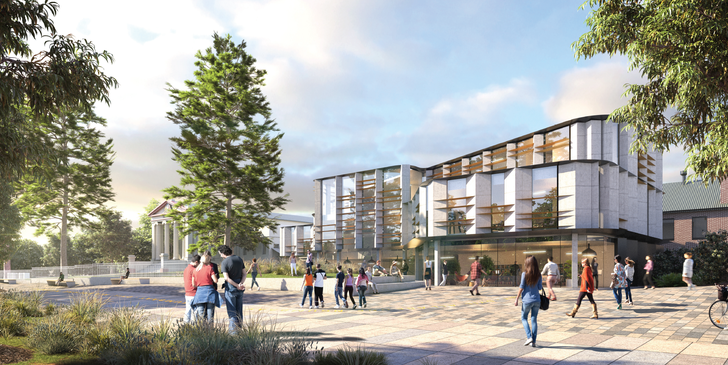 Other projects on the fast-track list include Doncaster Avenue Student Accommodation designed by Hayball, the Meadowbank Education and Employment Precinct by Woods Bagot, and Alex Avenue Public School by Group GSA.
"This will mean shovel-ready projects can get underway and the construction pipeline can continue to grow," said Rob Stokes, the planning minister.
"It's important to note that this is not a greenlighting exercise, the same stringent checks, balances and community consultation that ensures transparency, public benefit and merit-based assessment of projects remain."
To be considered for a fast-tracked assessment, development applications are required to be already in the system, deliver a public benefit, demonstrate an ability to create jobs during construction and once complete, and be able to commence construction within six months of approval. Additional projects that fit the new criteria will go through the fast-tracked process, with further tranches expected to be announced.
The NSW government announced its fast-tracking program earlier in April, when it also outlined plans to "clear the current backlog of cases stuck in the Land and Environment Court" and introduce a "one stop shop for industry to progress projects that may be stuck in the system."
Other state governments are also implementing measures to boost the construction and development sector, with the Victorian state government giving the green light to four large-scale projects on 24 April, as well as announcing it will establish a new taskforce to boost the building and development industry.
Related topics