The NSW government has published the final designs for the transformation of a waterfront space in Gosford's CBD into a new public park, as part of a broader revitalization of the centre of town, which is located on the NSW Central Coast 76 kilometres north of central Sydney.
The design, led by Turf Design, is based on the principles laid out in the Urban Design and Implementation Framework, a plan for the rejuvenation of the town's public spaces prepared by the NSW government architect in partnership with urban designers CHROFI, Tyrrellstudio and multidisciplinary consultancy HillDPA.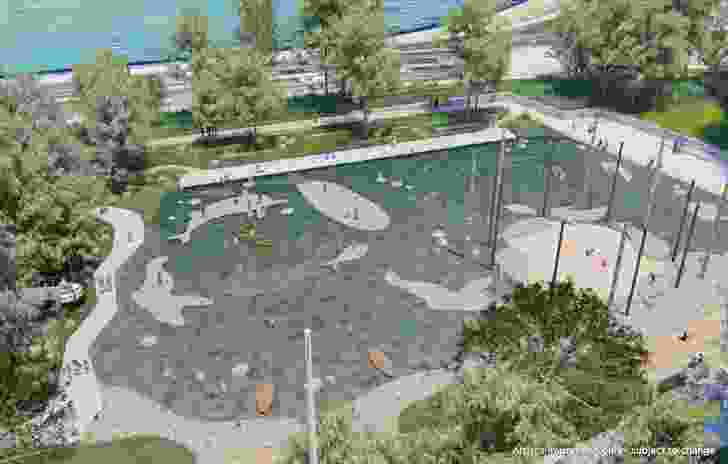 That framework comprised three separate reports on different parts of the CBD – the redevelopment of the Leagues Club Field is the focus of the "City South" phase of the broader revitalization project.
Initial plans for the revitalization of the Leagues Club Field, a flat, lawned sporting ground, were outlined in June 2018. The Leagues Club Field project is seen as playing a vital role in reconnecting the CBD with the Brisbane Water.
A key feature of the design is a "tidal terrace" – a shallow water-play area featuring a tidal mechanic that will empty the area of water twice a day. The design of the terrace is influenced by local Indigenous culture, in particular the narrative of the Darkinjung people, the traditional custodians of the land.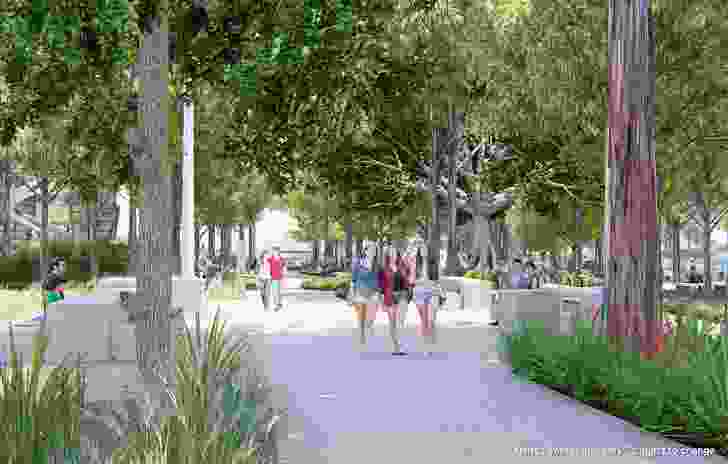 Other elements of the design include a "community node" – an informal seating area; a second, nature-based play area; barbecue and picnic facilities; and an open space for informal sports or community events.
In a statement, NSW planning minister Rob Stokes said, "Today's announcement sets a new standard for regional playgrounds and open spaces across the State."
"The final designs showcase best practice in creating exemplary play spaces that invite everyone in the community to stay and play."
Construction will start in late 2019 and is expected to take 12 months.