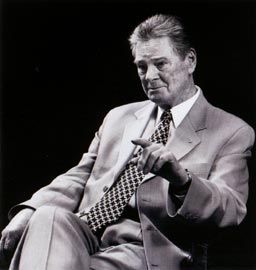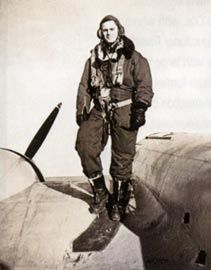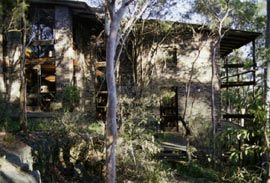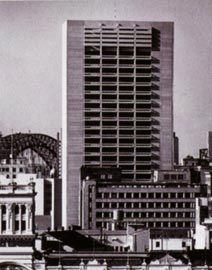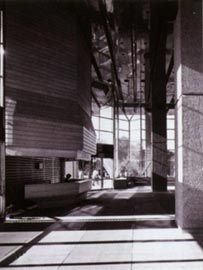 Connoisseur of life and ambassador extraordinaire of architecture – Peter Johnson.
Words cannot pay adequate tribute to this distinguished gentleman whose generosity, warmth and caring made him loved by so many, and whose creativity and dedication to architecture has inspired generations of students and colleagues. Peter Johnson was a gracious and cultured human being, who was relaxed and at home everywhere and with everyone, and who, with his good nature, friendly manner, husky tones and deep chuckle, made those with him feel the same. He was a natural leader and a highly educated person, in the best sense of the words – a man of the utmost integrity, who reached the highest levels of accolade in the academic and practice arenas of the profession.
Peter Johnson was a man of much personal presence; one who never grew old. He never tired, and his enthusiasm and energy knew no bounds. He did not know how to say "no".
He was fortunate in fitting many lives into his allotted years, whereas most of us live only one.
Most important to Peter was his life within his family – Sunday lunch was sacred: the everexpanding family would gather at Chatswood in the house he designed and lived in with Jane since 1963. He met Jane in England during the later years of World War II when her parents entertained him while he was on leave from serving on bombing missions as a flight lieutenant of the RAAF. They married a few months later and she remained his ever-constant companion – always a strong support by his side for the rest of his life.
This leads to another of Peter's lives – a short but intense life of six months with indelible experiences while he was hidden by the French Underground near Amiens after being shot down on a night mission over the Somme. During this time Peter learnt to speak French and this was the beginning of his love affair with Europe. One would like to think that this was also the beginning of his culinary passions – fine wine, followed closely behind by fine food – but rations in France during the war were poor and extremely short, so that enthusiasm came later.
Peter Johnson never forgot a good wine. He would carry a notebook to record each wine, where he drank it, with what and with whom, and he could be completely relied upon for guidance as to what year to buy and what would be the value of a particular vintage. He was also one of the best advisers as to the top chefs and restaurants, not only in Sydney, but also in places all over the world. He would also wish to be remembered for his other passion – jazz.
Peter loved jazz and also was quite an authority on that subject. The wall of his living room at Chatswood is covered by recordings of music, mostly jazz. But a few weeks before his death, he was advising me that the hottest new jazz around was "Virtuosi", which, on that recommendation, I immediately bought and now treasure – thank you once again Peter.
In both spirit and deed Peter Johnson was a Renaissance man with a strong social agenda – a supporter of the humanities, an authority on, and patron of, Aboriginal art, chairman of the Board of Directors of Architecture Media, instigator of the Construction Industries Prospects Group, and board member of the National Trust of Australia (NSW) and chair of its Conservation Committee and Architectural Advisory Committee. His contributions to scholarship were acknowledged in 1987 when the architectural archive of the National Library in Canberra was named the Peter Johnson Architectural Archive. Australians as a whole paid their respects to him and to what he has given the country with the honours of Officer of the Order of Australia in 1979, and, in 2002, Companion of the Order of Australia.
Peter's personal life was shared with his friends, and it too was full as the friends were so numerous. He and Jane travelled the world for pleasure, for McConnel Smith and Johnson, for conferences, and on the never-ending missions of goodwill undertaken by Peter as President of the Royal Australian Institute of Architects and as President of the Commonwealth Association of Architects. They formed close friendships across many frontiers, as well as in Australia. When travelling abroad myself, the first question often asked of me was "what is Peter Johnson up to?" ›› Running parallel to his personal lives was his life as a practicing architect. After graduating from the University of Sydney, Peter Johnson entered the firm of Kenneth McConnel, and in 1954 they were joined by Stanley Smith and founded the firm McConnel Smith and Johnson. This quickly became one of the most respected practices in Australia. In the 1960s Peter Johnson emerged as a leading creative talent in architecture, primarily through domestic and city buildings such as Kindersley House and the Metropolitan and Water and Drainage Board Building. The rugged brick and timber house he designed for his family on a sloping bush site in Chatswood in 1963 was a seminal work that greatly influenced the development of the Sydney School. Large projects, such as the Benjamin Offices at Belconnen, followed and the quality of his work never slackened. Despite so many of his other lives threatening to take over, Peter retained an active position in the firm of McConnel Smith and Johnson. His achievements in practice were acknowledged by a Life Fellowship of the Royal Australian Institute of Architects, by being made a Fellow of the Royal Institute of British Architects, and an Honorary Fellow of the American Institute of Architects and the Royal Canadian Institute of Architects. In 1985 he was awarded the Gold Medal of the Royal Australian Institute of Architects. From his hospital bed in 2003 Peter continued his dialogue with the office and participated in the life of the projects under design.
But Peter Johnson's activity in the profession extended far beyond the direct concerns of the firm. In 1960 he became Foundation Chairman of the Architectural Society, an active body of Sydney architects and related professionals engaged in critical debate over current architectural issues. His efforts on behalf of the Royal Australian Institute of Architects for the betterment of the practicing profession, education, and the environment – as councillor, and as both State and National Presidents – are overwhelming. He also served on numerous national and international education committees, on the Board of Architects of New South Wales, and as President of the Australian Council of Professions.
Peter Johnson's life as an academic consumed much of his time after 1967 when he was appointed as Professor of Architecture at the University of Sydney. He was Head of the School of Undergraduate Studies in Architecture, and, between 1968 and 1986, Dean of the Faculty. In 1988 he became Chancellor of the University of Technology, Sydney, a position he held for ten years. In these roles, as well as that as Inaugural Chair of the Conference of Heads of Schools of Architecture in Australia, he drew upon his academic and diplomatic skills. His achievements in these positions were celebrated by the awards of Doctor of Architecture (Honoris Causa) from the University of Sydney, and Doctor of University (Honoris Causa) from the University of Technology, Sydney.
Peter Johnson was a relaxed and charismatic lecturer and a talented design tutor. His strong democratic and social concerns conditioned his attitudes and the University of Sydney's architecture degrees. He impressed, not only by his achievements, but also through his kindness and support for his staff and the students. Under his leadership the school was a place of academic freedom and tolerance. His contribution to the teaching of architecture was broad and generous. In his various academic and political appointments for the universities and the profession, he influenced the teaching of architecture throughout Australia and, through the Commonwealth Association of Architects, in numerous centres throughout the world. At the University of Sydney, through his constant encouragement and support for innovative directions, the Faculty of Architecture become one of the most highly applauded schools in the country. The appointment as Chancellor at the University of Technology, Sydney, provided the perfect role for him, whereby he could combine his personal talents and his experiences in so many facets of education and professionalism in one final grand ambassadorial performance that was enacted superbly by Peter and Jane in partnership. The university's appreciation of this performance is recorded by the naming of the new home for the Faculty of Design, Architecture and Building the Peter Johnson Building.
How many wonderfully full lives Peter Johnson led, and how much he gave to all of us as he lived them. Through his personal attributes and his blending of his many lives, Peter Johnson will be remembered as one of the most significant figures to grace the stage of Australian architecture. Those who knew him personally have been privileged and enriched by having had such a fine human being touch their lives. Those who knew him by repute, or knew him not at all, are similarly indebted to a man who did so much, either directly or indirectly, to make Australia a better place in which to live.
The citation on the occasion of his admission to the Doctor of Architecture at Sydney University read, "There can have been no architect in the history of the nation who has made a wider and more diverse contribution to the architectural profession, to architectural education and to the broader community than Professor Johnson."  Thank you Peter Johnson.
Source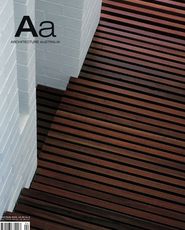 Issue
Architecture Australia, July 2003
Related topics