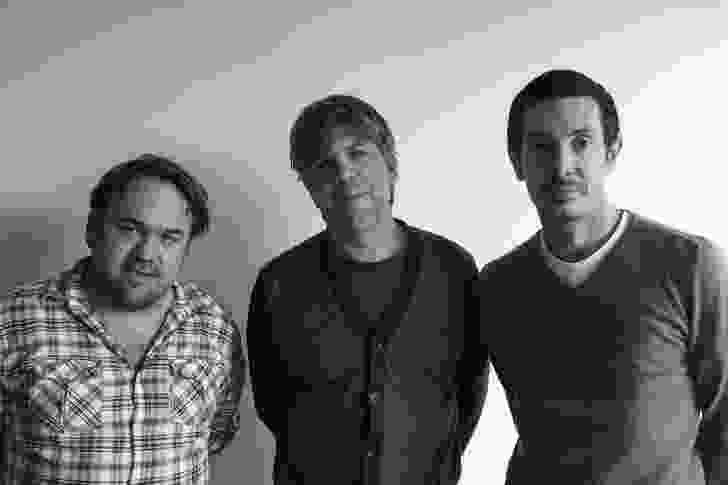 Julian Bolleter / Richard Weller: What was your role on the project?
Bob Earl / Daniel Firns / Ben Nacard: Led by Bob Earl, Oculus was part of a team that also included Civitas and Lend Lease Design, which won the initial competition phase for the Rouse Hill project. The design work undertaken for the competition effectively formed the bones of a scheme that was later developed and detailed as architecture, public domain and landscape by a larger team that also included Oculus. The plan focused on a strategy to externalize a traditional "big box" mall typology onto a canvas of streets, public spaces, laneways and public buildings. This has been attempted many times both in Australia and overseas, but Rouse Hill is one of the strongest examples of this type.
JB / RW: As landscape architects, what particular skills/perspectives did you bring to the process?
BE / DF / BN: Our approach to urban design is strongly influenced by Bob Earl's background, which champions an integrated approach where urban design is a product of the interrelationships of public space, architecture and engineering. It is the pushing and pulling of these uses and the relationships between them that cause the interest, tension and spaces to succeed. It is not about architecture or surface, but about the resultant spaces. Oculus is focused on blurring boundaries – be they professional boundaries or spatial and programmatic ones – for example, the interactions between public space, privatized "public" space and private space are commonly manifest spatially as a transition from street to forecourt to lobby. This same transition crosses professional boundaries, from landscape into architecture, from architecture into engineering and engineering back into landscape. When successful, urban design is a continual feedback loop and at the end, authorship becomes blurred and is a non-issue.
The success of this project is that it is based on a civic approach rather than a themed one. By advocating a combination of intimate spaces (with the exception of the town square), tight streets and programmatic adjacencies, the team was able to establish a "groundplane" canvas that formed the glue for the entire project. The figure/ground was conceived as a network of interwoven public, semi-public and private experiences that set up a dialogue of vagueness between inside and outside spaces.
The best cities improve with time. Landscape architects are well placed to understand and exploit this as a canvas upon which experiences can occur, while still leaving it open for the public to act upon, make it their own and reinterpret. It must be an open system. It must be given up to the public.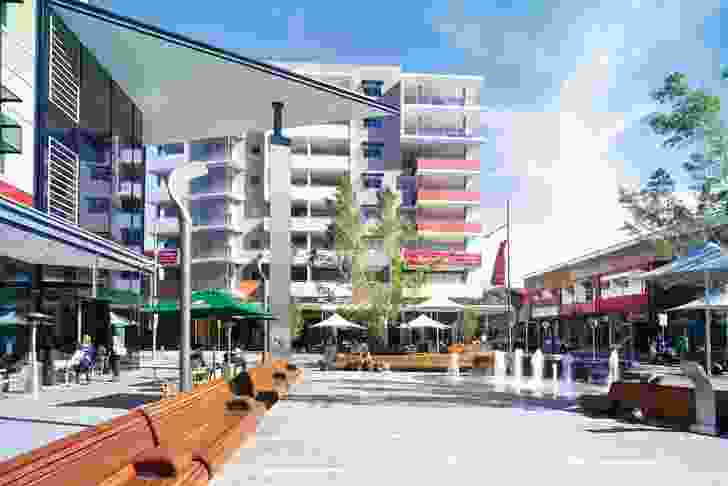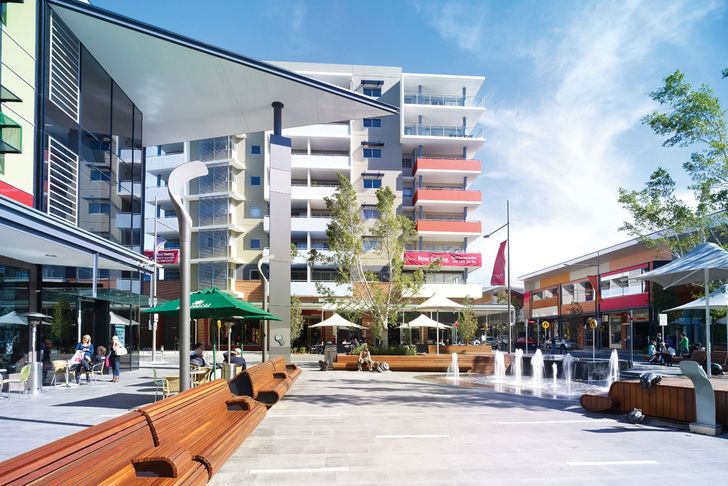 JB / RW: How much input did you have into the master/structure planning and policy development for the project?
BE / DF / BN: The practice was involved at the project inception and thus was heavily involved in the masterplanning of Rouse Hill. Our role involved structuring building uses, building form and public domain as an integrated urban system.
JB / RW: Were there particular urban design skills you lacked that your landscape architectural education could/should have provided?
BE / DF / BN: Our past experience in the theatre of North America and by way of working on many large-scale retail and public projects over the years made us well suited to take on the challenges. Our understanding of the big picture of urban design and city-making was invaluable, as was our desire for collaboration. The crossing over of disciplines was the key to a strong working relationship with Lend Lease Design and Civitas. Landscape architects need to be more curious about cities and what makes them tick, how people use space and the impact great public spaces have on people's everyday lives. The obsession with surface and decoration has no place in the development of urban design, but unfortunately landscape architects too often collapse into this box of comfort and miss the point.
JB / RW: How did the team respond to you as a landscape architect in the urban design realm?
BE / DF / BN: They responded well. Oculus was seen as a co-collaborator who could help shape the scheme, and was proactive and unafraid to do so. Our practice was instrumental in successfully establishing relationships with our collaborators. We were fortunate to have great collaborators who understood the problem and how to attack it.
JB / RW: How could landscape architecture courses better prepare students to play an effective role in urban design?
BE / DF / BN: Landscape architects need to better understand the structural elements that make up a city. The broad-scale understanding of design frequently claimed by the profession is not underpinned by a rigorous understanding of economic, social and technical aspects driving and influencing city-making.
Landscape architects are great generalists, but we need to better understand issues beyond our immediate field. We need to better understand the basics of architecture. We especially need to understand building typologies, their base logic, DNA, and how people occupy them. We are now designing in a framework in which all professions overlap, and the opportunity to use this framework to progress ideas is being missed. Landscape architects are not progressing and invading architecture, and we should when it's called for. Where are the lift cores? Loading docks? Lobbies? How do fire regulations dictate outcomes? How is rubbish dealt with? How does parking and public transport dictate GFA? What is GFA? We can't seriously design cities without a working knowledge of the language of buildings, services, infrastructure, structure and architecture. Perhaps this is why architects have thus far claimed the territory of urban design and why landscape architects have been largely relegated to decorating the cake.
On a more positive note, landscape architects sometimes approach urban design with a greater sensitivity and humility than do architects. While it is undeniable that buildings shape our cities, they are only one element of much more complex and interrelated systems, built and natural. The obsession some architects have with leaving their mark, often with vacuous and sterile buildings, can ignore human needs and create bombastic results. Clearly, the creation of the physical urbanity for our cities, edge cities, towns and settlements needs the coming together of various skills, and landscape architects need to rise to the task. Our education system needs to challenge the status quo, create thinkers and curious minds. We need to build these relationships and be more confident about our role in city-making.
By claiming the "groundplane" as a continuum – whether it is outside or inside, public or private, or some kind of hybrid – landscape architects can greatly increase their relevance in the urban design process. We can start by educating ourselves of the world around us, about how it operates and how we can change things, and we need to avoid pontificating about how landscape architects are overlooked as urban designers. The reasons are obvious. It's because we don't understand the language and we lack the tools to engage at that level. Learn the language and start engaging.
Project synopsis
The Rouse Hill Regional Centre is a 120-hectare site located in Sydney's north-west growth corridor. The project is a joint venture between The GPT Group and Lend Lease. In 2002 Oculus was invited to collaborate with Civitas, Lend Lease Design and The GPT Group to create the masterplan for the regional centre.
There are two linear elements in the scheme: the transit centre to the west and Caddies Creek running through the centre of the site. The masterplan places the town centre between these two elements, and housing on either side, followed by a layer of "green fingers." These form the armature for the streets and open spaces, connecting all parts of the site. The resulting urban form, movement network and open space network achieve a well-defined, connected and legible masterplan structure.
—Oculus

Credits
Design practice
Consultants

Consultant Civitas, Lend Lease Design, The GPT Group

Site Details

Location Rouse Hill, Sydney, NSW, Australia

Project Details

Status Built
Category Landscape / urban
Type Public / civic

Source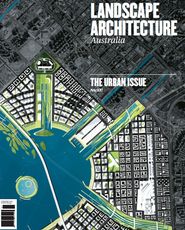 Issue
Landscape Architecture Australia, February 2013
Related topics