Old School/New School 2016: education case studies explored
The 2016 Old School/New School forum will bring together 150 of Australasia's leading design practitioners on May 18 to discuss the future and issues around education design. The forum, organized by Architecture Media, will explore changes in the way we teach and learn, and the spaces needed to support students and staff.
Seats are still available – secure tickets now.
As part of the Old School/New School program, speakers Marco Berti, Libby Guj and Debbie Ryan will present project case studies in Sydney, Melbourne and Perth that are redefining education design.
Dr Chau Chak Wing building at the University of Technology, Sydney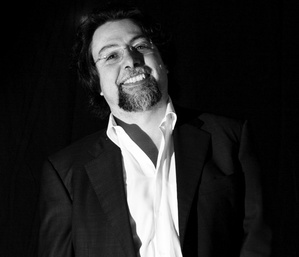 Since 2014, Marco Berti has been a full time academic, joining UTS Business as a lecturer in the Management Discipline Group. His research and teaching focus on investigating the antecedent and consequence of innovation in management practices, and on the role of architecture and technology in shaping work and social practices.
University of Technology Sydney (and UTS Business in particular) has come at the forefront of the trend among tertiary institutions to establish new buildings, in the hopes of improving students' learning experiences, but also to increase the visibility of institutions in a highly competitive education market. UTS's new business school, by "starchitect" Frank Gehry, had a particularly ambitious intent: to promote greater internal and external engagement and collaboration in research, teaching and learning.
Since the building's inauguration in February 2015, a team of researchers from UTS Business has been collecting data to assess to what extent these ambitions have been met. Marco and his team investigated the behaviour and perceptions of academics, students and school administrators. While the research is still ongoing, Marco will present some of these findings at Old School/New School. The findings provide interesting insights on the quality of the design of this building and, more importantly, on the complex relationship between architectural design and organizational behaviour, questioning whether the design of a space directly shapes work practices.
Ngoolark Student Services Building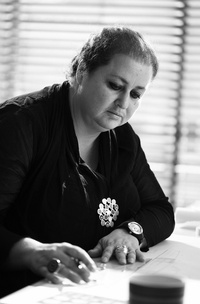 Libby Guj is the design principal for JCY Architects and Urban Designers and has been the design leader for almost all of JCY's education projects since she commenced with the practice in 1988. Her work has included high schools, TAFEs and university projects.
She believes the concept of "school," in all of its educational contexts, is no longer a "place" with a "practice" that solely occurs in rooms or spaces. The basis upon how parents, students, communities and industry partners choose one place for learning over another is far more complex than simply the courses available, their cost and educational quality. In choosing a place for learning, the criteria and qualities evaluated are multidimensional and increasingly focused on quality of place, services, ability to connect and partake both on and off site, and the provision of flexibility related to family and work commitments. Libby believes all institutions must consider the many requirements of students, staff and community, while being prepared to evolve frequently, smoothly and quickly with the certainty of change. 
Libby will present a short selection of education projects by JCY but will also present an in depth case study of Ngoolark, the new Student Services Building at Edith Cowan University's Joondalup campus in Western Australia. Ngoolark creates an integrated student and research centre within a campus urban design framework that includes a public forecourt with pop-up retail, cafes and landscaped areas connecting the new facility to the surrounding buildings. The building becomes a 'place' that connects an entire precinct including the library, lecture theatre, the chancellory building and key campus pedestrian links.
Ivanhoe Grammar School's Science and Senior Years Centre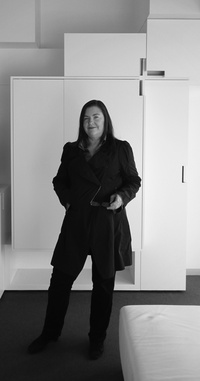 Debbie Ryan is an owner of McBride Charles Ryan (MCR) with vast experience in the design of commercial, institutional and domestic projects.
At Old School/New School, Debbie will present on Ivanhoe Grammar's new Science and Senior Years Centre by MCR. The key characteristics of the project's learning spaces were transparency, variety of spatial type, multiple-use, flexibility, adaptability and interconnectivity between the learning spaces to the outside. The circular shaped plan form was adopted for the building; this shape had an appropriate civic quality that built upon the school's original masterplan. However, rather than adopting a circular or radial pattern, MCR chose to overlay an angular geometry. This geometry was used to define the central courtyards, the light wells and a mosaic of learning spaces. The circular form is classical, representing order and the certainty of knowledge – the building's expressive and complex mosaic of spaces represents the uncertainty and complexity of modern life and scientific understanding, and the necessity of the qualities of wonder and imagination to help us understand.
In addition to Marco, Libby and Debbie, Monica Parker (Founder, Hatch), John Wardle (Principal, John Wardle Architects), Michál Cohen (Director, Walters & Cohen Architects) and Jan Owen (CEO, Foundation for Young Australians) will present on topics across education and design.
Download the program here and book tickets here.
Old School/New School, presented by Architecture Media, is part of Design Speaks, a series of talks, seminars, forums and conferences on and about architecture and design, for design professionals and their clients and interested members of the wider community.
Old School/New School is supported by principal partner Shape, major partner Architectural Window Systems and Design Speaks Symposia 2016 presenting partner Taubmans.