Pavilions present taunting glimpses of ideal architectures. There is a romance about the way they trail memories of ancient nomadic chivalry, an equal and tantalizing romance about possible futures that they hint at. In a recent issue of Architectural Design that I guest edited with Fleur Watson, entitled "Pavilions, Pop-ups and Parasols," we trawled the world (Scandinavia, Spain, Japan, Korea, Taiwan, Australia, Europe and the USA) for instances of "new architecture" manifesting in temporary structures.1 We found "designs exploring novel relations between people and architecture, (and) new governance models … forged to enable (those relations)."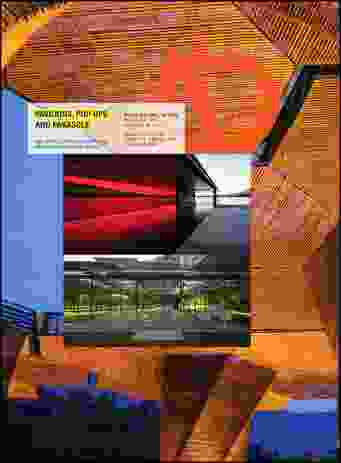 Designers and writers (including Alisa Andrasek, Robert Bevan, Roan Ching-Yueh, Minsuk Cho, Sir Peter Cook, Pia Ednie-Brown, Dan Hill, Tom Holbrook, Martyn Hook, Andrea Kahn, C. J. Lim, Felicity Scott and Akira Suzuki) contributed essays exploring through temporary structures the impact of new social media on future architecture; temporary structures were – we argued – uniquely suited to releasing and distilling speculations on new architectures.
Reflecting on this, Architecture Australia 's editorial director Cameron Bruhn questioned the nature of the autonomy of the pavilion. Could its appeal lie, he challenged, in the pavilion's miniaturization of ideas, its transportability, its taking on of the properties of the decorative arts – not least among which is the quality of being collectable? In a way that is never, ran the argument, the case with a building, a pavilion is an "item." As in great collections or libraries, "that which – after we are gone – can be itemized" has perhaps the quality of being transmissible to future generations. So the pavilion as a distillation of the thinking of a moment becomes a focus for future contemplation of trends in architectural thinking. Ludwig Wittgenstein said that a book should consist of a set of examples – because to properly think about a matter, abstractions must be drawn from, illustrated by and challenged with actualities.2 Items become the tools for thinking through the topic. An attractive model …
But can architecture be thought about through pavilions? Or is there a category error here at the outset? Dalibor Vesely argued that architectural reality is necessarily grounded in "context" to a degree that our commonplace utilitarian use of that term cannot capture.3 A work of architecture emerges from all the conversations in a city, philosophical, musical, technical, social, political … that is context! The encyclopedias, said Vesely, wrenched buildings from their conversations and turned them into mere inert matter, dismembered and compared with like "types" as if on a dissecting table. If you look for a cow in a butcher shop, you will find it there – differently arranged, as Paul Shepheard has observed.4 The consciousness has fled.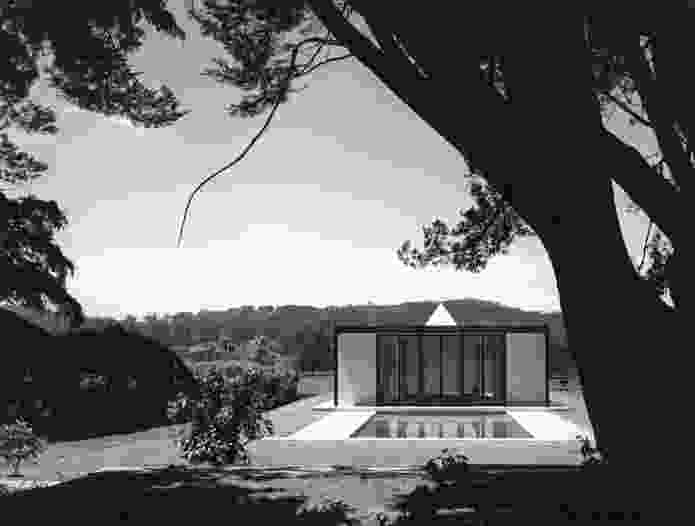 Looking back over the examples in "Pavilions, Pop-ups and Parasols," and considering local instances – some recent – I discern three broad tendencies. There are pavilions that set out to break the continuum that ties architecture to a place; there are those that set out to preserve or even reinforce the continuum; and there are those that try to transcend this duality. In the first group is Yael Reisner and Peter Cook's use of the international symbol for human rights as an inflatable pavilion in Barcelona (2014). Also, in Melbourne, Amanda Levete's universal tree-mimicking MPavilion (2015), dangerously inviting comparison with what Darwin called "a composite animal." In architecture, sports stadia obeying the rules of the game that they house and the imperatives of sightlines occupy this niche. Museums promote this approach. The Metropolitan Museum of Art in New York contains room after room lifted in toto from their European matrices, such as the Studiolo from the Ducal Palace in Gubbio (circa 1478–82). When the rooms are experienced without their original housing structures, with their tapestry, timber linings and ceiling mouldings abstracted effortlessly, they appear to have been conceived of as pavilions, temporarily at rest. The Studiolo even embraces through trompe l'oeil a series of virtual spaces beyond its own compass. And London's Serpentine Gallery summer pavilion series has made works of architecture into onsellable commodities.
In the second group is Guilford Bell's Retford Park pool pavilion for James Fairfax (1969) – a type that has also been used by WOHA to provide clients with a privileged view back to their main residence. Here, too, are Tom Kovac's virtual pavilions, designed to look as if they have always been where they are "situated" (for example, the virtual Beijing Pavilion, seemingly in Tiananmen Square, Beijing, 2006). Also here in a very different way is John Wardle's pavilion for the National Gallery of Victoria Summer Architecture Commission (2015–16), because it expressly takes form as a miniaturization of the Sidney Myer Music Bowl. In architecture, Frank Lloyd Wright plays this game over and over with entry pavilions or annexes that are a miniature distillation of the main house (from the Martin House 1902–04 to the unbuilt Morris Residence 1944–46).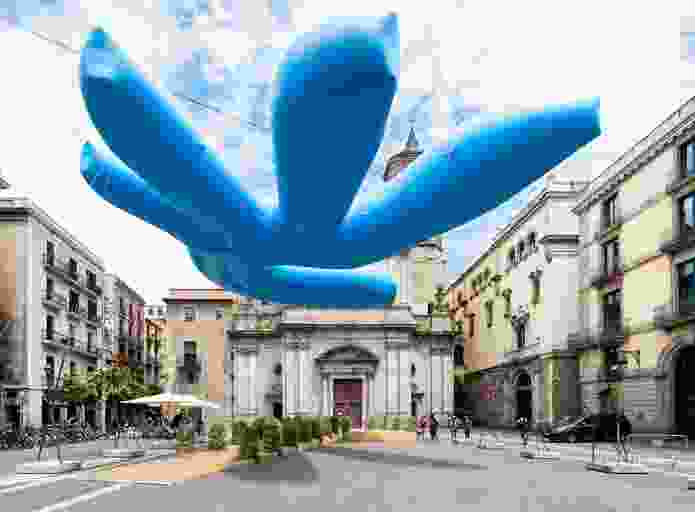 Transcending these is Dan Hill's observation that – architecture being the ritualization of human activity – wi-fi signal strengths are causing humans to cluster in ways that override architectural signals. At the State Library of Queensland people sit in the most unlikely spots seeking out a strong signal, completely inverting the designed intentions for congregating.
There is much that can be thought about here. Yet there is another category of virtual "pavilion" that we should not ignore: the pavilion that, at any given time, we carry about in our minds. These hold the architectural ideals that evolve within our mental space. Every work that we contemplate is in dialogue with an internal neural mapping that records our expectations about architecture. In what Gerald Edelman called "Neural Darwinism," such mappings form and compete in our minds from the moment we become conscious.5 Of course, only those expressly interested in architecture become conscious of the succeeding phases of awareness, but they are nevertheless present in us all.
One way of thinking about these mappings is to uncover their evolutions. In his book Wonder, the Rainbow and the Aesthetics of Rare Experiences, Philip Fisher gives a meticulous account of how our understanding of the rainbow evolved over several generations, adding with every layer more to our "wonder."6 We all have such "onion layers" of understanding within us – they constitute our mental space. The noblest role of the pavilion may well be that, item by item, pavilions by others reveal to us where we are in our evolving consciousness of our relationship to architecture.
1. Leon van Schaik and Fleur Watson, "Pavilions, Pop-ups and Parasols," Architectural Design, vol 85 issue 3, May/June 2015.
2. Ludwig Wittgenstein in Oliver Sacks, On the Move: A Life (London: Picador, 2015).
3. Dalibor Vesely, Mohsen Mostafavi, Architecture and Continuity: Kentish Town Projects, 1978–1981: Diploma (London: Architectural Association, 1982).
4. Paul Shepheard, What is Architecture? An Essay on Landscapes, Buildings and Machines (Camb, Mass: MIT Press, 1994).
5. Gerald Edelman, Neural Darwinism: The Theory of Neuronal Group Selection (New York: Basic Books, 1987).
6. Philip Fisher, Wonder, the Rainbow and the Aesthetics of Rare Experiences (Camb, Mass: Harvard University Press, 1998).
Source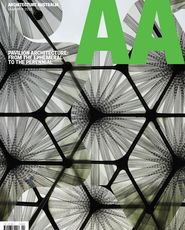 Discourse
Published online: 8 Jun 2016
Words: Leon van Schaik
Images: Marcela Grassi., Max Dupain., courtesy of Architectural Design, courtesy of Tom Kovac., courtesy of Wikimedia Commons.
Issue
Architecture Australia, March 2016