It's a common criticism of universities that their schools aren't adequately connected to industry. While it may very well be true in some cases, the institutions forging connections for students' benefit are to be commended. This is why Upscale, an open event where architecture students from around Australia are given the opportunity to be mentored by industry professionals, is not just a good idea; it's an absolutely necessary one.
The University of South Australia (UniSA) hosted this year's offering, organized by the Student Organised Network for Architecture (SONA) as part of the How Soon is Now? National Architecture Conference in Adelaide. Using panels supplied by event sponsor Bondor, participating students were asked to create exhibition display systems to showcase 50 models by first-year UniSA architecture students.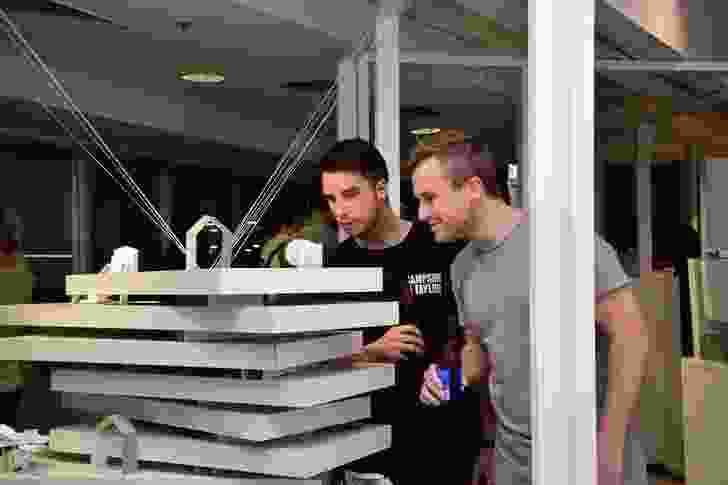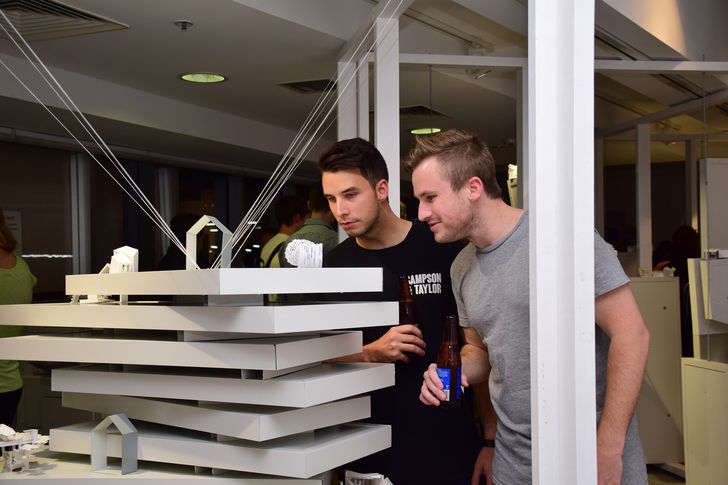 At the invitation of UniSA's Program Director of Architecture Stephen Ward, six architects came on board as mentors to oversee the briefing, fabrication and construction process. The timeframe was incredibly tight (each system had to be built and installed in nine hours), but the opportunity for students to work alongside professionals such as Ashley Halliday Architects' Jane Hallett and director of Black Rabbit Architecture and Interiors Sean Humphries was invaluable.
So it's more frustrating than disappointing to discover only nine students took part. But while assessment commitments may have kept most away, this seemingly low response turned out to be the event's biggest success. It meant students got to spend more one-on-one time with each mentor and the sharing of knowledge was made all the more efficient because of the group's small size.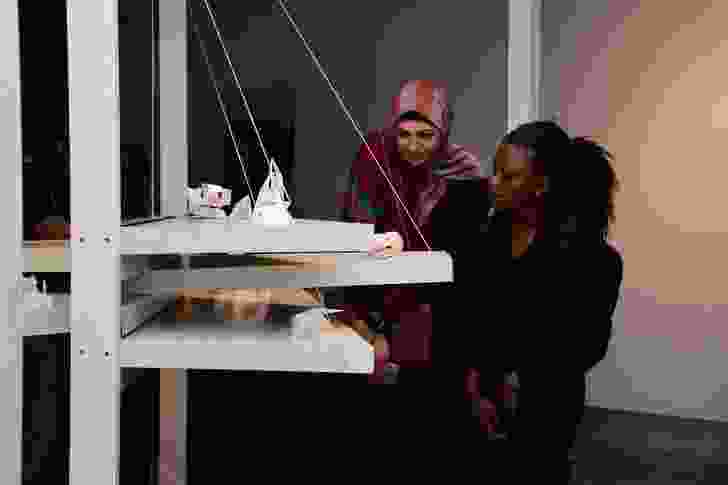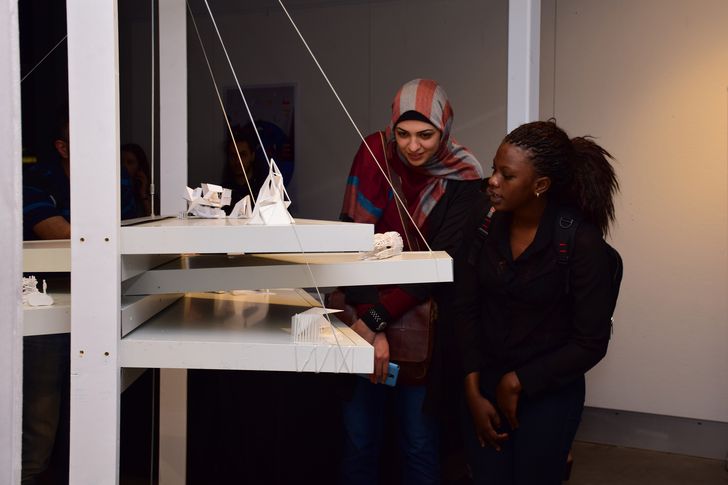 The resulting display systems belied the amount of time in which they were created. Fixed to a custom-designed framework in the centre of the UniSA architecture studios' gallery, the units were decidedly bold in form. Some were suspended from the top of the framework and some from the side, while others sat at the base. The all-white installation stood out against the John Wardle Architects-designed concrete interior, its impact heightened by the dramatic differences between one display system and the next. This injected the exhibition with an element of dynamism, successfully begging closer inspection of both the display systems and the small-scale architectural models.
Certainly, the most effective display systems were those that provided a complementary backdrop to the model without detracting from it. And the positioning of models in unexpected places – up high on a corner or sitting on a bridge-like string structure – stands as testament to the creativity and innovation of Upscale's student participants. Their sense of achievement was palpable on opening night and this is why mentorship initiatives such as this one are so important.
Related topics