"A really interesting carrot was dangled," says Rebekah Clayton as she recalls the impetus for her and Michelle Orszaczky to set up their architecture practice in 2015. That "carrot" eventually became Beach House, which was shortlisted in the 2018 Houses Awards. Rebekah and Michelle had previously worked together at Alex Popov and Associates (now Popov Bass), and formed a close professional and personal bond. "I didn't want to set up a business on my own and Michelle and I had such a great working relationship and we had been friends for years," says Rebekah.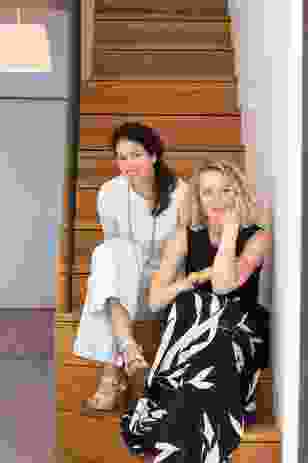 Michelle, meanwhile, had been practising on her own for some time. When Rebekah's dream project came knocking while she was working full-time at MCK Architects, she told Michelle that she wanted to go out on her own, but would only do it if she did it with her. "Michelle basically turned and said, 'I've been waiting for you to ask!'"
And the rest, as they say, is history. In just three years, Clayton Orszaczky has completed eleven projects, with another three under construction and seven on the drawing board. Despite the number of projects, the practice is still made up of just the two of them and is arranged to suit their respective lives. "We wanted to create good work-life balance," Rebekah says. "We actually work remotely [from each other] in our own offices and we share an online server. Some projects are highly collaborative. We consult and share frequently on projects, and sometimes they change hands midway."
The arrangement allows them to offer a more personal service for their clients. "We actually made a very conscious decision to keep our practice small," Rebekah says. "The reason for that is we pride ourselves on drawing every line and being responsible for the work produced by our practice. Our clients like the fact that when they sign us up, they get a director." Michelle adds, "It also allows us to continue doing the craft that we love, which is designing and drawing and putting things together from holistic ideas."
The practice works exclusively with residential architecture. "We both love houses," Rebekah says. "It's so personal and we form quite strong relationships with the clients that we work with and it's quite fulfilling to get to know people."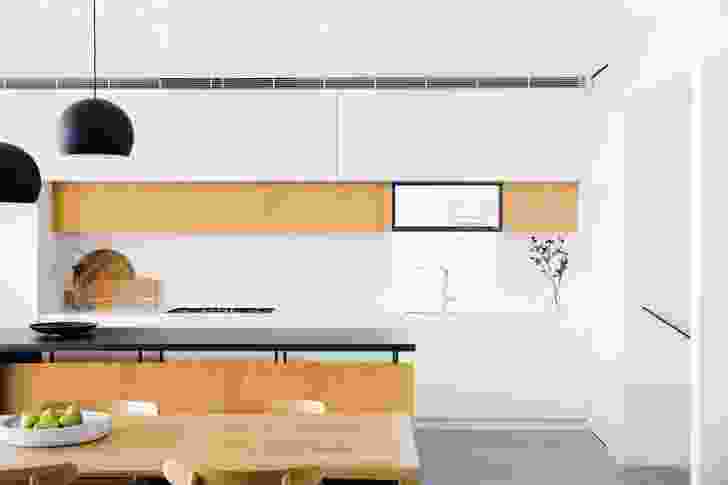 It is clear that for Clayton Orszaczky, designing houses is an irresistible urge. When Rebekah was asked by the clients of Beach House (her first and dream project) to submit a proposal, she "designed it there and then," she says. "[The site] was so beautiful, I couldn't help myself. The Beach House was probably the most amazing project I've ever worked on." Located on the New South Wales south coast, the site is exposed to strong winds; in response, the design takes a courtyard house arrangement, clad in timber that creates a protective layer, allowing the interior to be open and operable. "The courtyard was twofold: it was a device for protecting the occupants from the wind and at the same time, gave them open space and access to light and insulation on days when it was buffeted by the wind from the coast. It allowed a sanctuary," Rebekah says.
For Michelle, one of her first projects was Barn House in Sydney's Bondi, designed for landscape designer William Dangar, who is a friend and colleague. The project is a collaboration between Michelle, William and interior designer Romy Alwill. The design of the house recalls William's rural background, referencing simple but iconic building forms as well as the timber houses on the hills of Greenland and traditional Japanese barns. "The iconic form of the gable roof is very evocative of a warm home that seems to appeal to people. It's had a lot of interest as a result," says Michelle. In fact, since the project was completed and published in a number of lifestyle magazines, it has led to a commission from across the country at Cottlesloe Beach in Perth.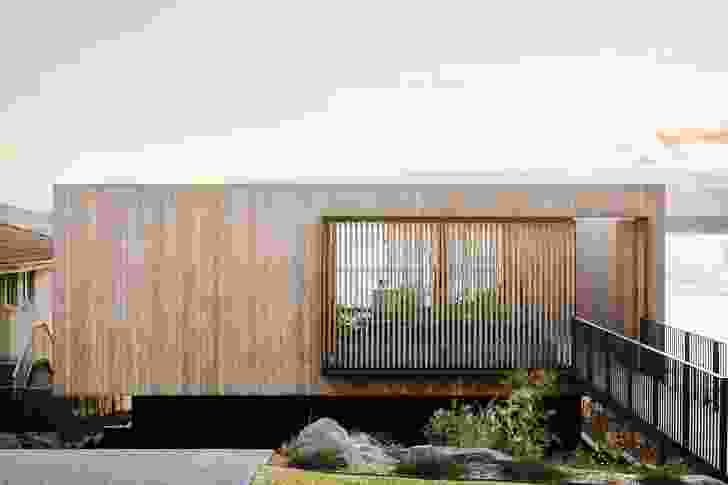 "One thing that really contributes to the quality and enjoyment of a project is the trust of the client , " Michelle says. "When the client trusts you, you feel empowered to make great decisions on their behalf. I personally have a bit of a side interest in mid-century architecture. My dream project might have a little bit of that thrown in the brief – a new house in a beautiful setting, that's the dream."
Source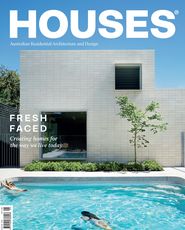 People
Published online: 18 Feb 2019
Words: Linda Cheng
Images: Chris Warnes, Leila Jeffreys, Murray Fredericks
Issue
Houses, October 2018
Related topics