Established in 2016, Sydney architecture studio Trias is barely two years old and already it has earned global attention.
In 2017 it became the only Australian practice to be named one of twenty "hotly tipped talents and promising practices from around the world" in Wallpaper magazine's Architects' Directory.
Trias is a collective of three highly accomplished individuals – Jennifer McMaster, Jonathon Donnelly and Casey Bryant – each with a swag of awards, scholarships and prizes. Together, this powerhouse of a studio has collected a proverbial cabinet full of competition trophies in its short life.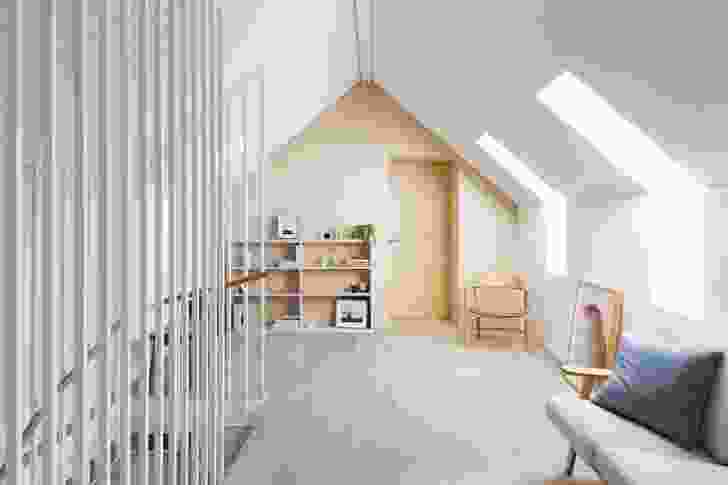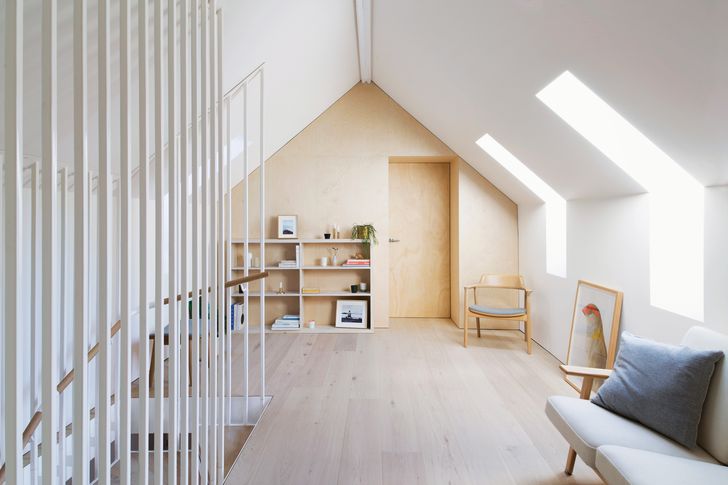 "The first project that allowed us to start working and get the ball rolling for the three of us was … a competition we did, when Jen and I were still students, for a house using brick, and we won the student category of that competition in 2014," Jonathon explains. "A member of the public went to an exhibition that showed the project and gave us a call and said, 'Could you design something similar for this block of land we're thinking of purchasing?'"
"We pointed out that we were students and we didn't really know what we were doing, but they seemed really unfazed. That project is now finished."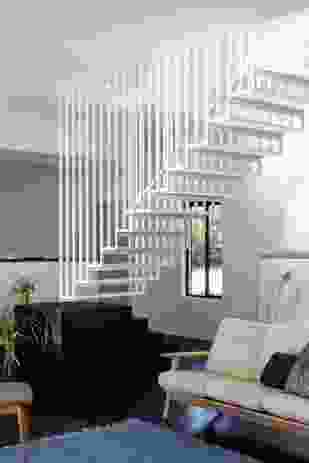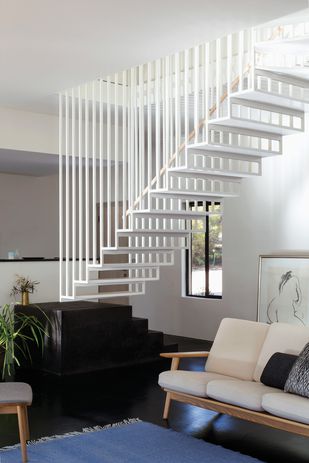 Those clients gave the studio more than just their first commission; they also suggested its name.
"We were over at their house one night having dinner and wondering about what we were going to name ourselves," Jennifer recalls. "Our client sent us an email the next day and said, 'What about Trias?'"
The term "trias" relates to the Vitruvian Triad – the idea that architecture is founded on the three principles of firmitas, utilitas and vernustas, or solid, useful and beautiful.
"We translated it in our own terms to mean solid, simple and beautiful," Jennifer says. "So that's the framework through which we pursue our practice."
Following the success of their first competition win, the studio has continued to participate and win local and international competitions. Trias was one of the winners of a competition to design pop-up glamping cabins in Wales; it was runner up in the NSW Government's Missing Middle Design Competition; and it was named one of seven winners of the Queensland Government's Density and Diversity Done Well design competition. The latter two competitions sought ideas for medium-density housing in the suburbs.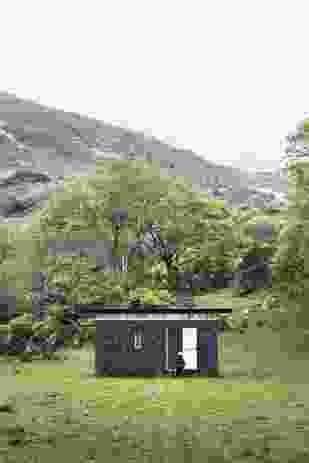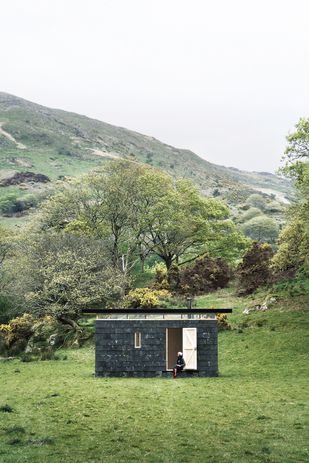 "We tend to do competitions that revolve around these questions of living or housing and particularly how we're expanding and developing our cities and suburbs," Jennifer says. "They're really important questions to our practice so we find competitions are fantastic ways to explore, interrogate and mull over those questions."
Through its work, the studio also explores ways of "living with less and being smart about the way we develop." For example, the recently completed Hideaway House, a retreat in Sydney's Blue Mountains, is a project that "transforms an underused attic space into a series of bright and liveable rooms," through which it allowed the studio to continue its "investigation into the potentials that are latent within existing structures."
As for the future, Casey says, "We would really love to do more that addresses issues of density and how we live in our cities in Australia.
"For all of us, we struggle with living in Sydney in terms of housing affordability and so do some of our friends and family. For me especially, to be able to live in a communal development where I can share a garden with my mum, that would be awesome. I'd love that so much! And if we can make that happen, even better."
Jennifer adds, "We have this idea of doing a [sustainable housing] development like The Commons [by Breathe Architecture] but rather than being an apartment-based typology, it will be more like a tiny house or small house typology. That's the Trias dream!"
Source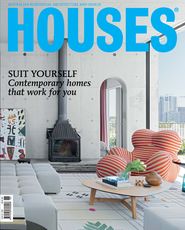 People
Published online: 26 Jun 2018
Words: Linda Cheng
Images: Jonathon Donnelly
Issue
Houses, December 2017
Related topics