Oslo Architecture Triennale seeks curator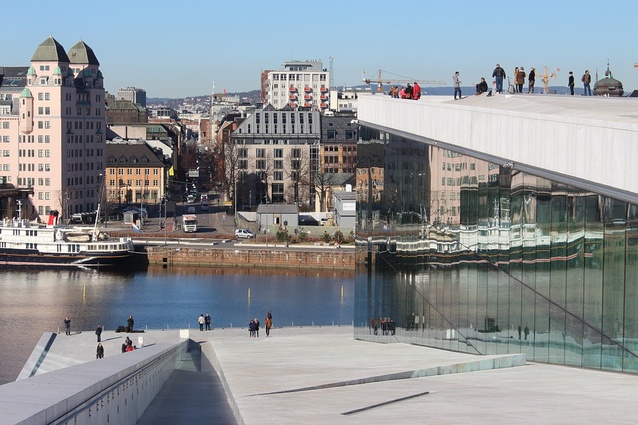 The Oslo Architecture Triennale (OAT) is seeking a curator, theme and concept for its seventh edition, to be held during the Nordic autumn of 2019. Organizers have put out an open call for individuals or collectives from any country to apply.
A mixture of exhibitions, conferences, debates, competitions, publications and events across different formats and media, OAT is the biggest architecture festival in the Nordic region.
It "seeks to challenge the field of architecture, engage the public and inspire local, Nordic and international debates concerning architecture and urbanism," according to a statement from the organizers.
The chosen curator or curatorial team will have primary artistic and academic responsibility for the core program of OAT 2019, including the development of its conceptual and thematic framework and research. The successful applicant will receive a hefty salary of €100,000 (approximately A$150,000).
Application guidelines released by OAT outline how the 2019 festival should explore and investigate issues of architecture and urban development through alternative and interdisciplinary lenses.
"As a physical manifestation of political systems, culture and social structures, architecture plays an important role in how we perceive and shape our societies," the application guidelines read. "In a time when democracy and current systems of power are being challenged, with change as an increasingly present and accelerating force in our global and local societies, OAT 2019 aims to raise a discussion on the role and relevance of architecture in the future."
The festival will consist of opening and closing events, at least one exhibition, one project in a public space, a publication, a conference and an international academic forum.
As part of the festival, there will also be a digital publication series organized in collaboration with publishing platform E-Flux Architecture.
The curator will lead the research work prior to the festival and will work in close collaboration with OAT member organizations and E-Flux Architecture to develop and produce the different parts of the program.
Applications are to be written in English and must include: a short synopsis of the theme and concept, a conceptual and thematic curatorial proposal, a progress plan, including the research period prior to OAT 2019, an outline of the structure of the curatorial team,  curriculum vitaes for each team member, a selection of references/accomplished projects, and two letters of recommendation.
The deadline for applications is 18 October 2017.
The curatorial team chosen for the 2016 Triennale was After Belonging Agency, a group of five architects, curators and scholars based in New York and Rotterdam who came together specifically to work on the festival. Their proposal, titled After Belonging: A Triennale In Residence, On Residence, and the Ways We Stay in Transit, explored notions of migration, belonging, transitory states and their relationship to the built environment.
To find out more and to apply, head here.