Robin Boyd's Walsh Street House in South Yarra works very well in a new life as performance venue. Its large central courtyard serves as an auditorium filled haphazardly with seats between the plants; there is a split-level foyer, bar and dress circle balcony at the front; and the children's wing becomes a backstage area (with dressing rooms) for performers to prepare away from the milling audience. The straightforward but unusual plan is inherently adaptable. On this evening the threat of rain prompted the steel cables above the auditorium to be draped in a large blue tarpaulin, providing an atmosphere somewhere between painted sky and camping shelter.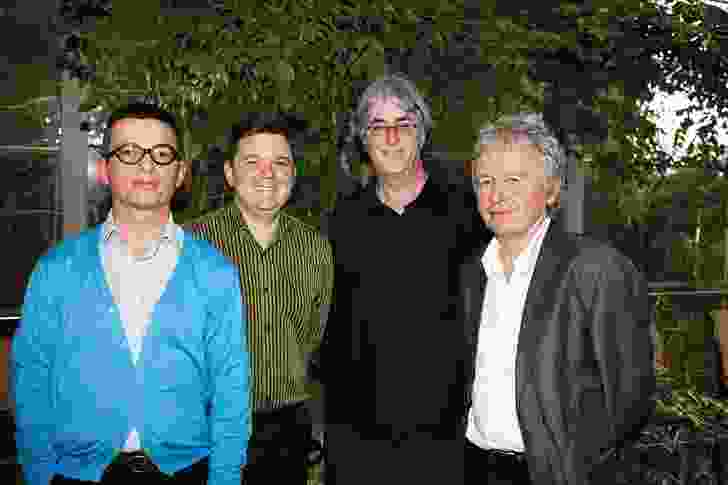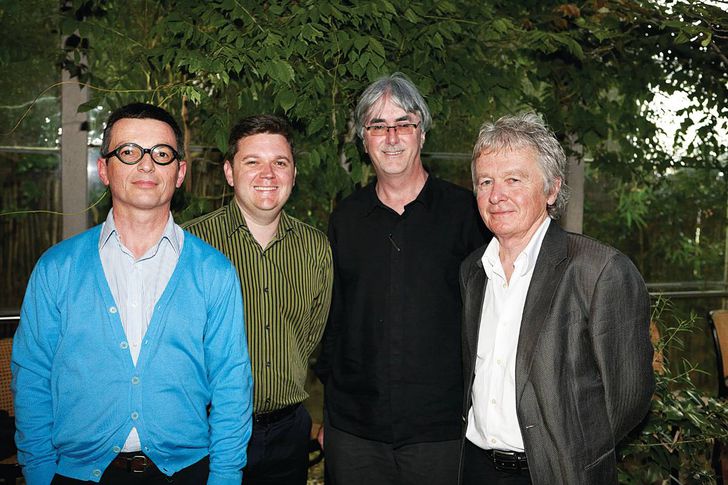 After an introduction by Cameron Bruhn, Mauro Baracco, architect and writer on Boyd, gave an impassioned lecture celebrating the ambiguity of Boyd's prolific simultaneous careers as architect, writer, journalist, public figure and teacher. Mauro spoke in praise of what he termed "con-fusion" – not lack of focus or discipline but a rich combinatory act where the deep knowledge of singularity gives way to another, more sideways type of richness achieved through breadth and lateral thinking. Mauro related this to other ambiguities found in Boyd's work, such as the significance of the landscape in this house and the lightness and softness of its architecture.
The main act – James Jones and Mike Jenkins, architect and client together – spoke warmly and light-heartedly of their Trial Bay House. Talk flowed freely over such topics as how much of the old building to remove, siting and broad landscape, editing and cropping of views, interiority, plan sequence, constructional logistics, full-scale details, client observations, material properties and psychology. Some points that stuck with me were the client's observation of how convenient it is to have a bedroom which can open directly into the kitchen, the practicality of a double mullion providing screened ventilation to the sides of large timber sliding doors, and the fact that the architect drew the whole house at 1:20 by hand before giving it over to documentation. This is a work of love, of working and reworking over found conditions and over time with great care – not in order to obsessively control the outcome but to draw out the richness of both the original house and its site into a new relationship with the clients (who were also the clients of the original). It is significant that the Robin Boyd Award this year went not to a new structure but to a building in the more ambiguous category of "alterations and additions," one in which the continuum of life and change is fully present.
Slightly sweaty in the late-November garden auditorium, we the audience were somewhere between thinking about Walsh Street as a house and experiencing it as a public space; between observing the way this building is put together – always tempted to drift into contemplation during proceedings – and observing those details and constructions simultaneously on show in the slides of Trial Bay; thinking all the while of the qualities of the original Ray Heffernan 1980s house at Trial Bay in relation to both its new incarnation there and the 1950s and current versions of the Walsh Street House – all these things in a great state of con-fusion.
Source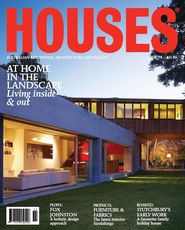 Related topics