Avoiding the daunting formalism or no-touch preciousness often associated with luxury brands, Owen and Vokes's furniture range for Small Australian Projects instead celebrates the humble. It's not surprising, given the practice's portfolio of humane and soulful residential work. Their oeuvre rests happily in the realm of functional simplicity, scaled back to raw elements so that surfaces, light quality and fluid, calming lines take precedence.
"We admire the simplicity and austerity of Shaker furniture," says Paul Owen, co-director of the practice. "Our furniture is not based on it, but we're certainly inspired by it."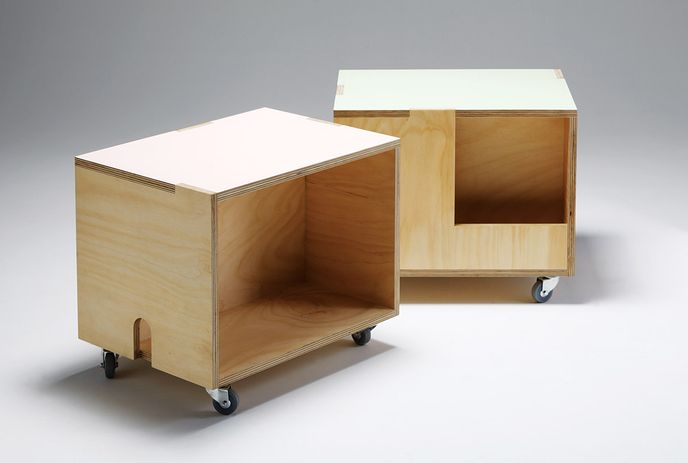 Like Shaker pieces in their day, each piece in the range has its genesis in a basic daily need. This high degree of utility is the essence and appeal of the range. The Camp lounge is an elegant stretcher bed, with chocolate stitched leather replacing army-issue canvas. The leather wraps around a curved side rail of blond blackbutt. When the rail ends meet on folding, the upright legs scroll into a seductive seahorse shape. Designed as a bed or ottoman, the piece can be set up as required – family gatherings come to mind. It supports the Owen and Vokes philosophy of designing homes that don't always cater to large crowds but are instead proportionate to the number of occupants usually there.
The same flexibility applies to the Blob and Trestle tables and to the elegant Stacking table. The latter consists of two dining tables resting together, one on top of the other. Slim tapering legs fuse into one, as do the timber table tops. For larger groups, the top table lifts off and slots into the bottom at right angles or end to end. Cut-out notches allow the jigsaw pieces to click together.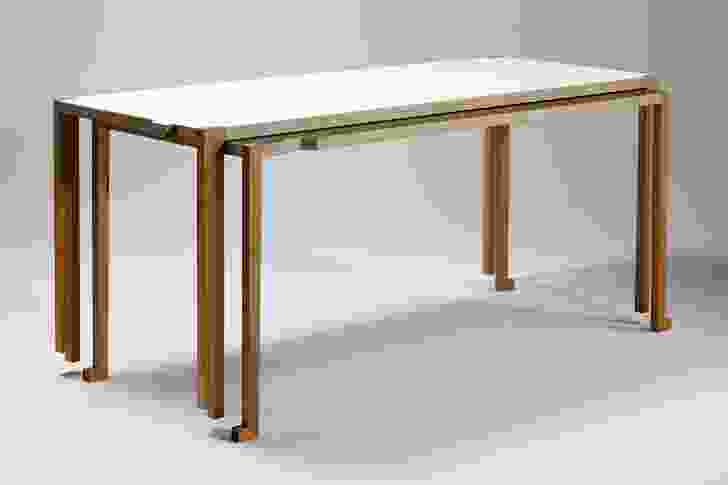 There's an Edwardian element in the practice's celebration of simple design mechanics, and the recognition of their handcrafting. The pieces are solid and will endure for decades – rather like, as Paul notes, "those old desks you see in school halls that have been around since the Victorian period."
While most of the designs are generated from the houses of the practice, the Personal Libraries derive from the office itself. They enable each designer, devoted to books, to harbour a private collection or current favourites in a case next to his or her desk, discrete from the general collection. The plywood cabinet Stuart Vokes designed on castors was also a handy coffee cup and butter paper repository. Stuart developed the idea for his children's rooms at home, stretching the proportions a little and adding a lectern. In a perfect encapsulation of Owen and Vokes style, a Personal Library is one of life's greatest but most simple luxuries.
Source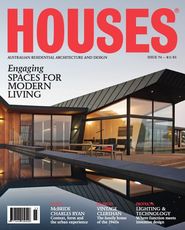 Related topics