Recognizable by their simple lines, oversized proportions and quality fabrics, Paola Lenti's luxury furniture and flooring are built on a strong foundation of textile research and innovation. Formerly a graphic designer, Paola started her eponymous company in 1994 in Meda, Milan. Her visual instincts and her willingness to invest time and money in researching the latest textiles have resulted in high-tech, high quality pieces. She provides the textile designs and develops all dyes and colours from scratch.
Paola also brings in specialist designers to collaborate on her range, including Francesco Rota. Also based in Milan, Francesco is an industrial designer, architect and interior designer who contributes the furniture design for 90 percent of Paola's collection. Working in his own studio in Milan, Francesco visits Paola's studio and factory one day a week to collaborate on new work, including the 2010 collection.
Paola's interest in manufacturing innovative textiles led her to launch a range of outdoor furniture in 2003. Australian supplier Dedece brought Paola's sister and business partner Anna Lenti to Australia last year to launch the extended range here. "We are offering an indoor style for outdoor use, using textiles, more comfortable environments, with mattresses," explains Anna. "In 2003 we started with outdoor furniture and carpet but last year at Milan we presented a complete lifestyle range."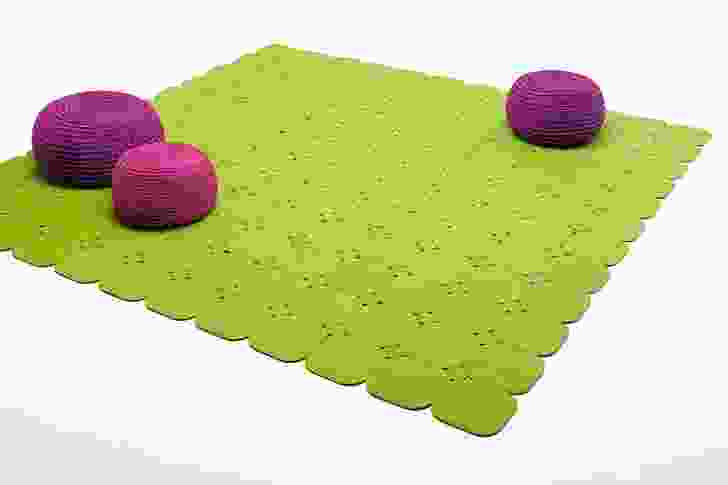 The extended range includes gazebos, sails, screens, braziers and benches, described by the company as expanding the system of modular architecture that started with Cabanne in 2009. In 2010, new furniture pieces include the Mellow and Canvas sofas, both designed by Francesco. Heron stools can also be used as side tables or poufs. Accessories include the Picot pouf, which is crocheted in rope yarn for exteriors, and Himba baskets, woven by hand in the same material. The Joy Collection for children reproduces some of the classic pieces of the Home and Aqua collections, but softer and reduced in size.
All of the fabrics and mattresses have been tested in the rain and the sun, so they can be left outside at all times, in all weathers, even in Australia's harsh outdoor environment. At Milan last year, a new waterproof braid in Filodry yarn was introduced, joining exterior yarns Rope and Aquatech. Meanwhile, high-tech open-work fabrics such as Trellis were used for the Cabanne modules and the backrests of certain sofas, and new fabric Light, which is permeable to air, was used as upholstery on the Mellow sofa.
Paola Lenti furniture offers outdoor furnishings for many different homes. Big suburban or rural properties can host the huge cabana, sofas and other larger pieces, while urban houses and apartments can make the most of backyards and balconies with smaller pieces such as the stools and baskets. "Even in the city there are many ways people find their outdoor environment," says Anna. As part of the Australian launch of Paola's collection in August, Garden Life helped to create a garden oasis upstairs at the dedece showroom, a fitting environment to show this wonderful collection.
Source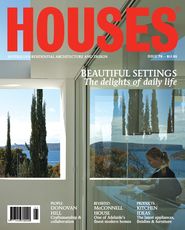 Issue
Houses, February 2011
Related topics