In London, the Australian Institute of Architects 2019 Dulux Study Tour group found a city in constant pursuit of its next achievement. Towers mushroom out of its narrow medieval streets and buildings jostle each other in a race to become the next icon.
"Most of the buildings have a nickname, an identity as something in the city," observed Dulux Study Tour winner Ben Peake. The skyline of the City of London is peppered with buildings that resemble household objects: the Cheesegrater, the Walkie Talkie, the Vase.
"It's almost like, if you don't do that, you're not even on the map," added Carly McMahon.
Alix Smith said, "The urban planning and the speed of the city made me reflect on the development of our Australian cities and in ways that we can slow that or control so that it doesn't just become this explosion. But that's also why London is such an amazing international city and everyone wants to come here."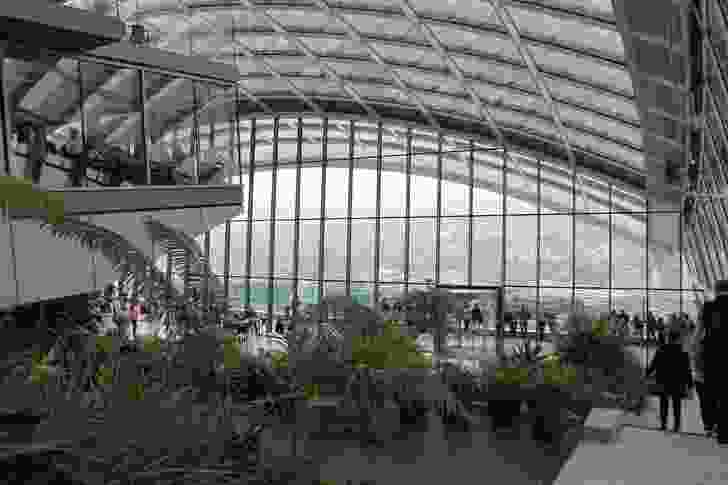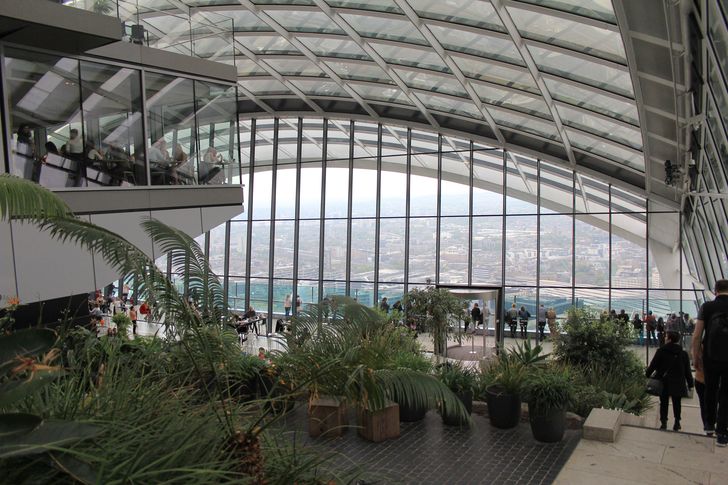 This insatiable pursuit of excellence can be seen across the practices visited on the tour. "All of the practices had a depth of research, curiosity and investigation into at least one thing that really defined them, made them stand out and made their work outstanding," said Jennifer McMaster.
Peter Barber Architects' singular focus on high density but low rise housing has effectively created a body of research through built projects that even the practice itself will refer back to in future projects. Its innovations in housing typologies could have universal applications.
"Peter Barber Architects has given me a lot to think about in regards to housing in Australia," said Ben Peake. "What they were showing us is something that I don't think exists in Sydney and so it's something I'd like to know if it could. The projects are challenging norms and they look like really interesting spaces."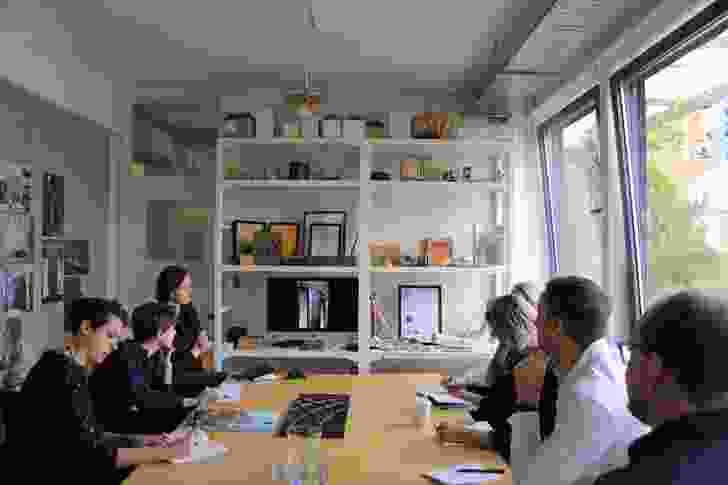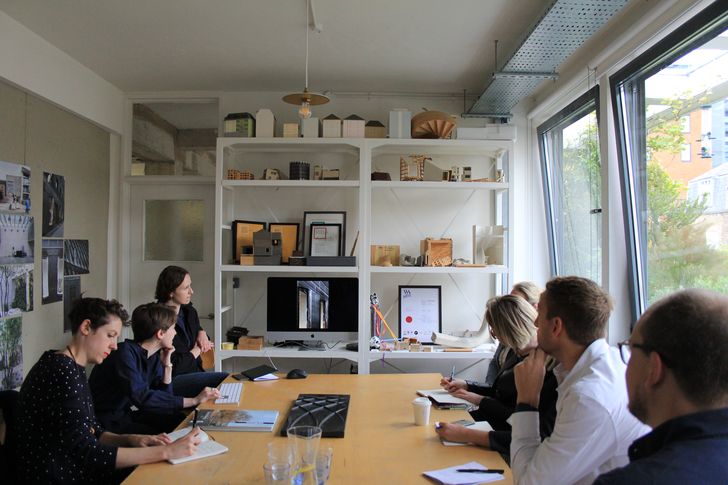 At 6A Architects, Karolina Sznajder and Alex Butterworth told the group that every project starts with a day at the archives. The MK Gallery in Milton Keynes is the result of a deep dive into the history and context of a utopian vision from the 1960s. Even its interior colour scheme is inspired by a furniture catalogue from that era.
Rogers Stirk Harbour and Partners is defined by a high-tech approach to architecture. "As we delve deeper though it becomes clearer the importance the studio places on working with the engineers and manufacturers from the outset to achieve the sharpness of the large-scale projects the studio produces," said Carly McMahon.
AL_A is driven by materials research and innovation. As is Foster and Partners, which has a Materials Research Centre, which partner Thouria Istephan described as "the lolly shop" as well as two research and development departments. With 1,200 employees spread across a "campus" of buildings, the studio's capacity for research is something that not all practices can afford to have.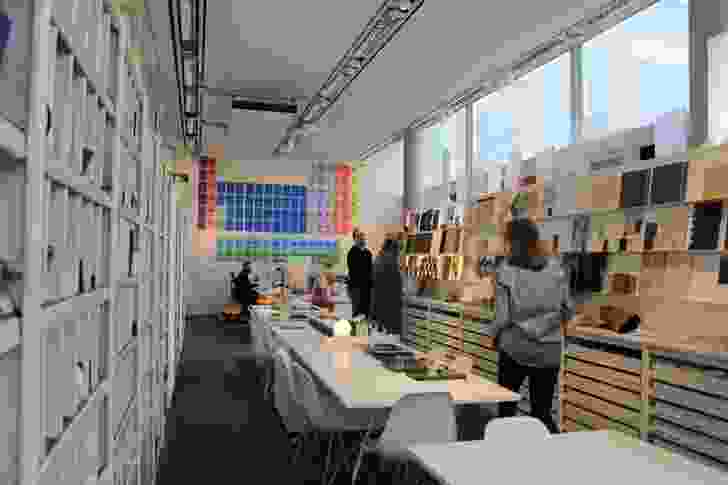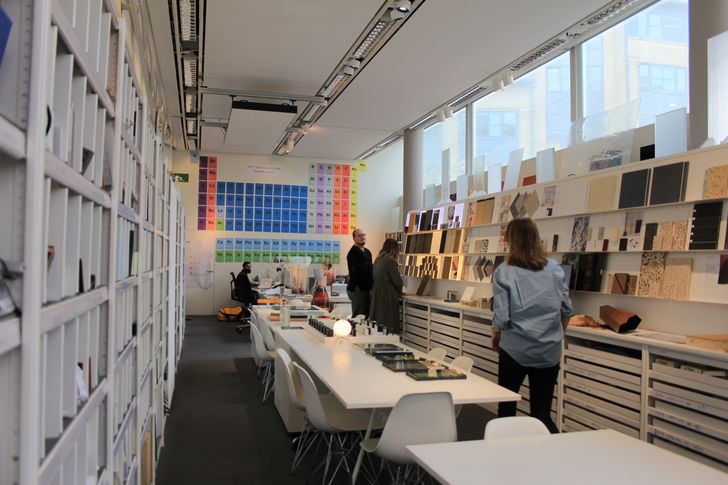 Foster and Partners' research is not necessarily altruistic. As Istephan says, "Whatever research we do goes into the next project and the next." The commercial decision to invest in the research yields payback for the firm, but it also has the unintended benefits for the industry.
"I was quite impressed with this idea of contribution to practice – the way they're investigating materials and taking a position to do that whole heartedly to create a larger chain throughout the industry," said Phillip Nielsen. "What they're doing could eventually trickle down the supply chain for a small studio in Corowa. It almost feels like its giving back to the industry because they are so big and they have the capacity to do that."
The tour also made a stop a Hassell's London studio where head of design technology and innovation Xavier De Kestelier presented its competition entry into NASA's Mars 3D Printed Habitat Challenge. The project is finding new frontiers through depth of research, but uniquely, it utilizes an array of existing technology in a way that has never come together before.
"It's just pure curiosity," said Jennifer McMaster. "Everyone we spoke to about something specific was so enthusiastic and passionate. It really reminded me of the importance of focusing on your passions and curiosity in practice, to let them define you and not get caught up in the day-to-day. That was really inspiring."
Linda Cheng travelled with the 2019 Dulux Study Tour. Follow #2019DuluxStudyTour on social media and the blog.
Related topics