Parks Victoria has shelved a proposal that would have seen an 18-hole golf course within Melbourne's Albert Park more than halved in size to make way for more space.
The proposal formed part of a draft masterplan developed by landscape architects and planners Hansen Partnership, which would have created an "Eastern Woodland" in the park's north-eastern corner by removing the northern half of Albert Park Golf Course.
The new woodland would also have include a lawned "major events area" to better make use of the site's good relative location to public transport. Mac.Robertson Girls' High School, which is surrounded by the golf course and does not have its own outdoor sports spaces, would also have had access to new open spaces had the plan proceeded.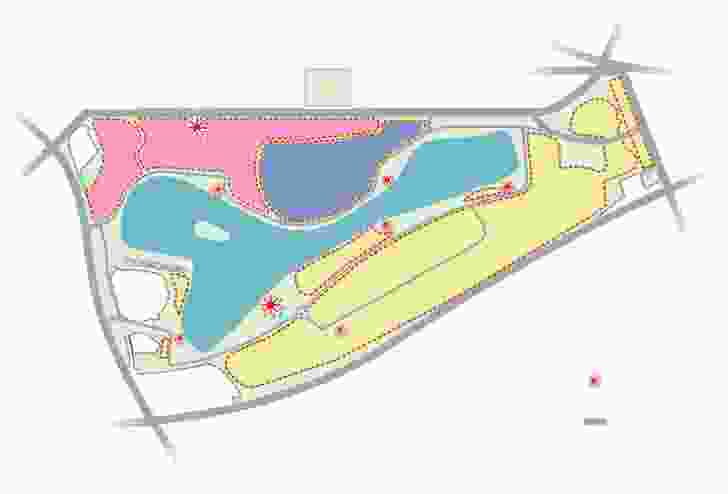 The community engagement period on the plan ended in January, with over 2,000 submissions received revealing "overwhelming" support for the golf course, according to Parks Victoria.
The proposal drew an agitated response from pro-golf groups, including an online petition and the formation of a community action group.
In June 2017 the Victorian state government Department of Health of Human Services and the Department of Environment, Land, Water and Planning jointly issued a discussion paper which noted that Victoria has 374 golf courses, occupying more than 18,570 hectares of land. The paper also noted that Victoria has an oversupply of 18-hole courses, with 70 percent of courses in the state meeting this specification.
The former draft masterplan suggested that a smaller course would be in line with current trends across Australia. "With people increasingly looking to do more in less time, [there has been] a shift towards shorter rounds of golf," it stated.
On Twitter, Albert Park MP Martin Foley said he was "very pleased to have worked with the Albert Park golf community to secure [the] future of [the] 18 holes."
At the time of the draft masterplan's release November 2017, the minister said the plan would "provide a long-term vision to ensure the park continues to meet the needs of Melburnians and visitors."
Darius Oliver, a golf commentator and golf course design consultant, said the result demonstrated that "Golf can, and must continue to, paint a compelling narrative for inclusion within Australia's urban masterplans.
"Recreational golf is great socially, physically and mentally and this country has far too many public golf course battles looming ahead, to have lost this most visible and important stoush."
Related topics