A draft masterplan, released by Parks Victoria as part of a public consultation process, would see an 18-hole golf course within Melbourne's Albert Park more than halved in size to make way for more space usable by the general public.
With development led by landscape architects and planners Hansen Partnership, the masterplan would see an "Eastern Woodland" created in the park's north-eastern corner.
The new parkland would be created by lopping off the northern half of Albert Park Golf Course. New planting would complement existing trees on the green, with a more densely wooded border created where the park meets the busy Queens Road.
The new woodland would also include a lawned "major events area" to better make use of the site's good relative location to public transport. This space would also be usable by Mac.Robertson Girls High School, which is surrounded by the golf course and does not have its own outdoor sports spaces.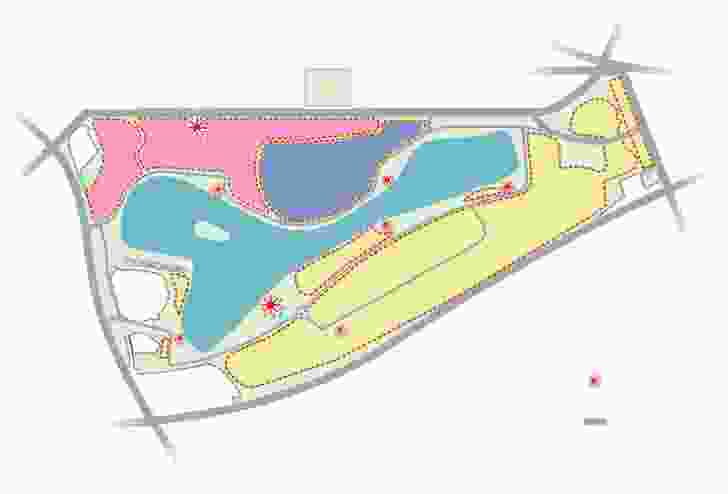 Other features would include picnic and barbeque facilities and a number of walking trails along the edge of Queens Road.
A driving range that sits in the park's west would be moved closer to the golf clubhouse at the southern tip of the green to create a consolidated golf area and free up more space for non-golf use.
In June 2017 the Victorian state government Department of Health of Human Services and the Department of Environment, Land, Water and Planning jointly issued a discussion paper which noted that "golf clubs across Victoria are experiencing financial difficulties and some have merged, closed or relocated in recent years," with "half of metropolitan Melbourne clubs […] experiencing financial stress" in 2012.
Victoria has 374 golf courses, occupying more than 18,570 hectares of land. Around 90 of these are within the Melbourne metropolitan area.
The paper also noted that Victoria has an oversupply of 18-hole courses, with 70 percent of courses in the state meeting this specification. The masterplan itself suggests that a smaller course would be in line with current trends across Australia. "With people increasingly looking to do more in less time, [there has been] a shift towards shorter rounds of golf," it states.
"A reduced course, retaining some of the original fairway layout, could appeal to a broader visitor market."
The conversion of public golf courses has emerged as a relatively achievable way of increasing the size of a city's park estate as the popularity of golf has declined, both in Australia and abroad.
Writing in the American publication Landscape Architecture Magazine (November/December 2011), Peter Harnik and Ryan Donahue of the Centre for City Park Excellence state that at one time golf courses were a financially responsible way of using public land. "The game of golf has never been an efficient use of space (hence the development of miniature golf), but in the past it could be argued that it was still a worthwhile public investment that subsidized a system's other parks through green fees."
"It is the triple combination of moribund rates of participation, high costs and sprawling land use that is putting the squeeze on urban golf courses."
Simon Talbot, Parks Victoria chief operating officer, said, "Parks play an important role in our health and wellbeing, which is why it's important to have a long-term vision for Albert Park that considers the recreational needs of our growing city."
There has been a decidedly negative reaction from pro-golf groups, including one newly-formed community action group which argues that the state government "aims to destroy a golf course where many tens of thousands of local golfers play every year" on its website.
Public comment on the masterplan is being sought until 19 January. Submissions can be made here.
State member for Albert Park Martin Foley said, "This is the perfect opportunity for local residents, members of sporting clubs and park visitors to help shape the future of one of Melbourne's greatest parks. I strongly encourage the community to have a look at the draft master plan and provide their input."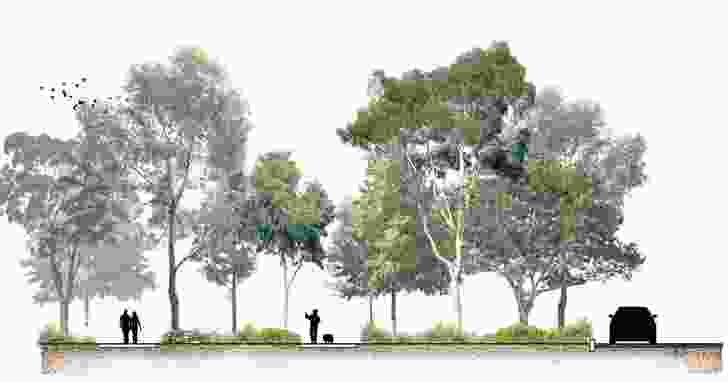 The proposal is not the only one that would see publicly owned golf courses returned to use by the greater public.
The Northern Beaches Council in Sydney's inner north has suggested it could refuse to renew two of three leases currently held by a local golf course, reducing the green in size, and replacing it with much-needed sporting facilities.
In that case, the council argued, the space turned over to golf was disproportionate to the number of people who actually played the sport. The Northern Beaches Council area is home to thirteen golf courses (seven of which are on council land), which cover 453 hectares patronized by more than 10,000 people.
By comparison, in the same area 122 sports fields covering 116.5 hectares serve 50,000 people across 17 sports. Participation at public golf courses has declined by 16 percent over the past ten years, while sports fields are overbooked by more than 800 hours per week.
Related topics