Richard Graham Thorp has been appointed to the Australia Day 2015 Honour List, a former director of architects Mitchell Giurgola & Thorp and latterly FJMT, a Member of the Order of Australia (AM) for significant services to architecture, particularly through the development of major public projects and professional organisations.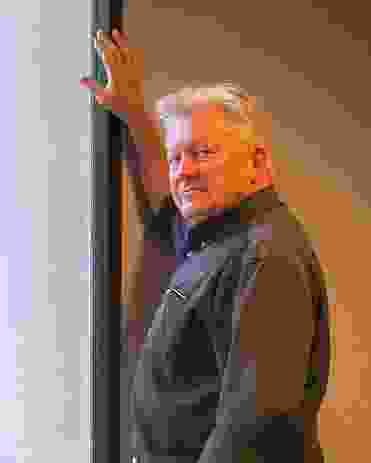 Thorp received his architecture degree from The University of Melbourne in 1967, having already begun working part-time for Daryl Jackson Architects. In 1968, after a stint of full time work for the practice, he headed to Europe and then the USA, where in 1971 he worked for Mitchell/Giurgola Architects in Philadelphia until 1973. From 1974 to 1975 he worked as a Senior Architect for Frank Schlesinger Architects in Washington DC, before returning to Europe in 1976, where he worked for Brown and Dallas Architects in Rome.
Thorp returned to work for Mitchell/Giurgola in its New York office in 1977 and it was here that the Partnership of Mitchell/Giurgola & Thorp (MGT) was formed to enter the international design competition for Australia's New Parliament House in 1979 – a competition that the practice would famously win. Thorp moved to Canberra in 1980 to establish an office as project architect on Parliament House, which opened in May 1988, in celebration of Australia's bicentennial year. He was recognised by the Australian Institute of Architects with a Sir Zelman Cowen Award for Public Architecture in 1989 and an Enduring Architecture Award in 2013.
After the completion of New Parliament House, Thorp moved to Sydney where he established the second Australian office of MGT and remained a partner for the next fourteen years. When Romaldo Giurgola retired, Thorp established Francis-Jones Morehen Thorp (FJMT) and has presided over a number projects, particularly in the education sector, including the Science Precinct Building for the University of New South Wales, Creative Industries Building for Queensland University of Technology, Chancellery Building at Edith Cowan University in Perth and Australia International School in Singapore.
In addition to the New Parliament House, his major public projects also include Max Webber Library in Blacktown, The Concourse (Chatswood Civic Place), including Chatswood Library and Chatswood Theatre and Concert Hall, as well as the additions to Auckland Art Gallery, which was the winner of the Jørn Utzon Award for international architecture at the 2012 National Architecture Awards, the 2012 NZIA Architecture Medal, and World Building of the Year at the 2013 World Architecture Festival.
Thorp retired from active practice in 2009 but remains a consultant to his firm. He continues to serve on boards of professional bodies, as President of the New South Wales Architects Registration Board and the Architects Accreditation Council of Australia. He is a member of the NSW Planning Assessment Commission, New Parliament House Expert Advisory Committee and a Life Fellow of the Australian Institute of Architects.