Last year on International Women's Day my social media feeds were awash with celebrations of women in architecture. Instagram, in particular, overflowed with images of events across Australia and around the world, and with profiles posted by architectural practices of some of the many women working with them. I expect tomorrow we'll see an even bigger effort.
This was noticeably different to previous years – and a sharp contrast to the mood in 2011 when we started the research project that led to Parlour. Then we mostly got two reactions – "Why are you looking at women in architecture? That's a bit last century" and "Thank god someone's looking at this! I had been wondering if it was just me?"
That research sought to map women's participation in the profession and to understand why women are under-represented, particularly at senior levels. It studied how gendered behaviour patterns are reproduced and reconfigured within architectural work places. It identified actual and perceived barriers to women architects' progression and identified strategies for change.
In 2014 Naomi Stead edited the Architecture Australia dossier on gender equity, based on our project and with contributions from the team. "The research is in," declared Naomi, and indeed it was. Our work – both quantitative and qualitative – provided clear and unequivocal evidence of a substantial gender disparity in Australian architecture. The following year Parlour, the website for the research project, became Parlour Inc., a non-profit advocacy organisation dedicated to improving equity within the profession. The profession and discipline rallied behind us – our ongoing work is is entirely supported by sponsorship and donations from Parlour Partners and Parlour Friends.
So what has happened in the intervening years, what still needs to be done, and who will do it?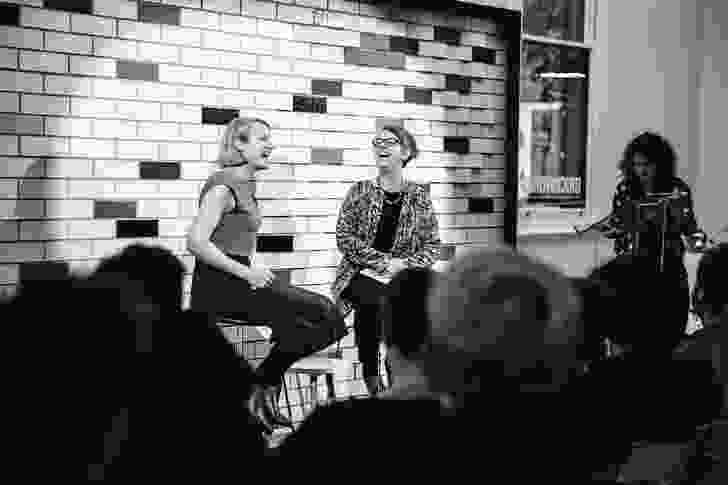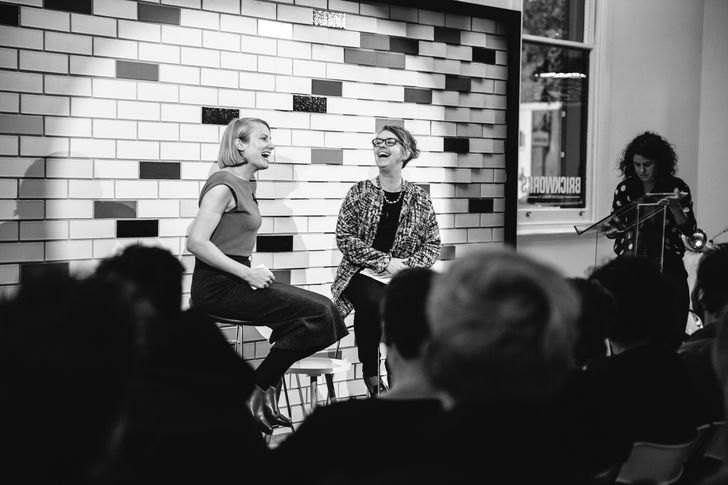 Progress
The good news is that many people and practices listened. We now rarely have to explain that there is a problem, and instead can focus on strategies and tactics for change. We have a three-pronged approach that frames everything we do. We produce rigorous research and analysis, we provide tools to productively address the issues, and we make space for other voices – Parlour is a "space to speak." This means we are never just doom and gloom. The statistics are sobering, and we are not shy to identify issues – for example, we have been vocal and public in declaring all-male panels unacceptable – but we also work towards solutions. To counter the "manel," we established Marion's List, so that we need never again we told, "we asked a woman, but she was unavailable."
Parlour is no longer a lone voice. There are groups of women organizing all over Australia. Many practices (but by no means all) are actively working to ensure they have fair and inclusive cultures and to develop policies and procedures. The Australian Institute of Architects has a Gender Equity Policy and a national committee charged with delivering on it. We are also part of an ever-growing network of organisations, big and small, across the globe. We have been invited to present Parlour's work widely in Australia, and all over the world – in Auckland, Wellington, Istanbul, Stockholm, London, Los Angeles and San Francisco. We regularly field enquiries from even more places asking what we do and how we got started.
Things appear to be improving on the ground. Our research, resources and projects have been enthusiastically embraced. New statistical analysis by Dr Gill Matthewson shows an improvement in the participation of women. The number of women registering as architects has skyrocketed. Between 2012 and 2014, there was a 16 percent increase in the number of women on the registers. (In the same period, the number of men increased by 4%.) Gill's soon-to-be released analysis of the 2016 Census shows that women have increased their numbers from 11 percent between 2011 and 2016 – from 20 percent to 31 percent.
But all is not all rosy just yet. Yes, the statistics have improved. Yes, there is an appetite for change, but there is still a long way to go.
#MeToo
In 2014 Karen Burns wrote the prescient essay "The Elephant in Our Parlour," arguing that sexism in the profession needs to be addressed head on. Now, as #MeToo reverberates through many fields, the question "what about architecture" is being asked by many. As Anna Winston points out in an essay on Dezeen, architecture, with its focus on individual genius is also a place where we see the "condoning of otherwise unacceptable behaviour in the name of genius or talent." We hear whispers of stories, but architecture is still to confront the presence of sexual misconduct head on. As Cathleen McGuigan, editor of Architectural Record, argues, "architecture shouldn't wait for more women to come forward to have its own #MeToo moment. It should start right now." And, as Gill Matthewson points out, the most egregious examples of are part of a larger endemic culture of power games that push women out of architecture. She writes: "We ask everyone to be on guard for the small and large occasions where comments and actions are used to diminish or belittle someone … From 'little jokes' to physical assault, all stem from the same source. It is well past time for this to be exposed for the destructive force that it is."
Gender does not walk alone
One of the effects of making space to talk about the impact of gender is that it has also made a space for people to ask about, and reflect on, other mechanisms through which people are included or excluded within architecture, supported and promoted or diminished. What about race, cultural diversity, sexuality and class? What about gender fluidity and gender identities beyond the binary? What about mental health? How do these things impact on careers for good or ill? How do they intersect with what we know about gender? There is very little research to guide the way in Australian architecture. We are making a small start with data from the 2016 Census – to be released shortly – but we also welcome personal reflection and speculative essays. In this, Parlour can be put to use as a platform for discussion, which might then spark research projects by others.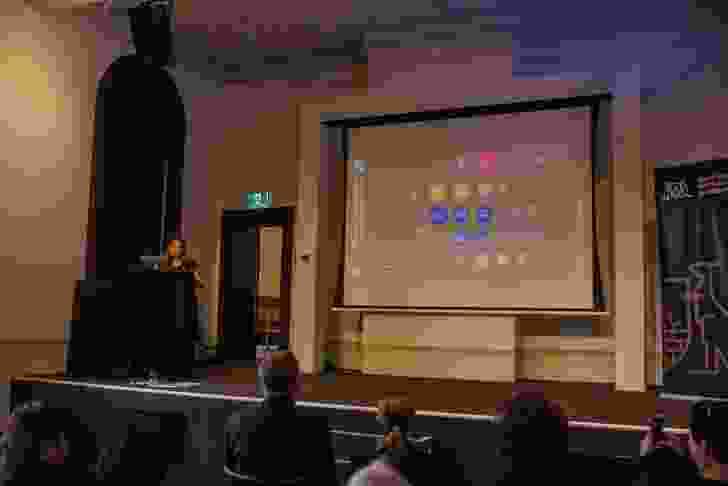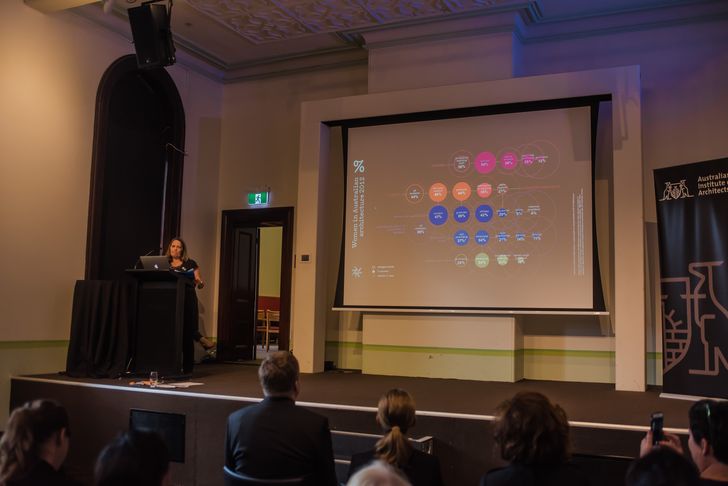 What next? What can you do? How can we help?
At Parlour we have many plans. Many things we want to tackle, and initiatives to develop. One of the most frequently raised is the desire for a mentoring network, which we will look into later this year. But I want to return to the idea of Parlour as making "spaces to speak," informed by rigorous research, and providing tools that we can all put to use to build a more equitable profession.
Know the data
Hard data and careful statistical analysis is a highly effective tool for advocacy, and is very useful for challenging myth and anecdote.
Numbers in a Nutshell makes Gill Matthewson's data analysis available to all. (And watch out for the new Census report)
Help improve your workplace
The Parlour Guides to Equitable Practice are a great place to start. Covering 11 topics, they are written for both employees and employers. Spread the word in your office.
Make yourself visible / help make others visible
We need many different people participating in architecture's public and professional cultures. Marion's List, our online register of women in the built environment, is here to help, but it only works if you use it!
If you identify as a woman involved in the built environment, add your profile (please don't be shy!). Encourage friends and colleagues to do the same.
If you are organising an event, or jury, or teaching, refer to the incredible array of women already present on Marion's List.
Share your stories and knowledge
Personal stories are a very powerful way to help build a more complex picture of our profession, and to share knowledge that can help those who come after you.
Guest host Parlour Instagram for a week or write a Letter to My Younger Self
Build your professional networks and support others
Come along to the Parlour Seasonal Salons.
Expand our histories
Adding more women to Wikipedia is a great place to start. WikiD is an international collaboration to increase the presence of women in architecture, design and the built environment on Wikipedia. We've written guides to help – and have an edit-a-thon coming up in Melbourne on Thursday night!
Put equity, diversity and inclusion at the centre of discussions about the future of our profession.
Stand up for others
Don't tolerate sexist behaviour – bystanders have important roles to play in stopping discriminatory behaviour.
Support Parlour!
We are working hard, but it takes time and money. We welcome donations from Parlour Friends – from $10 to $5,000, we appreciate every dollar, and its tax deductible! And we are always looking for new Parlour Partners to add to the great groups we already work with. Get in touch if you'd like to know more.
Every day is International Women's Day at Parlour!
Related topics