The NSW government has confirmed plans to expand the scope of the proposed Parramatta Light Rail line to include an eastern route terminating at Sydney Olympic Park.
"Our preferred nine kilometre route will connect with Stage 1 of the project north of the Parramatta River through the suburbs of Ermington, Melrose Park, Wentworth Point and on to Sydney Olympic Park," said NSW premier Gladys Berejiklian in a statement.
Transport and infrastructure minister Andrew Constance said, "We know it will provide a direct, frequent and reliable public transport connection for these areas and connects the new Western Sydney University campus at Sydney Olympic Park with its three campuses serviced by Stage 1."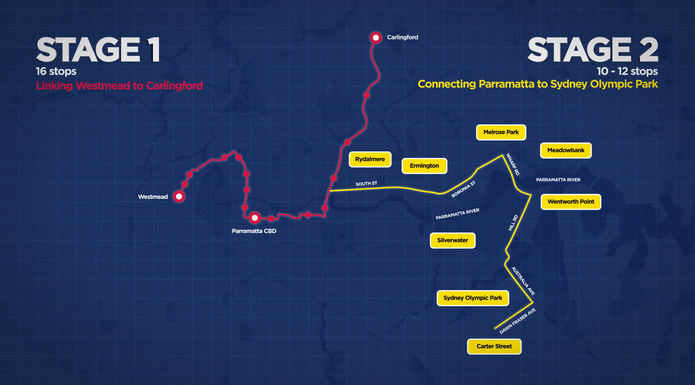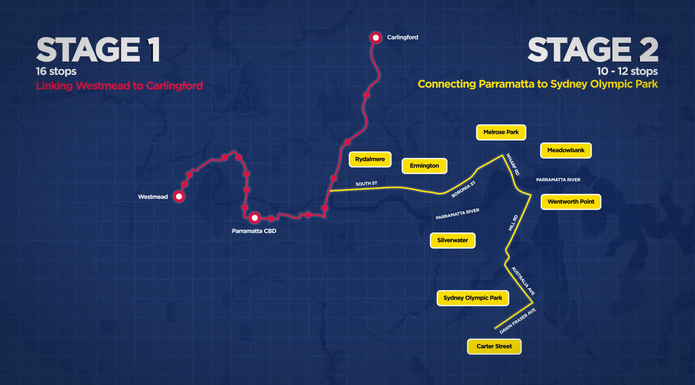 The government will produce a business case for the project by the end of the year.
The first stage of the light rail line involves connecting the Parramatta CBD to suburbs in the northeast and west, in part through the conversion of the T6 Carlingford heavy rail line.
An Environmental Impact Statement for stage one is on exhibition until 23 October, with expressions of interest sought for the design, construction and operation of the network.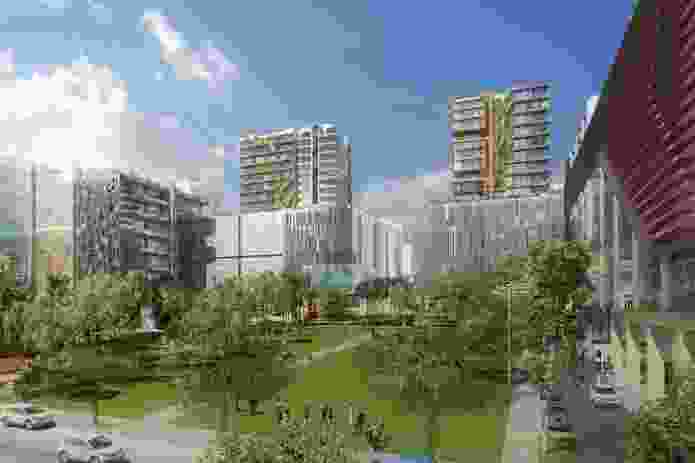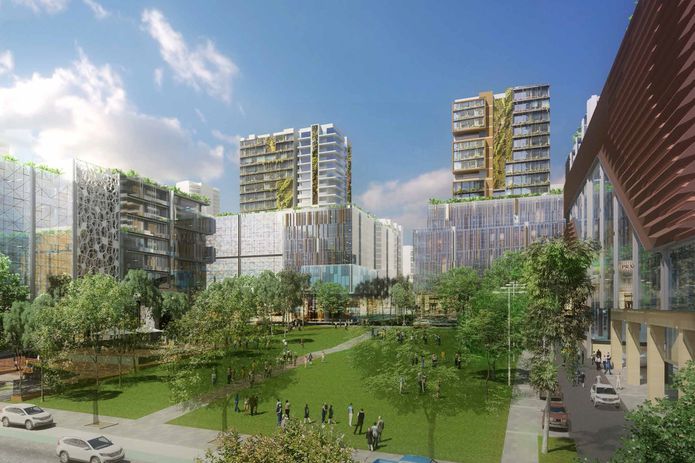 The light rail is expected to revitalize its surrounding areas. The suburb of Olympic Park is subject to a masterplan, updated in 2016, that will see the number of homes in the area increase from approximately 800 to more than 10,000.
The masterplan aims to increase the proportion of non-car trips made by workers in the precinct by 40 percent – a target that rested entirely on the provision of a light rail connection with Parramatta.
The government is also proceeding with plans to rezone areas around the preferred route as part of a push for higher-density, transit-oriented development. Most recently, it announced that the suburb of Telopea would be rezoned for building heights of up to 70 metres in anticipation of the light rail station.
Related topics