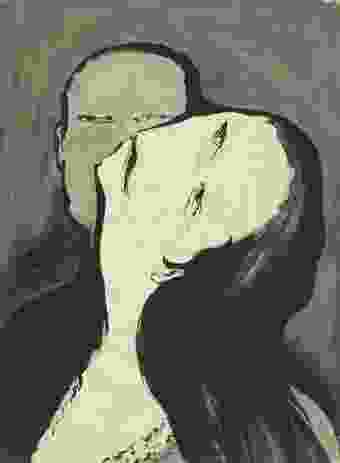 Tarrawarra Museum of Art is now playing host to an exhibition of works by Australian artist Patricia Piccinini and late Australian painter Joy Hester. Through love … , which opened on 24 November, pairs the contemporary Piccinini with the modernist "Heide circle" painter Hester through the presentation of more than fifty works selected from the artists' respective oeuvres.
Through love … , which juxtaposes drawings, sculptures, video works and photography by Piccinini with ink and paper drawings by Hester, explores the entangled complexities of love and intimacy in all its forms – from romantic love between humans, to maternal devotion between humans and non-humans, to the possibilities of bonding between seemingly inanimate objects.
Tarrawarra Museum of Art director and exhibition curator Victoria Lynn said the conceptual pairing of the two artists evolved from Piccinini's interest in Hester as an early influence in her work.
"Each artist shares an interest in the intermingled or blended figure [as well as an] emotional intensity, so we deliberately chose works [for the exhibition] that look at the pairing and coupling of entities," said Lynn.
"[Through love … ] is about the complexity of intimate relationships – how does one love the other, or something that's very different from yourself?"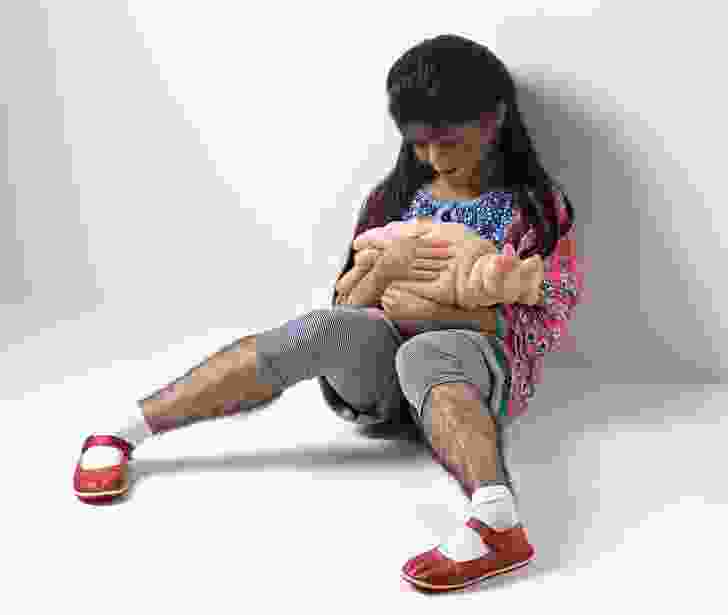 Piccinini, who is known for her large-scale, hyperrealistic sculptures of hybrid human-animal forms, says her work aims to explore the spectrum of relationships "between us and other animals…the environment…and technology," as well as the increasingly fluid boundaries between what we define as "the natural" and "the artificial."
Many of the Melbourne-based artist's most well-known pieces are featured in the show, including The Young Family (2002) depicting a mother-creature with offspring; Doubting Thomas (2008) showing a young boy in a curious encounter with an alien-like creature; and Kindred (2017), where an ape-like creature cradles a human-like baby to her bosom.
The exhibition also features a new piece by Piccinini, commissioned by the museum, that occupies its own space at the apex of the main hall. Sanctuary (2018) comprises a sculpture, a wall print, and a graphite-on-paper drawing that the curators say explore themes of intimacy, ageing, sexuality and changing environments, through the plight of the endangered bonobo ape.
The selection of Hester's works on display include her well-known Love 1949, and Lovers 1955-56 series that depict couples blending ambiguously in intimate embrace, in addition to pieces on loan from the National Gallery of Australia, National Gallery of Victoria, Heide Museum of Modern Art and various private collections.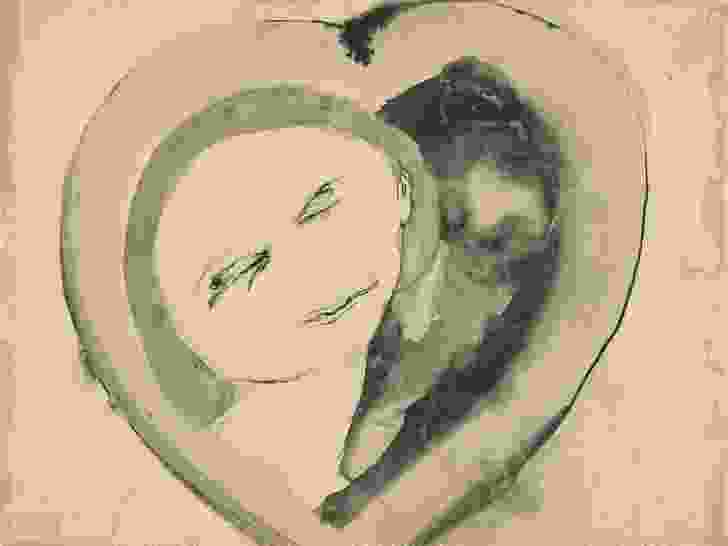 Piccinini's iconic hot air balloon sculpture Skywhale, originally created for the Centenary of Canberra in 2013, took flight over the Yarra Valley to mark the launch of the show.
"I was very interested in looking at the female perspective on love and emotional intensity, as well as the concept of care. [The idea of] maternal care is hardly ever expressed in art, but it's right through this exhibition, and Skywhale is a big mother figure," said Lynn.
A program of public events, including a keynote lecture by Piccinini and an after-hours guided tour of the exhibition will further complement the show.
Through love … runs to 11 March 2019. For more info go here.