The world of work is changing, and this change is sometimes difficult to parse or predict. The architects and designers of workplaces in 2019 are given the tricky task of fostering innovation at a moment where the future of labour is uncertain. Paulette Christophersen, of Copenhagen-based practice PLH Arkitekter, is a designer who thoughtfully responds to this challenge. Across a 20-year career in Denmark, Christophersen has produced workplaces that fuse a focus on the human practicalities of office life with a Scandinavian ethos around design and sustainability. Ahead of an appearance at the 2019 Work Place/Work Life conference, which takes place in Sydney on 28 August, ArchitectureAU associate editor Patrick Hunn asked Christophersen how architects can design successful workplaces at a time when the future identity of the workplace is uncertain.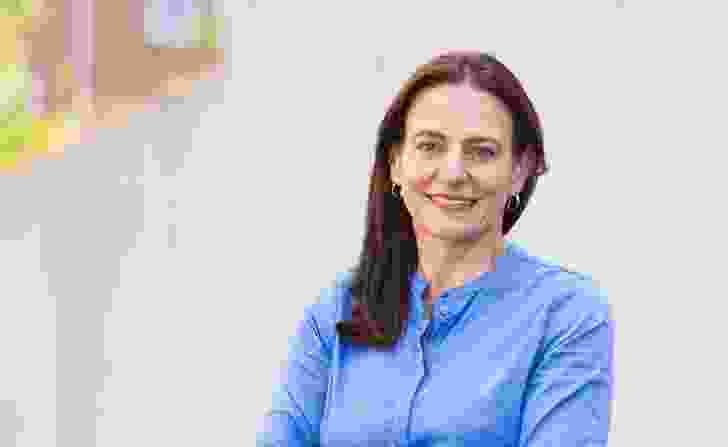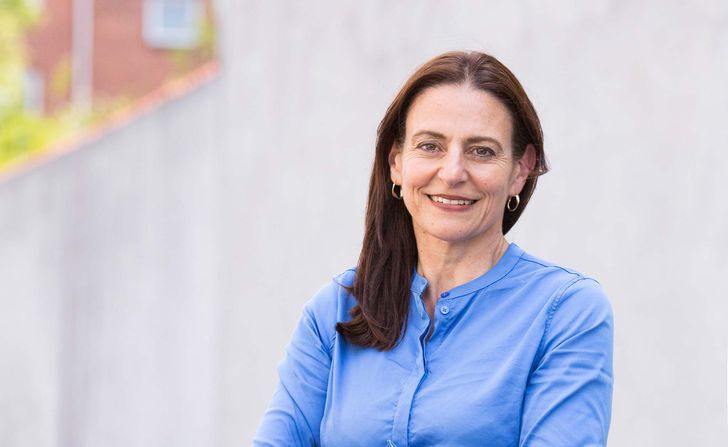 PH: To what extent is it your role, as a designer of workplaces, to shape the way we work in them?
PC: When an organization engages professional advisors, the outcome clearly needs to be greater than if they had it done it themselves.
Through design, we can influence people and organizations on so many levels. We can shape a culture, create new relationships between people, make them happier, change the perception of the organization (internally and externally), and make work processes more efficient. In a pre- and post-occupancy study of a major headquarters we designed, users stated that they noticed that people speak to each other in a nicer tone and dress better in the new office. Similarly, a post-occupancy questionnaire from one of our innovation centres revealed, "More organisations want to collaborate with us on projects as they see we are serious about innovation."
My role is to think holistically and creatively, and at the same time integrate all the technical and practical considerations that make the physical framework ideal for people at work. I like to take the brief and client's aspirations and then take a helicopter view to consider which design concepts and decisions are going to have the greatest impact in the defined and future context. That means, that there needs to be focus on what generally makes humans comfortable and inspired in space, and overlaid with a rich diversity and choice of spaces to undertake the anticipated activities, whilst creating relationships with the outside world.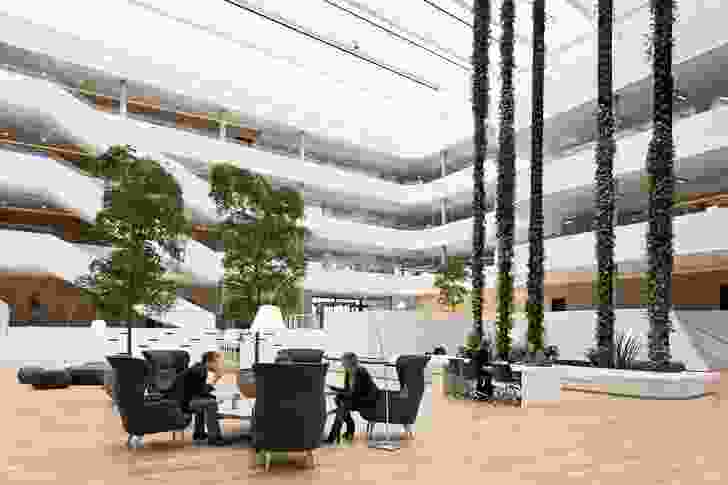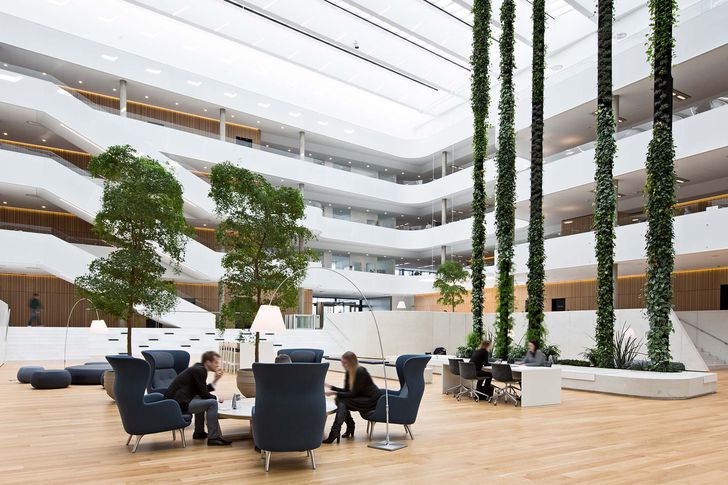 PH: How do you measure success in workplace design?
PC: As designers, you cannot be there to explain to a building's users each day what the underlying ideas and thoughts have been – it has to stand alone. Just like a good art exhibition that moves you and engages you, without having to read all the narrative about the works.
A workplace design project first starts when people move in and you hear the reactions – both the immediate responses and hear how things are working after several months, and how visitors are responding to the new spaces. Generally, if the feedback is along the lines of "we love it… it's a great place…our management are thrilled with the result", then you know the big ideas are in place.
However, it is necessary to evaluate projects in detail and in everyday use, and do some form of post and pre-move evaluation, in the form of surveys and interviews. Data is critical for understanding both perceptions and reality around the success of an interior, and you should never be afraid of negative feedback. It often leads to simple fine-tuning (of both the design and organizational factors) and provides invaluable inspiration and new thinking on future projects.
A user survey of our global HQ for [logistics and transport company] DSV showed that the new workplace created a higher brand value - the feeling of "One company - one DSV" increased to 92 percent (from seven percent before the move). In addition, the employee satisfaction with the workplace design, work environment and the motivating effect increased to 89 percent (from 64 percent before the move). On another project – our Aller Media HQ - a PhD dissertation, prepared by Rune Thorbjørn Clausen, concluded that the building acted as an architectural "opportunity space", where employees experience increased knowledge sharing and productivity as well as strengthened working relationships.
Another important measure of success for me is when the architecture and interior design are integrated into a unified experience, where light, spatial volumes, atmosphere, acoustic and visual variation, materiality and form have all been considered. It is not always possible to impact on the building's architecture, but it should be evaluated and responded to in a purposeful way in the workplace design. In my experience, this leads to a longer lasting and more sustainable workplace over time.
Lastly, for me personally, one of the greatest signs of success is repeat business - when a client returns and you build up a relationship over several years, and develop new ideas as the organization develops. This requires great commitment where as a designer you need to keep informed about the context and challenges from the world your client operates in, and can advise on where workplace changes are needed and contribute creative solutions to strategic issues.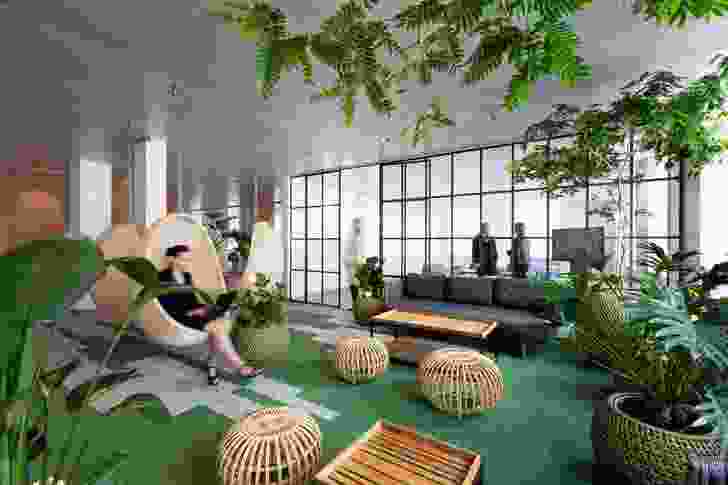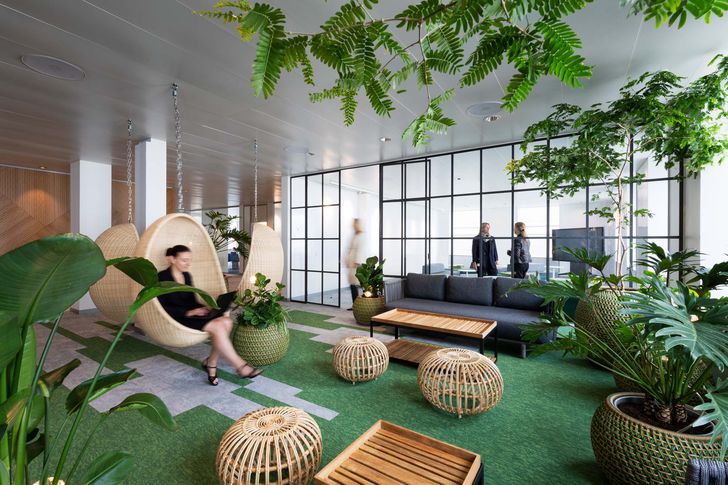 PH: While the way we work is rapidly changing, it's hard to know exactly how offices will be used in the future. How do you design a workplace without knowing precisely how it will be used in the future?
PC: By focusing on human needs and giving autonomy to users to decide how and where they work, and providing the opportunity to invite collaboration partners and other functions into the office will allow for many new office models in the future. I see it as an ecosystem for work, where outside influences and personal preferences shape how you use the framework, but the framework itself should be robust enough to accommodate all that exciting change.
It is critical to challenge the client's brief and encourage them to broaden their horizon when defining their vision for a workplace project. Traditional real estate boundaries are breaking down and, therefore, both investors, landlords and tenants have to consider alternative scenarios that are flexible, sustainable and financially viable.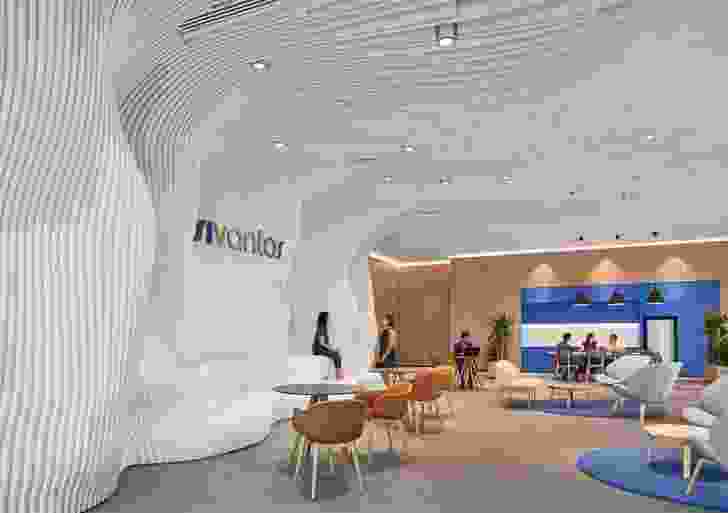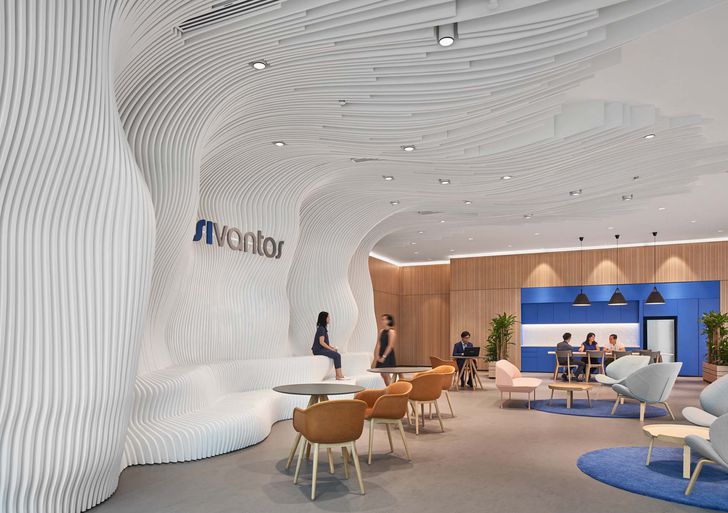 PH: From your perspective, is the flux in workplace use an opportunity or something to be cautious of?
PC: If something is in a state of flux, it is constantly changing, and in some ways, that has always been the case for our workplaces. However, the impact of technology and globalization has made the speed of change so fast that we are struggling to keep up – this applies to both our work processes and the physical workplace, and in a broader sense, the core business of many organizations.
Some of the professions and jobs undertaken in the near future do not exist today, so how can we design workplaces and office buildings that will last and adapt to this? I touch on this area in my keynote address, as I feel that we should not just adapt to change, but be inspired by it.
During this inspiration process, we must not forget the principles of quality architecture and good design founded on the human scale, senses and inter-relationships. It is very easy to implement quick gimmicks and copy what other organizations are doing, but what does your organisational DNA tell you? What type of workplace do you want to be known for?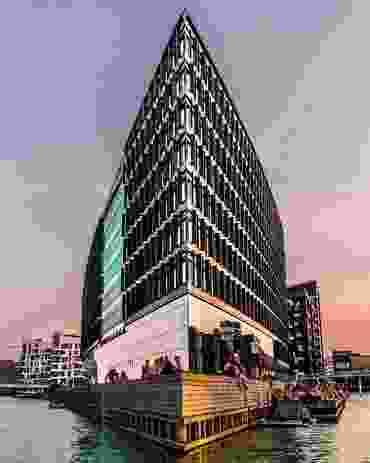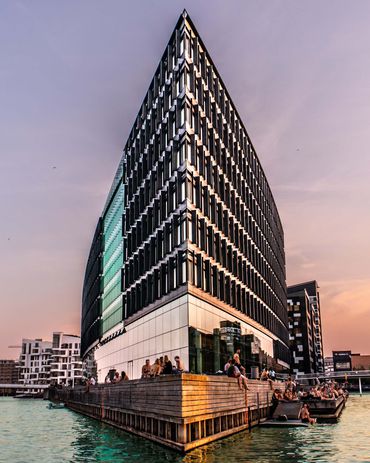 PH: Workplaces often have little to offer the public realm outside of, say, a cafe on the ground floor. Can architects do more with an office block to enliven public space?
PC: This is one of the main topics I'll cover in my keynote [at the Work Place/Work Life conference] and something that I think is very exciting for the future of office design.
In Copenhagen, the City Architect strongly enforces the requirement for inviting, active and transparent building perimeters at street level. At PLH we are developing this idea further with a focus on social sustainability and designing ways for an office building to open up to the city and neighbours, as well as for employees, family and friends. We are thinking about work and life facilities in a more fluid way, and where an office building can be in use 24/7, rather than 9-to-5. This is a more sustainable approach, which also brings new business opportunities. [Corporate social responsibility] can be integrated into the building, where social entrepreneurs can be involved with some of the services and facilities, and where employees can contribute in a rewarding way. It is particularly important for the younger workforce that has a different definition of the private and public domain, and it is important for employers to have engaged and productive employees, even if it is for shorter employment periods than in the past.
Paulette Christophersen will appear at the 2019 Work Place/Work Life conference at the Eternity Playhouse in Sydney on 28 August. For more information, go here.
Related topics