A forum about the future of design in education, the Old School/New School speaker series will bring together an international line-up of speakers from the worlds of architecture and education to discuss what the schools and universities of tomorrow will look like on 18 October in Sydney.
Keynote speakers include Ilze and Heinrich Wolff (Wolff Architects, Cape Town,) Wang Weijen (University of Hong Kong), Elizabeth Hartnell-Young (Melbourne Graduate School of Education) and Morten Schmidt (Schmidt Hammer Lassen Architects, Aarhus).
The forum will also see local architects and educators, examining both the architectural and pedagogical thinking behind the design and function of educational buildings in Australia, presenting four case studies, including a World Architecture Festival Award-winning future project and NSW's first vertical public school.
Arthur Phillip High School and Parramatta Public School by Grimshaw and BVN
The proposed Arthur Phillip High School and Parramatta Public School will cater for up to 2,000 secondary and 1,000 primary students in western Sydney. The 14-storey high school building will be the first high-rise public school in NSW. It will comprise a series of two storey stacked volumes housing six "home bases" for up to 330 students each. The four-storey primary school building will be a curvilinear design hugging an outdoor learning area and playground. Grimshaw's Andrew Cortese will be presenting the project. For more on the project, go here.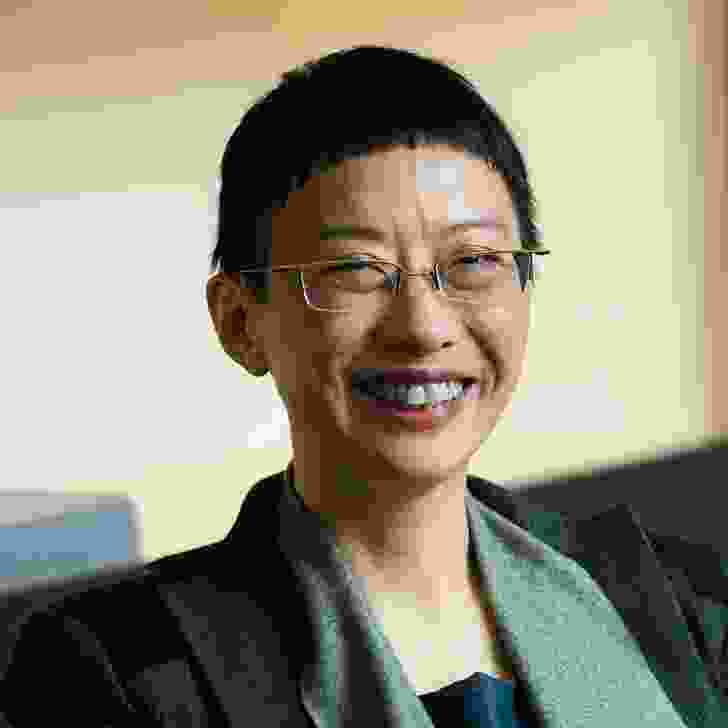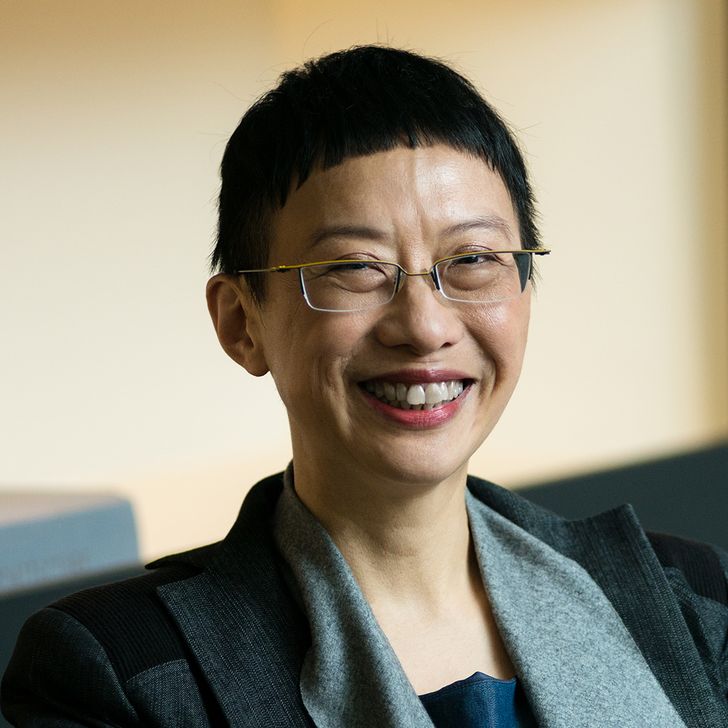 South Melbourne Primary School by Hayball
At the 2016 World Architecture Festival (WAF) in Berlin, the proposed South Melbourne Primary School by Hayball was named Future Project of the Year.
The $40-million, five-storey school is the first among a new model of "vertical schools" proposed around Australia. South Melbourne Primary School will be Victoria's first vertical school, to be located in the Montague precinct of Australia's largest urban renewal area, Fishermans Bend.
Richard Leonard, director of Hayball, who presented the project to the WAF jury in 2016 said, "The project is both innovative and enthralling. One of the things we're proudest of is the combination of a learning hub with a community centre for the local residents to enjoy, which embraces the connection between learning and recreation, students and neighbours."
The project will be presented by architect Ann Lau of Hayball, who has worked on the school in addition to several other significant education projects including the Carey Baptist Grammar School Centre for Learning and Innovation and the redevelopment of La Trobe University's eastern campus.
For more information on South Melbourne Primary School, go here.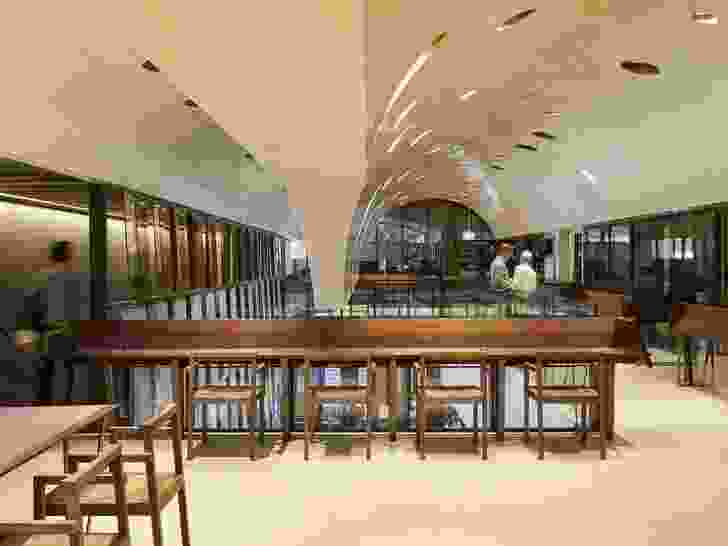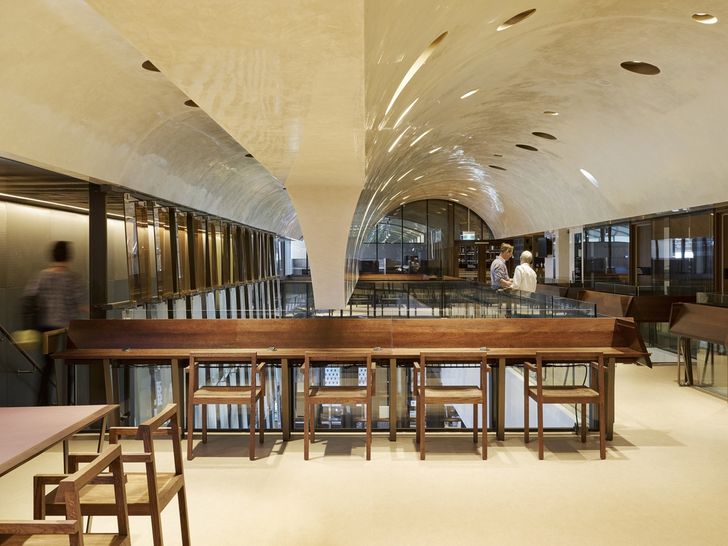 Forgan Smith Building refurbishment by BVN
The Forgan Smith Building at the University of Queensland was re-imagined to suit the contemporary needs of the TC Beirne School of Law and Walter Harrison Law Library when it was refurbished by BVN earlier this year.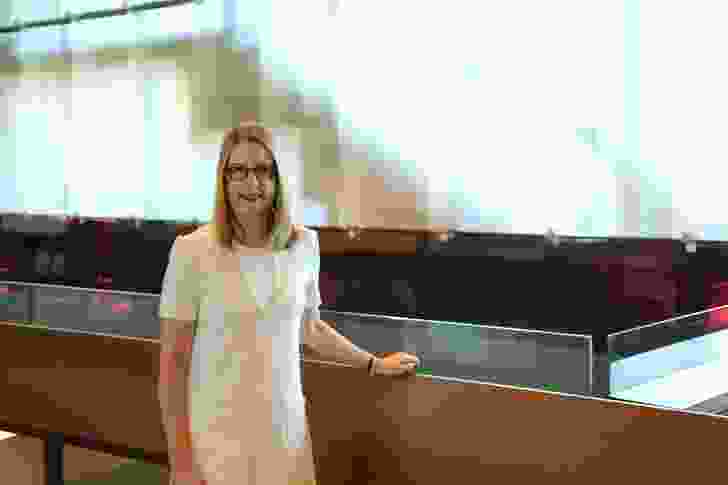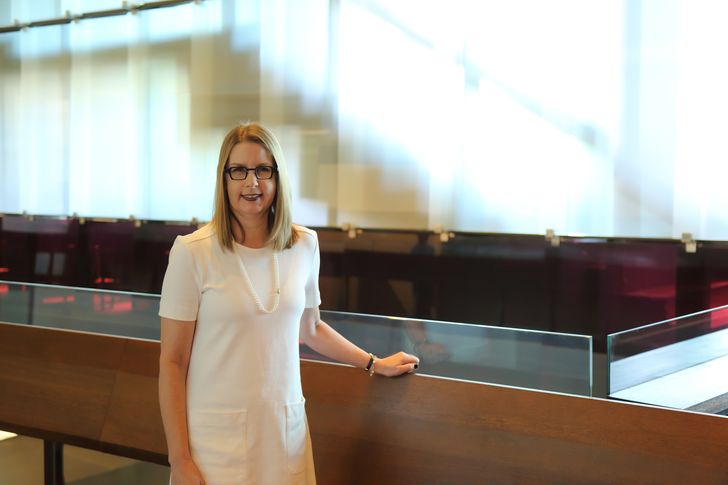 The adaptive re-use strategy transformed the restrictive central corridor and cellular room layout through the strategic demolition and addition of new parts that support contemporary teaching and learning environments.
The school's vision – "to be inspirational, inquiring and international" – has underpinned this new approach, with the resultant identity characterized by the weaving of the historic building with contemporary interiors.
Professor Sarah Derrington, academic dean, head of the TC Beirne School of Law and practising barrister, will present the case study.
For more information on the project, go here.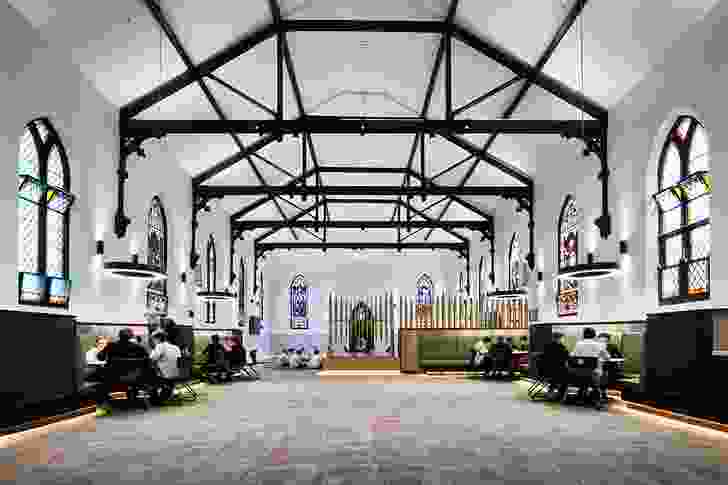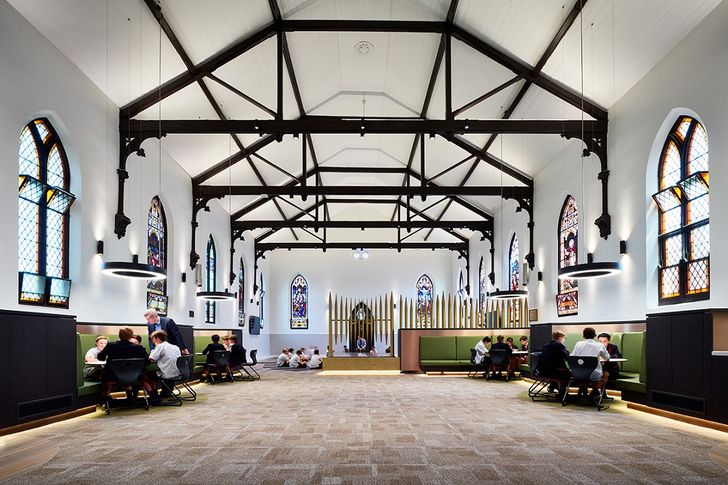 Brighton Grammar Wellbeing Centre by Clarke Hopkins Clarke
When principal (and Old School/New School presenter) Ross Featherston designated wellbeing as one of the school's key strategic priorities, it was clear that a physical space was required to support the new priority.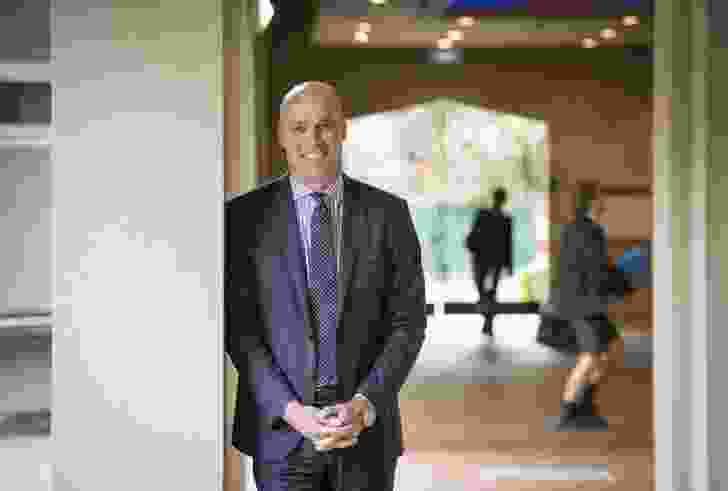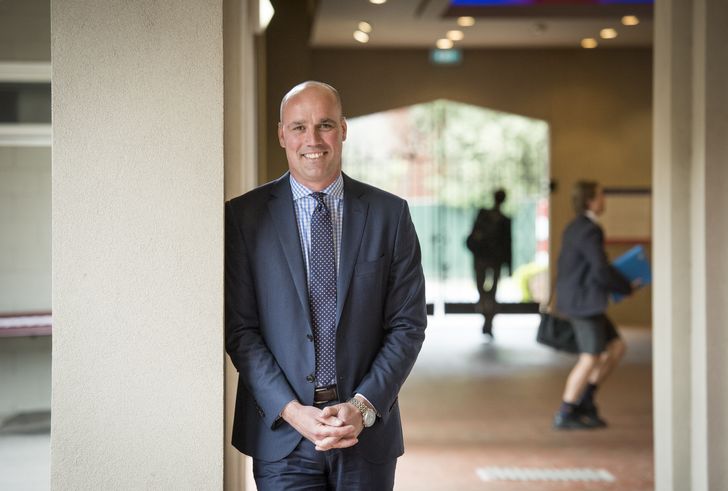 A small former chapel existed on the grounds and was an obvious place for a wellbeing facility. From the beginning, architects from ClareHopkinsClarke worked with a group of staff and other stakeholders to define what was required. Core to the brief was a design that induced a sense of calm and presence. The design also needed to accommodate diverse activities, including assemblies, meditation, workshops and functions.
Fully funded by donors, the $900,000 centre is now used by all boys from 3 to 18 years of age, as well as the community. There is a pronounced shift in attitude when students enter the space. Brighton Grammar is the only Victorian boys' school to have implemented such an extensive and multifaceted health framework, of which the Wellbeing Centre is vital part.
Old School/New School, presented by Architecture Media, is part of Design Speaks, a series of talks, seminars, forums and conferences on and about architecture and design, for design professionals and their clients and interested members of the wider community.
Old School/New School is supported by major partner Architectural Window Systems and Design Speaks Symposia 2017 presenting partner Taubmans.
Related topics