The Victorian government has announced the redevelopment of Phillip Island's Penguin Parade Visitor Centre.
The proposed $58.2 million facility will replace the existing visitor centre designed by Daryl Jackson and built in 1988.
A spokesperson for Phillip Island National Parks told ArchitectureAU, "We are currently in the process of writing the tender documents for the architectural services for the project. It is anticipated this will take about two months.
Once these are completed we will go to open tender. We are anticipating an architect should be appointed by mid-September 2016."
The proposed visitor centre is a key outcome of a 2012 masterplan for the Summerland Peninsula by Tract Consultants. It suggested the "design and siting of the visitor centre will demonstrate a site-specific response to climate where the building 'shelters' within the landscape and in turn provides shelter for visitors." The visitor centre is also intended to be a leading scientific and educational institute and is expected to achieve a five-star Green Star design rating.
The masterplan proposed relocating the visitor centre to facilitate the rehabilitation of the penguin habitat, which the existing visitor centre currently occupies.
The visitor centre will be moved 200 metres to the nearest non-penguin habitat area – "a visually interesting location at the intersection of three main landscape types (basalt bluff, dunes and wetland).
The masterplan report found that by moving key infrastructure, including the existing visitors centre, an overall 8.2 hectares of penguin habitat would be restored. Of this, 6.7 hectares would be capable of accommodating up to 1,446 breeding penguins and 1.5 hectares would provide new wetland habitat.
Tract Consultants received a Planning Award at the 2014 Victorian Landscape Architecture Awards for its Summerland Peninsula Infrastructure and Procurement Masterplan.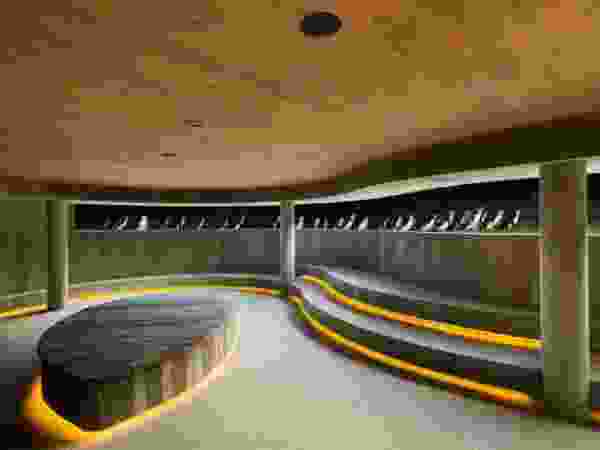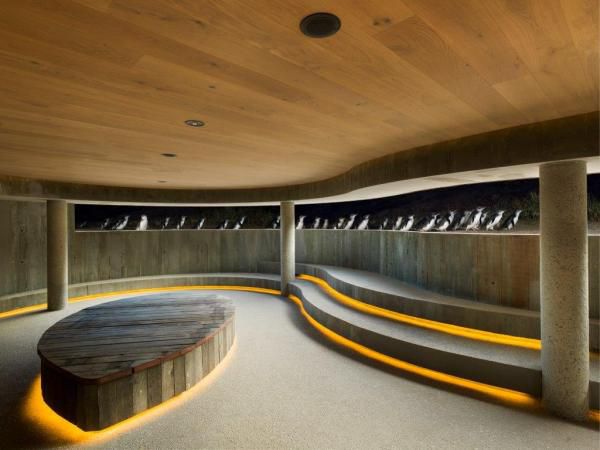 Another key outcome of the masterplan was an "eye-level underground penguin viewing facility." This project, named Penguin Plus Viewing, was designed by Wood Marsh Architecture and Tract Consultants, and was completed in 2015.
The Victorian government has committed $48.2 million of its $101 million Regional Tourism Infrastructure Fund for the project. Phillip Island National Parks will also contribute $10 million.
The Penguin Parade is a popular tourist destination in Victoria and the existing visitor centre receives more than 600,000 visitors per annum with the potential of increase more than 20 percent in the next 10 years.
Related topics