City of Melbourne councillors have voted seven to four in favour of a "people's panel" as part of a new consultation process for the proposed Queen Victoria Market redevelopment.
The panel will include 28 independently selected traders, customers and community members, while 12 invited key stakeholders will also have input.
Members will be selected through a "stratified weighted random sampling technique" which will seek to give fair representation to the various groups.
A report prepared in favour of the move noted that the people's panel model would allow participants "adequate time, information and support to examine the issues and have a high level of influence in the chosen outcomes."
The council's long-held plans for a major overhaul of the historic market hit a roadblock in March 2018, when Heritage Victoria refused a permit application for the project.

Designed by Grimshaw Architects, the redevelopment would see sheds A, B, C and D repaired, restored and rebuilt, with a three-level basement structure constructed underneath the western sections of sheds A to D.
Heritage Victoria said the proposed works would be "unacceptably detrimental" and would have a "severe impact" on the cultural heritage significance of the market.
On May 15, the council noted its intention to work with Heritage Victoria, traders, customers and key stakeholders to submit a revised proposal.
Lord mayor Sally Capp put forward the motion for the people's panel at a Future Melbourne Committee Meeting on 7 August, noting that engagement with stakeholders was needed at the heart of the development process.
"The difference here in terms of this engagement process is not only is there a chance to listen to the feedback of those that have ideas and interest, but we have a people's panel proposed that will actually deliberate on that feedback and make recommendations and put suggestions forward," she said at the meeting.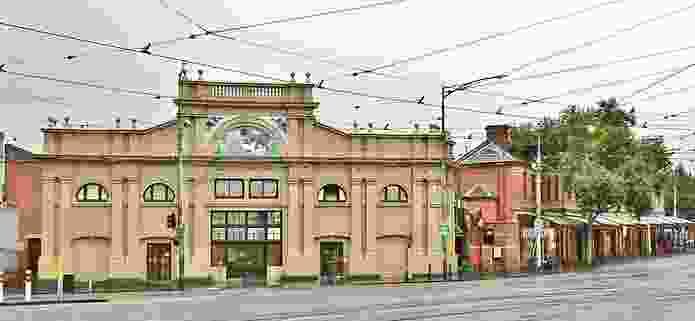 "I think [it] really opens up and makes more transparent that process of considering, listening to the feedback, hearing it, deliberating on it and making suggestions."
The proposed timeline will see the panel selected in August/September, and a series of workshops held in September and October. In November/December the business case will be amended as required and recommendations will be made to council.
Councillors opposed to the proposal argued that extensive consolation had already been conducted and that an additional six months of consultation would be excessive.
Deputy lord mayor Arron Wood foreshadowed an alternative motion at the meeting noting the "five years of work, extensive consultation, sixty reports, 6-star green star communities award and two independent business cases that support the current masterplan for QVM."
Wood's motion proposed that council engage with Heritage Victoria "to resolve as much as practicable their concerns without fundamentally changing the business case" before submitting a revised application in December.
The City of Melbourne previously used the people's panel or "citizen jury" model in 2014 to develop its 10-year financial plan, and in 2015 in the development of the Future Melbourne 2026 plan.
Queen Victoria Market was added to the national heritage list in July.