A residential apartment development in Fremantle, Western Australia, has been accepted to apply for Bioregional Australia's One Planet Living program for sustainable living.
Designed by Hassell, Defence Housing Australia's Liv Apartments project is among six other Australian developments that have been recognized as One Planet Communities.
Located in Fremantle's East End precinct, Liv Apartments comprises 166 units featuring environmental, energy- and water-saving initiatives intended to reduce energy consumption and household bills.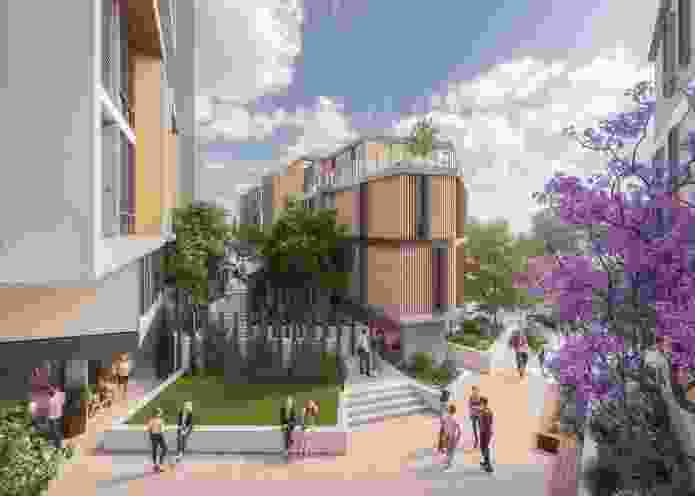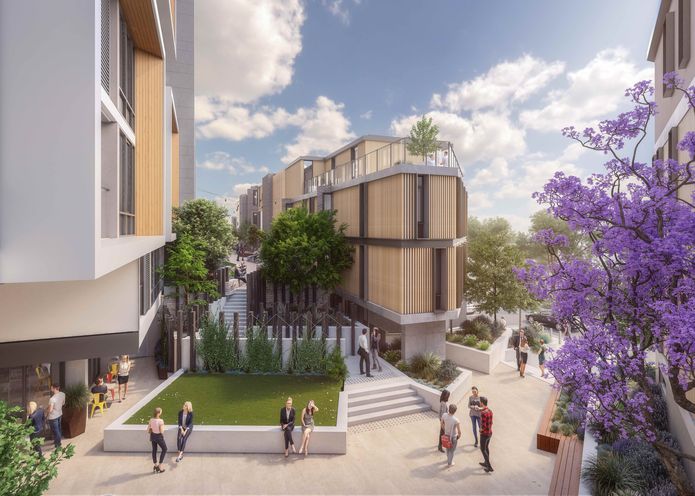 Hassell won a design competition for Liv Apartments in early 2015. After outlining the project's objective to achieve One Planet Living status, some design changes were implemented.
Initiatives in the action plan for Liv Apartments include solar panels, food gardens, landscape irrigation, a waste-reduction strategy, energ- saving ceiling fans and a public plaza space with lawns for community events.
Hassell principal Mike Rendell said, "Before the existing site's warehouses were demolished, a materials audit took place whereby significant amounts of bricks, timber and steel were salvaged to be used in the public and private landscaped areas."
"A GAIA dehydrating unit is to be installed to dehydrate all food waste from the commercial development. This will result in no food waste going to landfill," said Rendell.
One Planet Living uses ecological and carbon footprinting as its key indicators and is based on 10 guiding principles of sustainability as a framework.
The principles include health and happiness, equity and local economy, culture and community, land use and wildlife, sustainable water, local and sustainable food, sustainable materials and transport, zero waste and zero carbon.
Developments must have an action plan based on the 10 principles outlining strategies, actions and targets to be recognized as a One Planet Community.
Other communities recognized as One Planet Communities include The Commons, Westwyck Ecovillage and 5x4 Hayes Lane in Melbourne, Marrick and Co and Marrickville Community Hub in Sydney and WGV at White Gum Valley in Perth.
The City of Fremantle in WA, and City of Yarra and City of Geelong in Victoria have also adopted the One Planet Living principles.
Liv Apartments' preliminary One Planet Living submission is scheduled for early 2017.
Related topics