The 60,000-seat Perth Stadium will open to the public on 21 January, signaling the end of a decade-long planning, design and construction process.
Hassell, Cox Architecture, and HKS Sport and Entertainment, as part of the Westadium consortium, won a competition to design the publicly-funded stadium – which sits adjacent to the Perth CBD on the Burswood Peninsula – in 2011.
The stadium, which has its first sporting match scheduled for February, is a five-tiered structure wrapped in a bronze facade made from anodized aluminium that is also embedded with an LED light system.
With the capacity to seat 60,000 people, the stadium is the third-largest in Australia. A fabric roof covers 85 percent of the seats, which ring the pitch in a steep, bowl-shaped arrangement that maximizes views.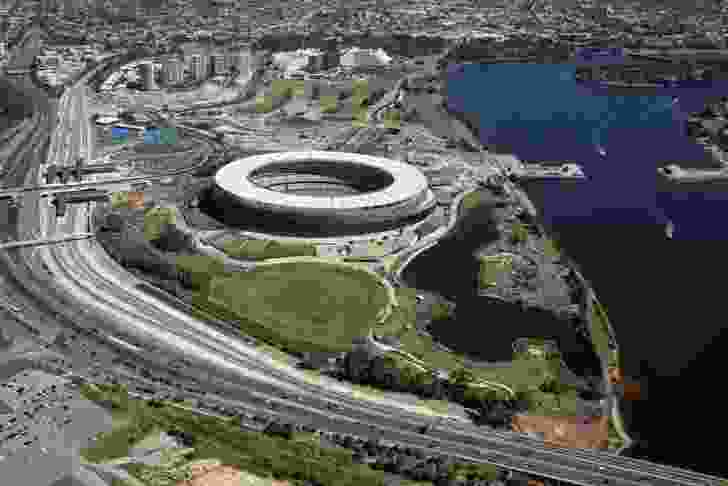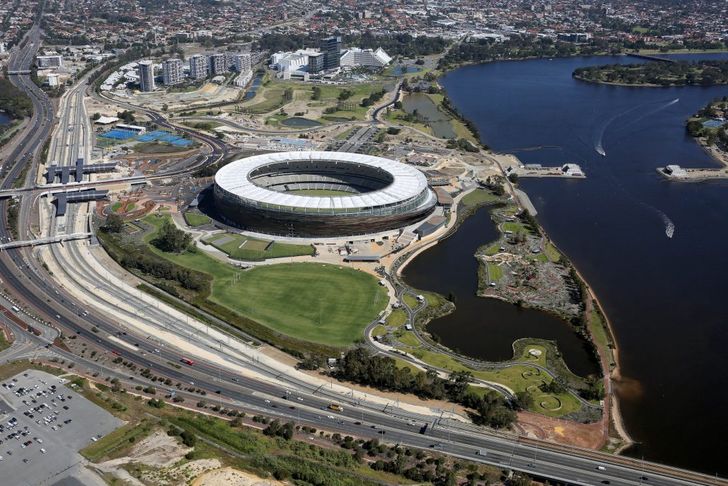 The project also included the precinct surrounding the stadium, which is composed of three recreational spaces inspired by The Dreamings and the site's connection to the Swan River.
These include a covered "community arbour" linking the stadium precinct to a new railway station; a precinct on the western side with an amphitheatre; and an area on the northern side containing a children's playground, picnic areas and a boardwalk.
Speaking to PerthNow in 2014, WA government architect Geoff Warn, who was a member of the jury that selected the winning design, said that the stadium had a "monumental iconic quality" that would immediately become synonymous with the city.
The stadium will be serviced by two new major transport projects.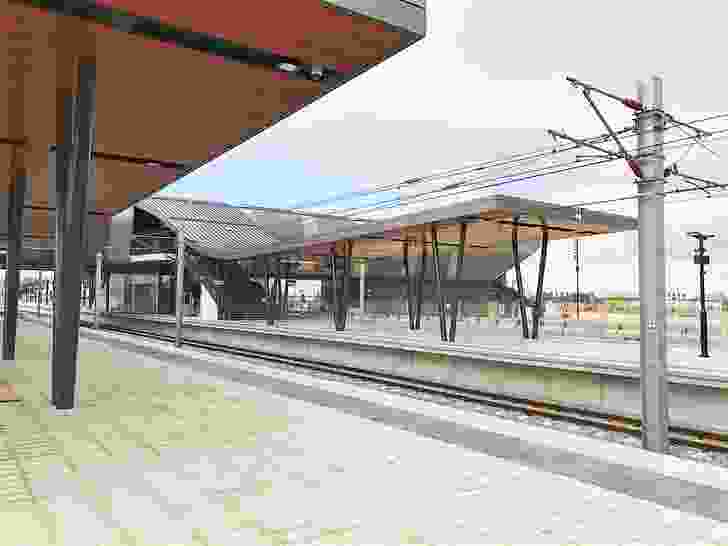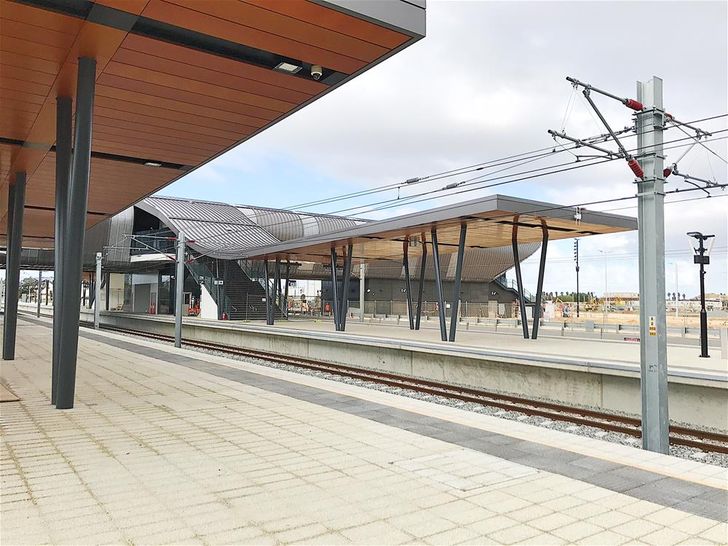 The first, a train station designed by Hassell and located on the Armadale/Thornlie Line, was completed in December 2017.
Speaking at the time of the design's reveal, Hassell principal John-Paul Davies said, "When designing the station we considered the part it plays in the overall 'event' experience."
"The internal experience was designed to be enjoyable for users, with a bronzed interior skin creating an inviting atmosphere and a visually interesting texture."
The second is a sinuous footbridge designed by Denton Corker Marshall and Parry and Rosenthal Architects connecting the stadium to East Perth.
Delays in the bridge's construction have led to a cap on the stadium's capacity over fears of increased congestion on match days.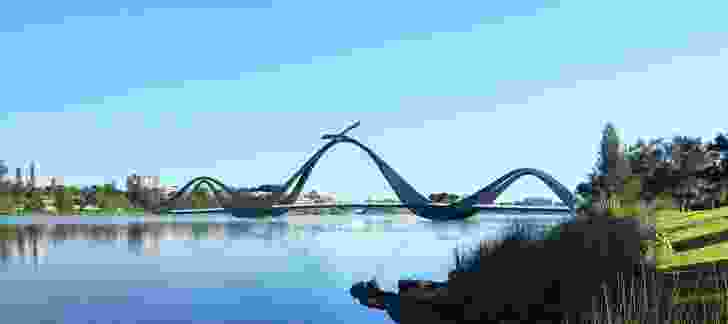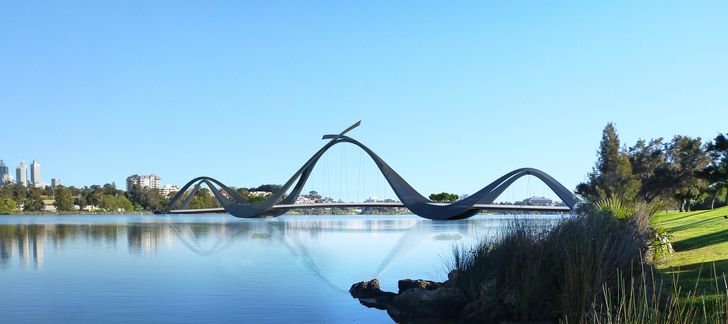 The combined cost of the stadium and its associated transport projects is approximately $1.6 billion, according to the ABC.
Related topics