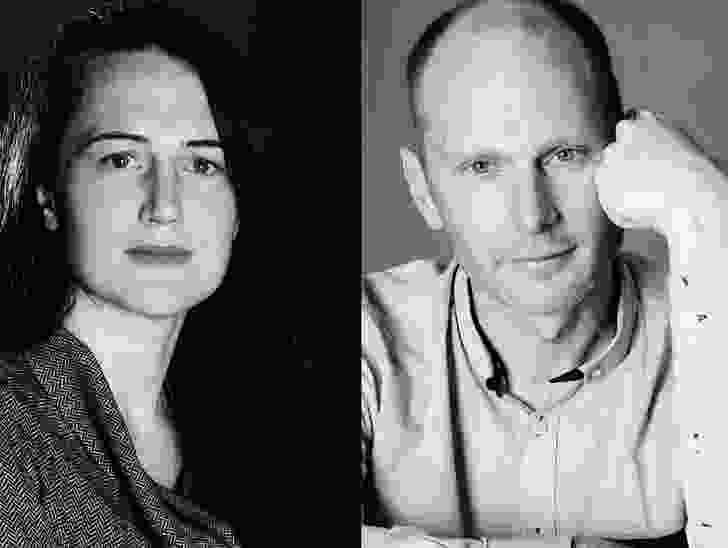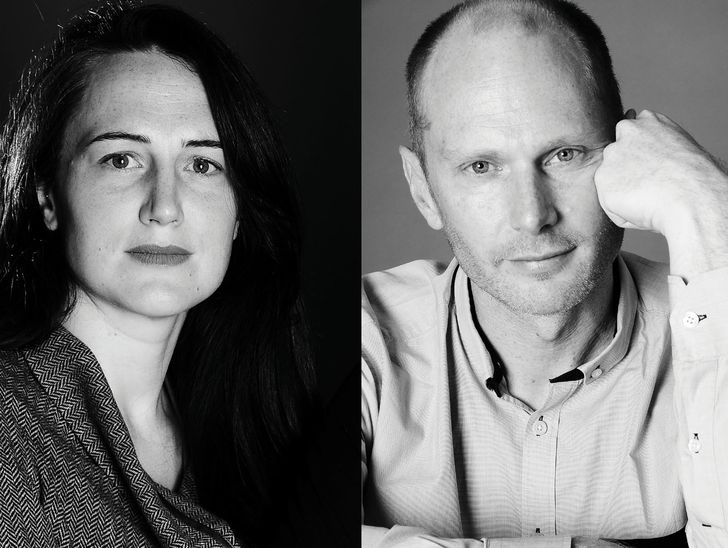 Ever made a site visit in a tank? Peter Besley says he has. Secrecy and armoured transport are the safest way to visit Kadhimiya in Iraq, where Besley's practice, Assemblage, has won the job of reconstructing the war-ravaged centre of the pilgrimage town. These security measures didn't stop him being held up at gunpoint in a hotel bedroom.
Now it looks as if he will be spending even more time flying between his London base and Iraq, as he and his personal and professional partner Hannah Corlett have recently won the international competition to design the new Iraqi parliament complex in Baghdad. One hundred and thirty practices entered the race. The air must be blue in third-placed Zaha Hadid's office.
It's a far cry from Brisbane, where Besley was educated at the University of Queensland alongside his old flatmate and workmate Timothy Hill in the latter's pre-Donovan Hill days. He can now see the "bizarre charm" of the deep north, but back in the 1990s he was keen to make his escape. These early subtropical years spent addressing shade and strong sunlight have, he admits, given him an advantage when working in hot countries: "It is much easier for me than for someone from a temperate climate," he says. It is territory Corlett and Besley also explore in their urban design unit at the UCL Bartlett School of Architecture in London, whose alumni have been the conduit to a clutch of Middle East projects.
Belsey moved to the UK in 1997, first doing a stint in the Edinburgh office of architect Richard Murphy (alongside Terroir's Gerard Reinmuth). He then moved to London where he met Corlett, at the time an architect for a building commissioned by Razorfish, the dotcom where Besley was employed creating digital environments. The pair set up Assemblage in 2003.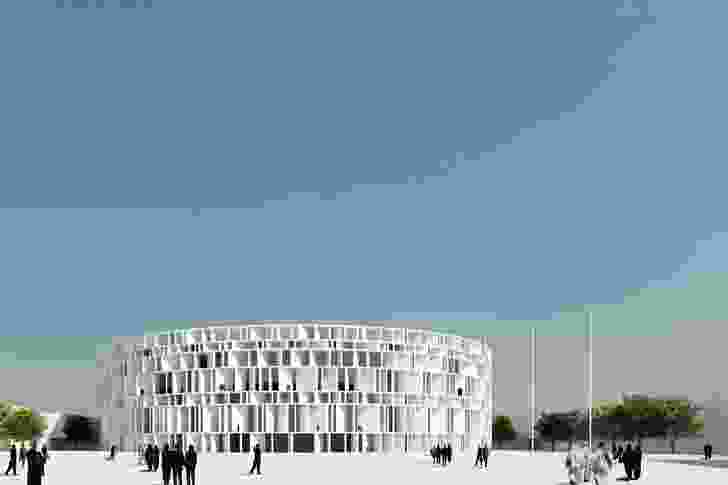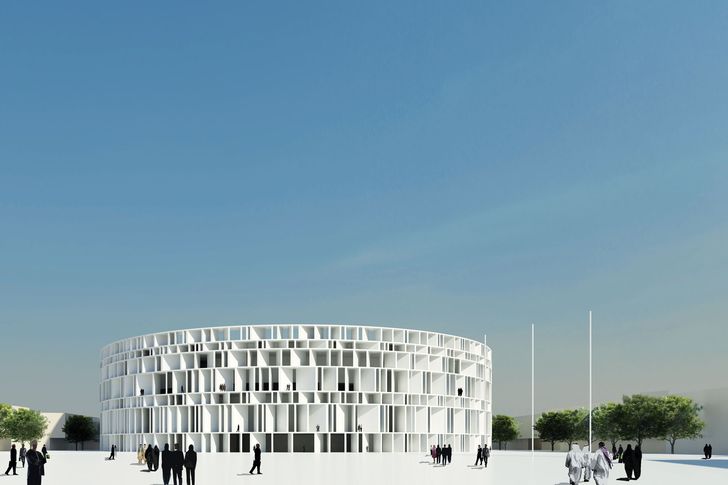 Like many small practices in recession-hit London, Assemblage's staff numbers and workload hadn't exactly been motoring in recent years. (Belsey didn't want to meet Architecture Australia in his North London studio and one suspects that this may partly be due to the roar of a well-oiled machine being somewhat subdued.) Winning the Iraq competition has, however, catapulted Assemblage to centre stage, with the UK architecture press busily speculating on whether or not they will actually get to build their winning scheme. The RIBA-run competition was anonymous, and Assemblage positively avoids an architectural signature. It won based on the excellence of its entry, but some background wheeling and dealing means that Hadid may still be in the race. Iraqi officials are in discussion with both parties, despite Assemblage arguing that its scheme can come in at under half Hadid's US$1 billion price tag.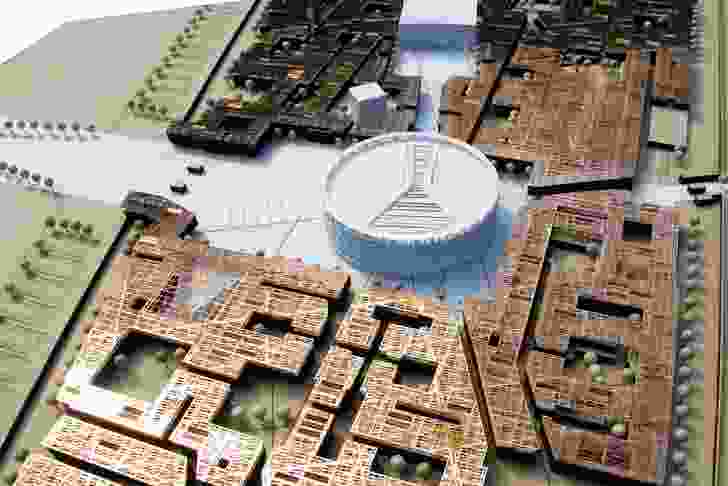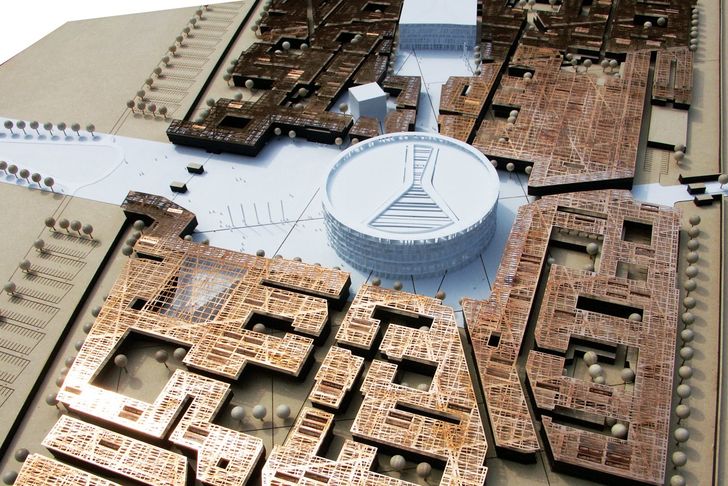 The parliament complex will cover a fifty-hectare site that contains the foundations of Saddam Hussein's half-built mega-mosque. The scheme is not for one single building, but a government neighbourhood whose morphology echoes that of traditional Iraqi urban centres. There are tentacle-like streets lined with the walls of courtyard buildings that merge into informal open spaces with public buildings placed at their centre. Assemblage drew on its experience at Kadhimiya in devising its approach – a scheme that was won in a UN-Habitat design competition. In the heart of this new quartier is the Council of Representatives building, with its hemispherical parliamentary chamber – a shape that Besley calls the "geometry of agreement." The first sketch the practice drew was the view down into the chamber from a surrounding viewing platform whose other side looked out to the surrounding townscape.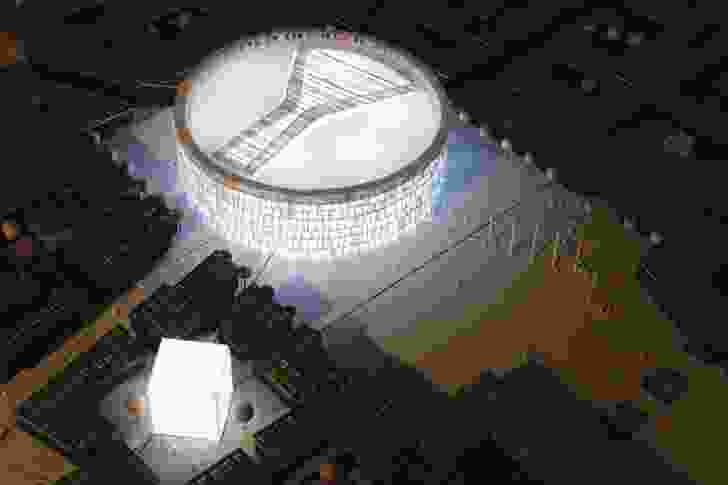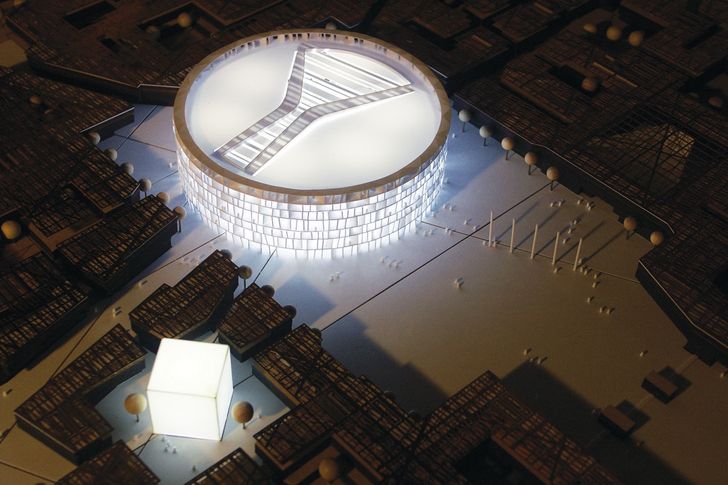 It sounds a little like Foster's Reichstag, but Besley says he is keen to avoid the illusory glass=transparency=democracy equation. The other two main buildings, both freestanding monuments in courtyards, are a council building for the Baghdad region and a multifaith prayer space. A circle was chosen for the parliament building because it has no front or back and can address different scales – the local, national and global. It also nods to an ancient circular incarnation of Baghdad: "It's great to study little things and use them at a big scale – if you can unpick the social logic behind it," says Besley. "If we have any trademark to our approach it is that." Assemblage is also channelling Mesopotamian monuments such as the Ziggurat of Ur or Samarra's spiral minaret: "They are massive but very simple."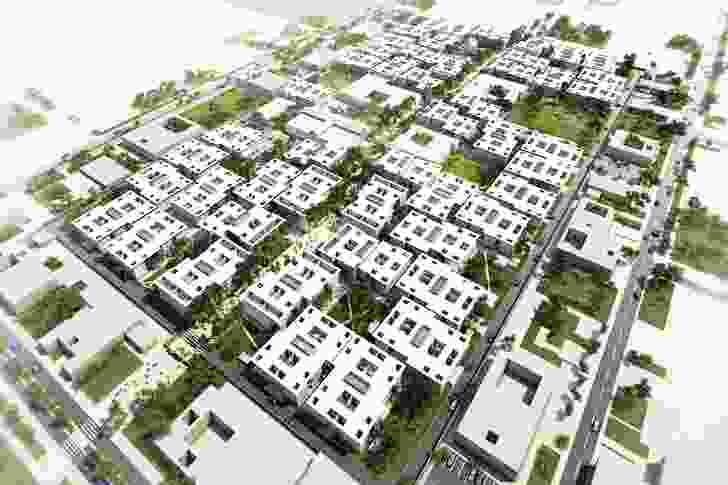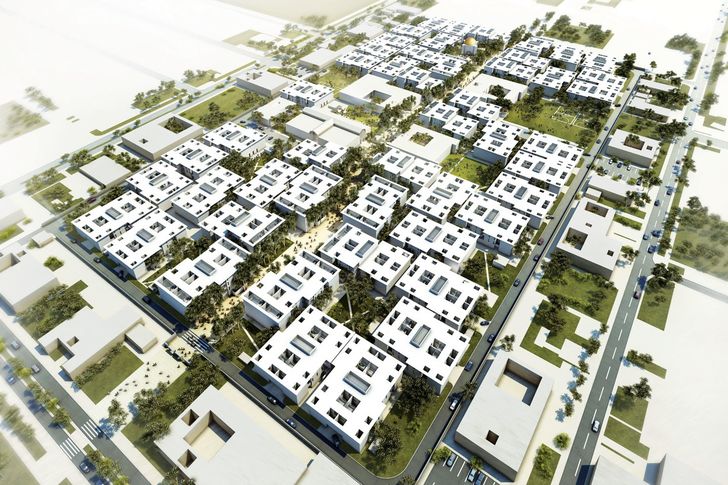 The aim is for Iraqi MPs to be able to meet their constituents face-to-face. In such an unstable environment this demands high security. Assemblage has moved the security barriers to the perimeter of the government quartier. Deliveries, for example, will be decanted at the edge into a fleet of smaller government vehicles that never leave the site, in an effort to avoid truck bombs.
It is this urbanistic strength in unusually fraught circumstances that stands the pair in great stead. Although Besley leads on the urban design and Corlett on the architecture, Besley admits that after an initial six months of hell working together there is now a shared mind: "I'd find it hard to design without her."
If Assemblage succeeds in fending off the Hadid challenge (the outcome remained unclear as Architecture Australia went to press) it will be working alongside architectural multinational Adamson Associates' Abu Dhabi office in realizing the project. It will still be Besley making the rather hairy site visits ("I could never send my staff there – it has to be my personal decision) and, he acknowledges, there is still the chance that a shaky federal Iraq could fall apart. "There could be a civil war," he says, leaving a parliament "with no MPs to sit down in it."
Report from the competition win from January 2013.
Source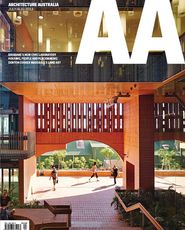 Issue
Architecture Australia, July 2013
Related topics