With such a rich offering this year where do you start? Well you could do Peter Maddison's planned itinerary. It's based around four preeminent Architectural practices at the peak of their game and all have completed virtuoso buildings. Maddison's tour runs from North to South, starting at The Shrine and ending at the University of Melbourne. All projects are breathtaking designs.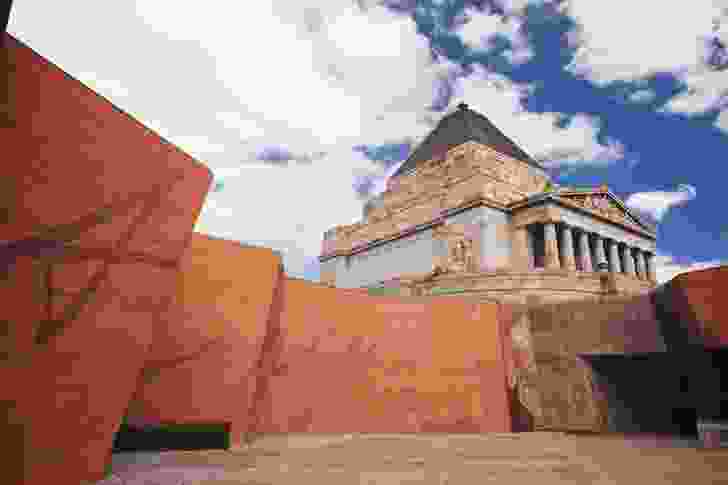 Original architects Phillip Hudson and James Wardrop 1934
Renovations by Ashton Raggatt McDougall ("ARM") 2003 and 2014
Start at the Shrine early; at dawn if you can because dawn light is wonderful on the granite façade.
ARM have just completed their second extraordinary renovation of this Melbourne icon for the 100th Anzac / Gallipoli anniversary. The first intervention won them a Victorian Architecture Medal in 2004. The funny thing is you can hardly notice the makeover from the street but on wandering around outside you will notice the jagged, bombed out like craters indented into the grounds. These form new entrances and courtyards.
The real surprise is the Shrine's undercroft, which has been exposed as a vast space reminiscent of an Egyptian or Roman temple. The new renovations are done with poetic insight. A giant poppy sunscreen, blood coloured walls and violent geometry reference the rawness of war, heroism and tragedy.
Make sure you visit the upper observation balcony, a view reminiscent of The Arc de Triumph, and bookending the view you will have later from the RMIT Design Hub.
Now take a short walk or tram up Swanston street.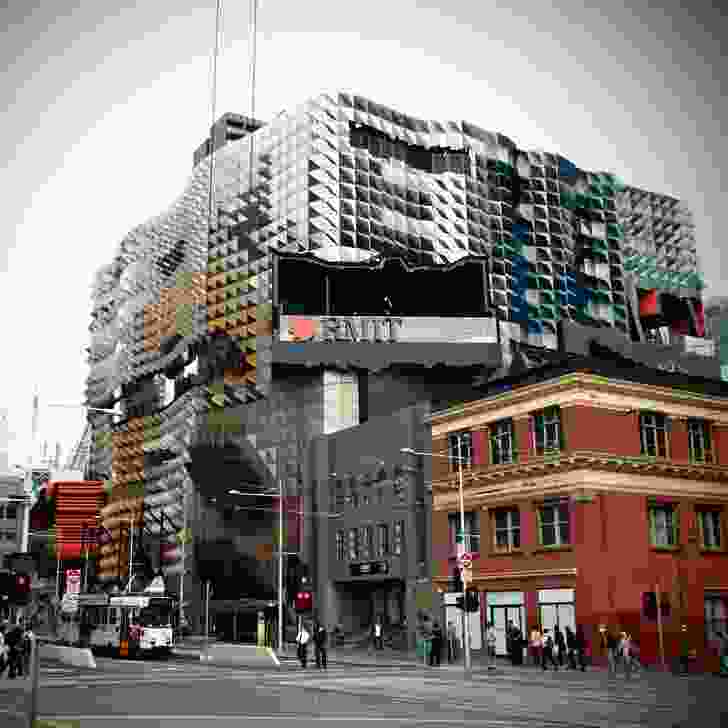 Lyons Architects ("Lyons") 2012
Wonder at the exuberant façade of this building, which was only recently completed. The coloured "flap" like façade contributes to its green credentials (5 star green star) and moderate direct sun. Grab a coffee and muffin in the entrance café and hang out for a while. Be a student again and laze around the rich interior.
Deceivingly, this building has the biggest floor area of any building at RMIT but you wouldn't know it upon entry. It is actually 11 levels. It offers lots of varying learning spaces, the best ones in my opinion are in the circulation areas. Go up through the building and find the northern "portal" that resembles a red cerated periscope. It looks directly at the next stop.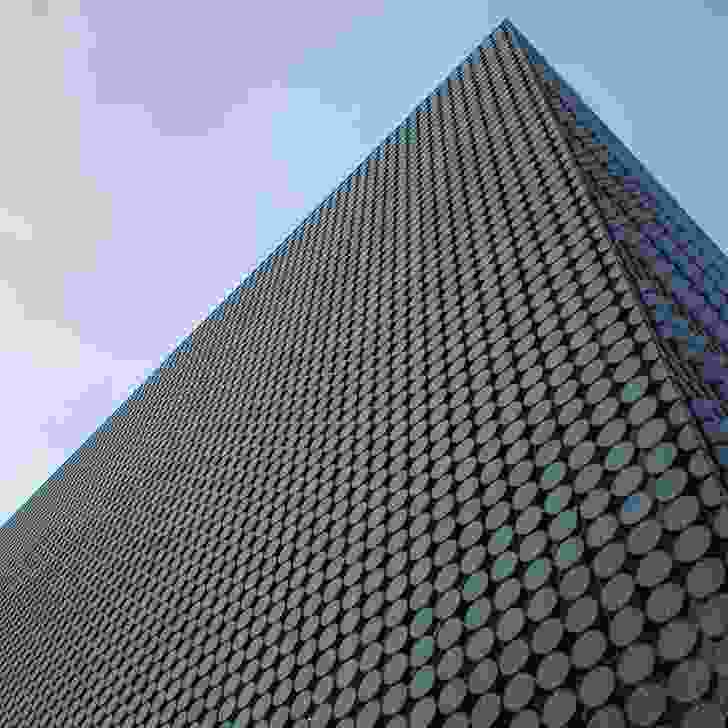 Sean Godsell Architect ("Sean") 2013
The Design Hub replaces the CUB building at the end of Swanston Street. It now forms the bookend to our city processional way. It is another powerful statement about the importance RMIT places on design innovation.
Completely cloaked in pivoting opaque glass discs, it is otherwise devoid of decoration and minimalist in its agenda. The antithesis to the Sab aesthetic of more is more. Heavily awarded, like SAB, it received the Victorian Architecture Medal, the highest industry accolade last year.
30% of the building floor area is dedicated to circulation, which is generally considered inefficient in traditional buildings. Here, that notion is turned on its head as these spaces are collaborative learning or exhibition spaces. Highlights include the internal stair that descends to the underground theatre space.
The rooftop is a must and if it's not open, bribe someone. Here you can meander around a series of learning ' capsules' and take a photo looking back down Swanston Street to the Shrine, an awesome view of your city.
Now have lunch at either Slide Rule Café on ground level or head to 7 Seeds Café, which is on the way to the last destination.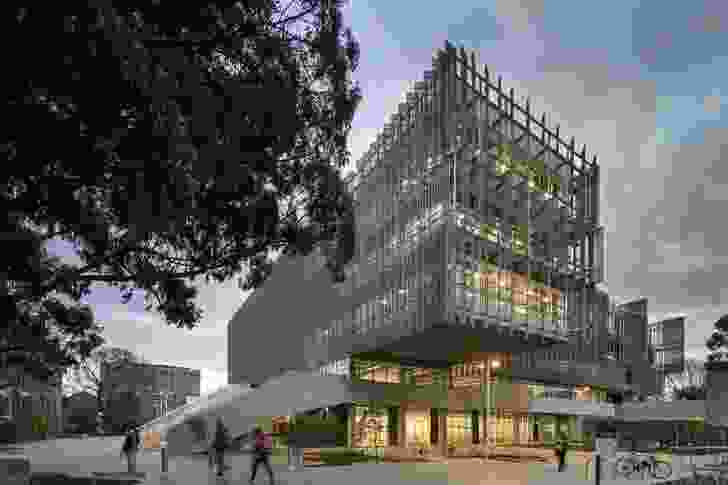 John Wardle Architects ("Wardle" or even " what would John do") in collaboration with NADAAA (Boston) 2014
This building has only just opened for students and has been embraced as an exemplar learning building by the design and teaching community. I suggest you do a lap outside before you enter so you can take in the character of each elevation. This will also help inform your understanding of the interior because the new building is grafted on to an 1880's classical stone façade by Joseph Reed. Incredibly, this façade was relocated from Collins Street in the 1930's.
The interior is either highly detailed, or left raw and half done. This strategy is about showing off the guts of the building so that students can see the inner workings of architecture. The hanging timber studios that descend into the atrium like a giant stalactite is a wondrous thing. The building has lots of special moments, so you will be richly rewarded if you dig around all levels.
A great way to finish the day is Jimmy Watson's Wine Bar on Lygon Street. This is a surviving Robin Boyd job and worth having a look from the mezzanine, and having a glass of red.
I hope this lights your architectural fire. Have a great Open House Melbourne Weekend.
The 2015 Open House Melbourne is a city-wide free event on Saturday 25 July and Sunday 26 July. More information here.
Related topics