A Blue Mountains house designed by Peter Stutchbury Architecture and completed in 2014 has been destroyed in a fire.
Firefighting crews from Fire and Rescue New South Wales' Katoomba station were called to the fire in Wentworth Falls on the morning of 21 January.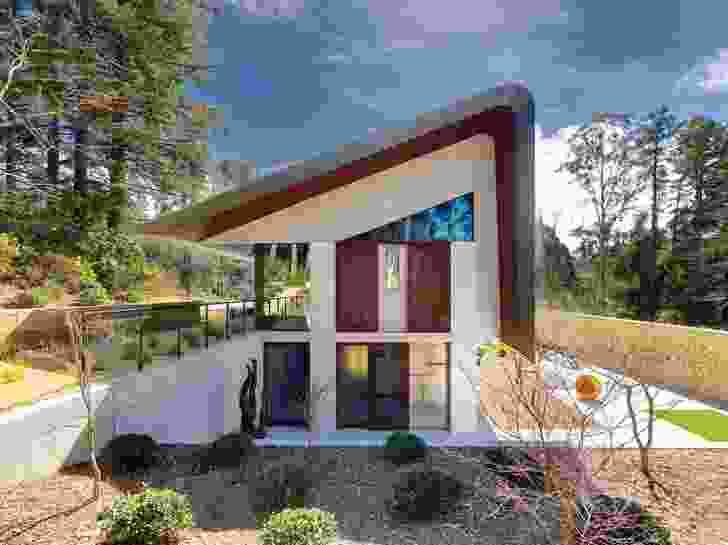 The crews were able to stop the fire from spreading to surrounding bushland but the house, known as Pirramimma, had been completely destroyed. Several valuable artworks were all that were salvaged from the wreckage.
A spokesperson for Fire and Rescue NSW said investigators were working with NSW police to determine the cause of the blaze.
Pirramimma sits among a garden that was established more than 30 years ago by local nursery owner John Gaibor and theatre and television actor Reg Livermore. The garden was redesigned by Craig Burton in collaboration with Michael Bates Landscaping at the same time the house was built.
The landscape design sought to "conserve and interpret" the garden's history, while Peter Stutchbury's house was designed to complement the lush garden.
In a 2017 Architecture Australia review of Pirramimma, Angelo Candalepas wrote that the design poetically explored the relationship between building and landscape, with moments of intensity and quietness, light and shadow heightening the "real" in the everyday experience.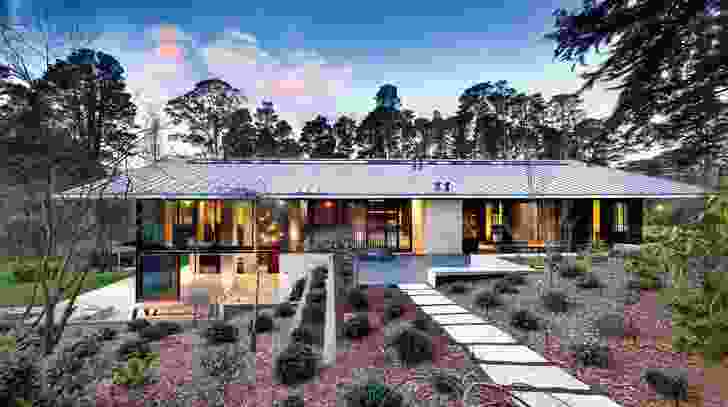 "Green, furtive landscaped rooms are interrupted by the house, so that the garden is seen as an object with many spaces and the house as a garden with its shadowed rooms," he wrote.
"If all the details could make a whisper, this place would be deafening. And yet it seems that the house steps aside, the way a conductor might step aside for the crafting of a violin or piano solo within an orchestrated work, to hear, perhaps, what wonders may exist in that which is composed by one and crafted by another."
Peter Stutchbury is one of Australia's most lauded architects, winning the Australian Institute of Architects' Gold Medal in 2015. His practice most recently took home a national award for residential architecture in the 2018 National Architecture Awards for Cabbage Tree House on Sydney's northern beaches, which was also named Australian House of the Year in the 2018 Houses Awards.