He was a boy from the bush. A passionate believer in all things Australian. Both his parents had come from pastoral backgrounds and Ian seemed to have the power of the Australian landscape flowing through his blood.
He had a conventional upbringing and a university education of no great distinction. However, he was imbued with a creative and energetic mind that was passionate about architecture.
My first encounter with Ian was in the office of Bruce Rickard in a Phillip Street terrace opposite the Public Works Department. As a student, I worked with Bruce who had returned from Pennsylvania having studied landscape, and who was embarking on his first residential architectural design, taking Frank Lloyd Wright as inspiration.
Ian was the maverick of a group of friends clustered around Bruce, including Neville Gruzman, Tony Moore, Milo Dunphy and many others. Locally, the group was called the Sydney School for their general beliefs in the use of common brickwork and timber that seemed to flaunt the principles of modernism, as determined by the Bauhaus.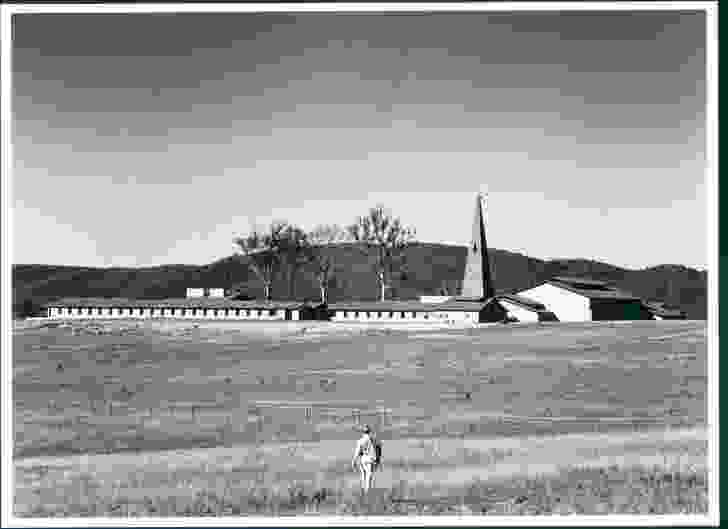 The Sydney School stood for nationalism and had an appreciation of our colonial past and a new appreciation of Asian architecture, which had been hinted at by Hardy Wilson and others. Ian had worked in Holland and brought back with him an appreciation of modernist European movements. He worked with Collard Clarke and Jackson and his mate Philip Jackson, before making a decision to start up on his own. La Salle, a vertical shopping arcade in Castlereagh Street, now defaced, was his first project.
I graduated from Sydney University in 1962 and worked with Figgis and Jefferson. During that time, I was offered a job at St Andrew's Boys Home in Leppington and I, too, seized the opportunity to start my own business. After discussions with Ian, we founded a practice together called Ian McKay and Philip Cox Architects in Association in 1963.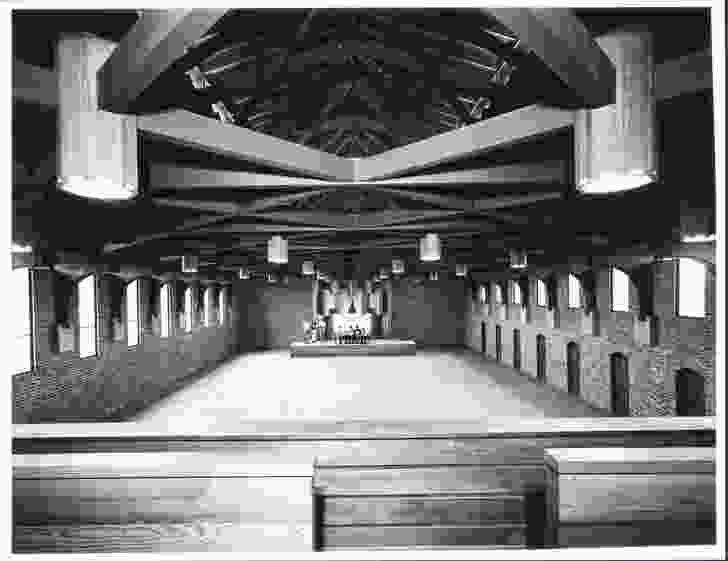 We embarked on a project for St Andrew's that would win the Australian Institute of Architects' Sir John Sulman Medal. It was a modest, single storey building that hugged the landscape, made with common brickwork and metal skillion roofs. It was built around an existing homestead with an encircling veranda and a bark hut. Romantically, we positioned a bell tower, as Ian still had Italy and the hill villages as a pivotal idea for the composition.
Tocal Agricultural College followed and this became the fulfillment of all that we believed in, in terms of sustainability and how it valued Australian culture and landscape. The materials are entirely local: bricks, tiles, timber, pavers. There were few services and it was entirely self-sufficient.
It was joyous working with Ian on this project and we both knew we had achieved something new and fresh in the history of Australian architecture. The nuances of Asia were mixed with the influences of the barn at Tocal designed by colonial architect Edmund Thomas Blacket. The timber structure was developed with Professor Stan Shaw from UNSW.
There were many other projects we did together – Woden Food Centre (now demolished, as is Emerald Hill), Blacktown Presbyterian Church amongst some. Eventually we agreed to separate, as philosophically we were heading in different directions. Swinger Hill was the last job commissioned jointly.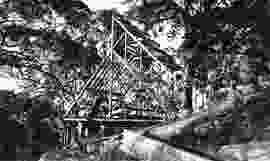 After those heady times, I lost touch with Ian and his architecture. The distance between us seemed to widen, with my interest in large span structures and his in more romantic domestic architecture.
He was a true Australian – laconic, Doric in his beliefs, eyes squinted to the vast Australian horizon, ever-searching for meaning in life and nature through western and eastern philosophies.
He was a great architect.
Read about Ian McKay and Philip Cox's CB Alexander College, Tocal here.
Read about Ian McKay's house for David Moore at Lobster Bay here.
Credits
Architect

Ian McKay and Philip Cox, Architects in Association

Project Team

Andre Ceprinski (site architect); Philip Cox, Ian McKay (design architects); Alan Ray, Adrian Boss
Consultants

Builder Gardener Constructions
Cost consultant Thompson and Walk
Electrical and mechanical consultant Norman and Addicoat
Hydraulic consultant Taylor Thomson Whitting
Structural consultant McKay, Cox and Professor F. S. Shaw, University of NSW in association

Site Details
Project Details

Status Built
Category Public / commercial
Type Universities / colleges