Philippe Nigro's pieces are already having a conversation with one another before you've entered the room. They're leaning in and whispering; they're looking into corners, across tables and out of windows. Without designing explicitly anthropomorphic forms, Philippe selects a subtle range of gestures and compositions to inspire his extensive range.
Characterized by interlocking forms and striking balance, Philippe's work has been described as puzzle-like, dynamic and clever. The fine balance achieved by his work is premised on asymmetry: complementary pairings, unexpected notches, overlaps and discontinuities. The 2011 Entailles sofa is marked by notches in contrasting colours, evoking a sense of movement while accommodating a table leg or reading lamp. These bold nudges give the effect of your own composition: having set your furniture all too neatly, you've given it a final nudge yourself to complete the scene. The trace of this personal gesture is also suggested by Inséparables, with a notch just right for a magazine, set as though freshly axed into its new function.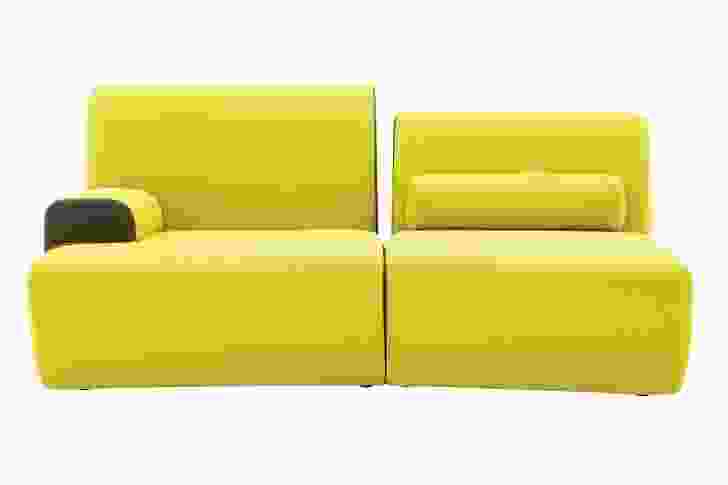 Asymmetric pairings are another favourite theme. Twin Chairs are two chairs in two materials that sit seamlessly atop one another to create a new form; the Giro pouf is transformed into a table by a nudge of its swivelling hard top; the Stripes lamps sit intimately together as a pair of bands bound in Escher-like contiguity.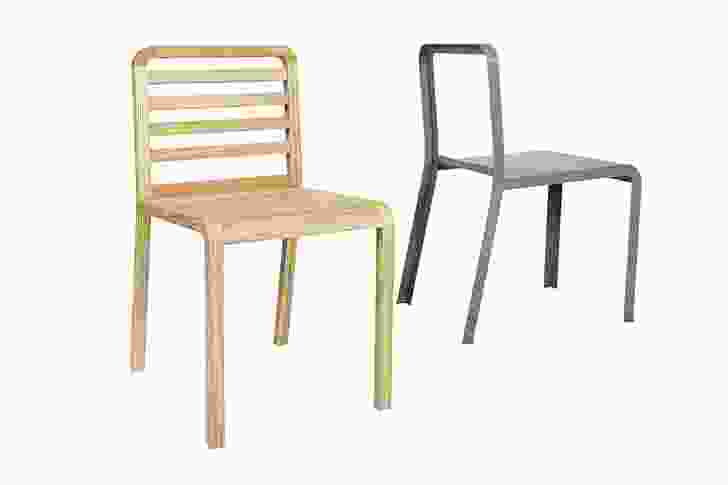 This is highly experimental work whose outcomes show the signs of an experimental process. Philippe's 2005 Vertigo sofa for Nube Italia began life as play in foam weights and stapling. What effects would the body have? How would the form respond to compression? The result – like Ailleurs, his award-winning 1996 garden collaboration with C. Gardet – is a brief topography seemingly excerpted from an endless landscape, inviting play. Bathroom elements in stone are his latest venture, and such principles are applied to the traditionally hard surfaces of this space.
At thirty-six, Philippe has established a recognizable set of forms, grounded by a solid career path. Working freelance since 1999, he counts Studio De Lucchi among his collaborators, and his work for Ligne Roset is available in Australia from Domo Collections. Several of his pieces are in the Centre Georges Pompidou's permanent collection, and his awards include the 2009 Best of the Best in Red Dot's Product Design category.
"Good design is an honest answer to real needs," Philippe told Red Dot. "It is perhaps a small way of making a relevant contribution to the improvement of daily living."
Source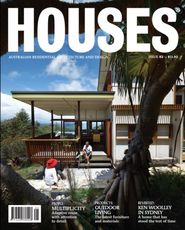 Issue
Houses, October 2011
Related topics