Academic studies on Pier Luigi Nervi are a recent thing. My memory recalls the conference Pier Luigi Nervi, held at the University of Rome La Sapienza in 1999, as possibly the first official event where Nervi's life and work were discussed and published as conference proceedings. It was promoted by Lucio Barbera and organized by Francesca Romana Castelli. The conference's scientific committee included several local academics, some of whom, like Paolo Desideri, had already published books on Nervi's projects during the late 70s.
Claudio Greco is another author that comes to mind. In 2008, he published in Italian a book titled Pier Luigi Nervi: Dai primi brevetti al Palazzo delle Esposizioni di Torino (1917–1948), which began to shed light on Nervi's early Italian career, from the development of patents to the realization of the Turin Exhibition Building. Two other Roman academics – Sergio Poretti and Tullia Iori – were quite active on Nervi studies in the same period. Even if their findings were disseminated in a more fragmented manner, a good reference can be found in the special issue of Rassegna di architettura e urbanistica that Poretti and Iori coedited in 2007. Focused on Italian engineering, the journal included an article with detailed descriptions of Nervi's projects for the 1960 Olympic Games in Rome.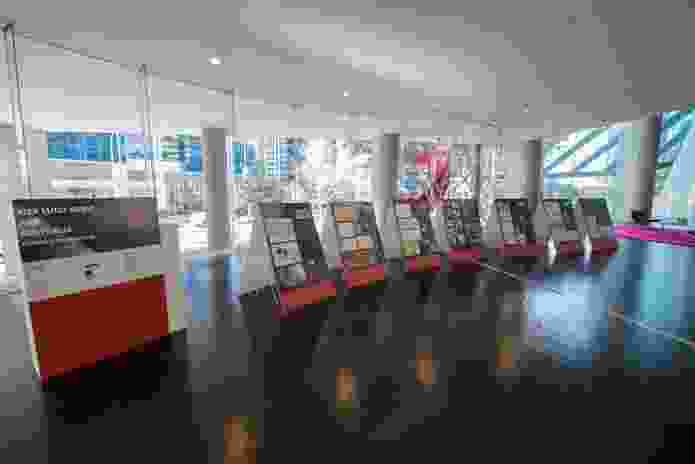 The next chapter on Nervi studies was conceived at the Politecnico di Torino, between 2007 and 2008, when a group of academics with different backgrounds and areas of expertise – history, design and structures – decided to apply for funding to work on a large research project about the relationships between architecture and engineering in the Italian postwar era. The group was coordinated by historian Carlo Olmo and structural engineer Mario Alberto Chiorino and involved academics from at least four other Italian institutions – chief investigator Alessandro De Magistris at the Politecnico di Milano, Marko Pogacnik at the IUAV University of Venice, Desideri at Roma Tre University and Stefano Sorace at the University of Udine. In Australia, these types of projects are generally supported by grants from the Australian Research Council. In Italy, similar financial support exists through PRIN Grants (where the acronym stands for "research projects of relevant national interest").
The application was only approved in early 2010. However, archival research and investigations on the topic started much earlier at the Politecnico di Torino, mainly through PhD projects. For instance, Alberto Bologna, at the time a PhD student at the institution, was able to clarify the nature of Nervi's work in the United States, with a thesis now published as a book titled Pier Luigi Nervi negli Stati Uniti. 1952–1979: Master Builder of the Modern Age.
In 2016 Bologna completed, in collaboration with Roberto Gargiani, another book dedicated to Nervi's work. This second publication, titled The Rhetoric of Pier Luigi Nervi: Concrete and Ferrocement Forms, is about architecture and innovation in construction. The authors aim to describe how the invention of construction techniques and manufacturing processes to shape concrete was an integral part of Nervi's designs.
With a certain degree of approximation, that is the background to Pier Luigi Nervi and Australia: Outback Modernism Exhibition, held in Harry Seidler's QV1 Building foyer in Perth from 6 to 16 June 2017. The exhibition was organized and curated by Dr Annette Condello from Curtin University in collaboration with Cristiana Chiorino from ComunicArch Associates (Turin) and the Pier Luigi Nervi (PLN) Project Association (Brussels) – a foundation devoted to the preservation and dissemination of Nervi's cultural legacy. The work displayed was the result of a wide research/educational program promoted by the PLN Project Association: the Pier Luigi Nervi Research and Knowledge Management Project.
Ten panels from the PLN Project Association were shown in Perth, presenting a selection of Nervi's masterpieces: Teatro Augusteo, Naples, 1924–1929 (with Arnaldo Foschini); Giovanni Berta Stadium, Florence, 1930–1932; Airplane Hangars in Reinforced Concrete, Orvieto, Orbetello and Torre del Lago, 1935–1942; UNESCO Headquarters, Paris, 1952–1958 (with Marcel Breuer and Bernard Zehrfuss); Palazzetto dello Sport, Rome, 1956–1957 (with Annibale Vitellozzi); Pirelli Tower, Milan, 1952–1958 (with the offices of Ponti-Fornaroli-Rosselli and Valtolina-Dell'Orto and with Arturo Danusso); Palazzo del Lavoro, Turin, 1959–1961 (with Gino Covre and Antonio Nervi); Papal Audience Hall, Vatican City, 1963–1971 (with Antonio Nervi); the Cathedral of St Mary of the Assumption, San Francisco, 1963–1971 (with Pietro Belluschi); Italian Embassy, Brasilia, 1969–1978 (with Antonio Nervi).
Two extra panels were specifically composed for this Australian event – the first displaying the design for the New Norcia Cathedral and Monastery in Western Australia (1957–1961, unrealized), the second covering the relationship between Nervi and Australia and his works with Harry Seidler. The exhibition also included many videos of Nervi's work, with 3D animations from felix (University of Western Australia).
The opening took place on 7 June 2017 and was attended by more than one hundred people, including architects, academics, local artists, archivists and students. It was formally opened by Alan Dench, Pro Vice-Chancellor of Humanities at Curtin University. During the launch, Annette Condello dedicated the exhibition to the late Romaldo Giurgola – architect of Australia's Parliament House.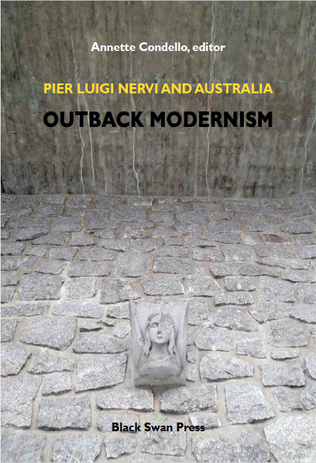 The exhibition catalogue Pier Luigi Nervi and Australia: Outback Modernism, edited by Annette Condello, was launched by Tim Dolin, Dean of Research and Graduates Studies in the Faculty of Humanities, Curtin University, and included a foreword by grandson Marco Nervi and research essays by Cristiana Chiorino, Annette Condello and Rene van Meeuwen.
The title Pier Luigi Nervi and Australia: Outback Modernism Exhibition is the perfect synthesis of what I see this exhibition is suggesting for the development of Nervi studies in the country – the richness and breadth of the material on display have highlighted the extent and complexity of Nervi's work, providing many ideas and possibilities for future large research projects. This exhibition was not meant to put an end to Nervi studies; rather, it works as a starting point.
In this scenario, two main questions arise. Firstly, what was the actual involvement of Nervi's sons and office partners in his Australian projects? Private correspondence, archived at the MAXXI museum in Rome, suggests that Antonio and Mario Nervi were mainly involved in the communications between Studio Nervi, Harry Seidler and the engineering consultants (Civil and Civic). The same applies to some office partners, such as Mario Desideri, George Tamaro and Mario Arlotti. Secondly, what is the relationship between the use of concrete in Nervi's Australian projects and the development of concrete prefabrication in Australia, especially in tall buildings?