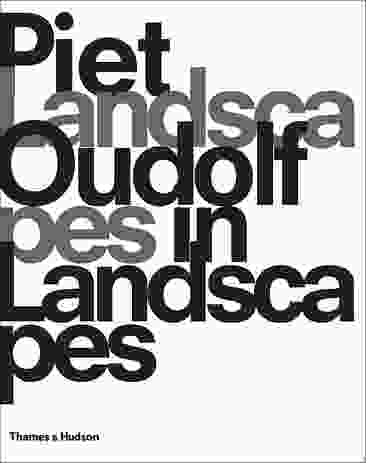 A showcase of work by landscape's pioneer of the titular "new perennial planting movement" or "new wave naturalism," Piet Oudolf: Landscapes in Landscapes surveys dozens of gardens – residential, commercial and institutional – made over more than thirty years.
Published by Thames and Hudson, this is a full-colour volume of nearly three hundred pages, featuring twenty-three of Oudolf's "most beautiful" public and private gardens. The book is co-authored by Noël Kingsbury, an internationally renowned writer on plants and gardens, who has written over fifteen books and is a regular contributor to Britain's Daily Telegraph and Guardian newspapers.
Part of a Thames and Hudson series that includes Avant Gardeners by Tim Richardson and books on the work of Roberto Burle Marx and Martha Schwartz, Landscapes in Landscapes is a celebration of Oudolf's work, including the "latest manifestations of the 'layered' approach to planting he has been experimenting with for years." It combines both technical information and glorious images of his highly complex plantings. The book is "intended to provide inspiration and insights for all interested in small personal gardens and the design of large-scale public landscapes."
Kingsbury's animated text charts Oudolf's early influences, including the Dutch landscape designer Mien Ruys (1904–1999), a prolific designer of over three thousand gardens. The projects date from 1982 to the present and are placed in their geographical context: they are exclusively in the northern hemisphere, in countries such as The Netherlands, England, Ireland, Germany, Sweden and the United States. A Barcelona project is one of very few that is not in a cool, temperate zone. Scale is used as the book's organizing structure, which greatly assists the discussion of each project's thematics and styles. The gardens vary from 350 square metres to twenty-five thousand square metres in size.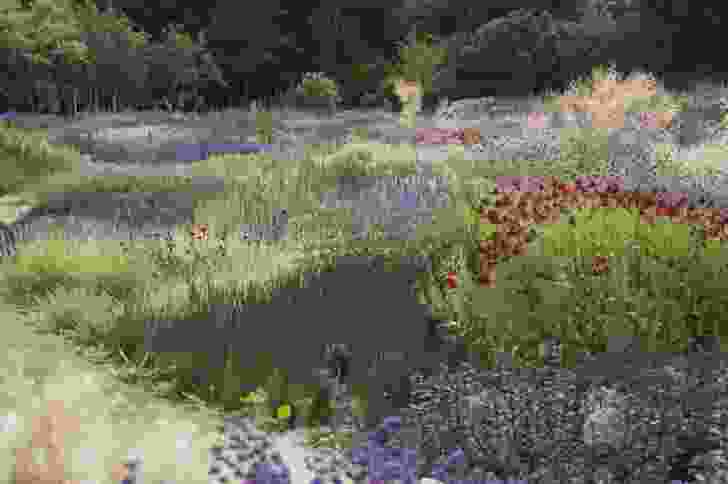 Landscapes in Landscapes looks at the resurgent interest in perennial planting in contemporary landscape design. Robert Hammond, co-founder of Friends of the High Line, describes Oudolf's work with "versatile, expressive perennials," "prized for their beauty through natural life cycle" and used to create "lasting, ecologically sound panoramas." Central to Oudolf's approach is the fact that his designs "relate to the greater landscape and the shifting seasons." He challenges more conventional approaches to planting design, relying on "short-lived bursts of colour and constant maintenance."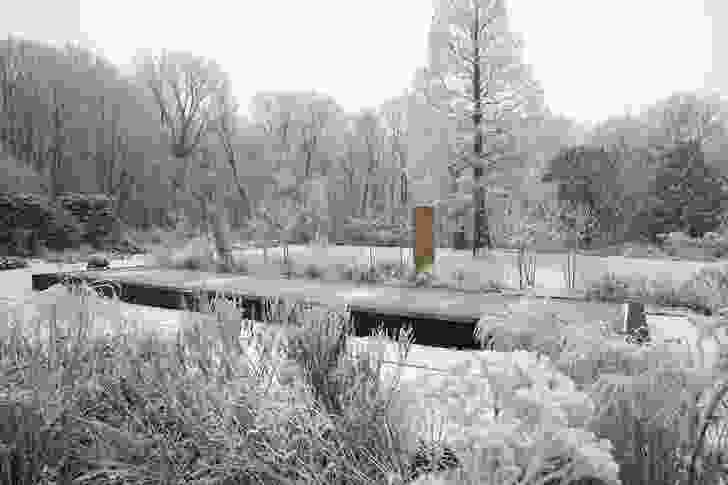 Working with blooms, grasses and foliage that change every few weeks, Oudolf's landscapes give the visitor "reasons to come back again and again." Like many before him it is argued that he works like a painter, but his work is inherently temporal and spatial; he "breaks the seasons into seasons." As is eloquently discussed, plants are valued for their flowers, whether they are ascendant or in decline, for their height or their "gradual pace to achieve their eventual height," and for their fruit, seed heads, stem colour, foliage texture and colour in spring and summer.
The format and content of the book, designed by Irma Boom, greatly aids the communication of these ideas. Hand-drawn and computer-aided plans, sketches, abstract colour diagrams and species lists contrast with highly evocative full-bleed colour photographs and fold out into double page spreads. Installation shots combine with details of perennial beds and dramatic, misty views of completed gardens. The photographs are lustrous and draw out Oudolf's signature style.
While the geometry of Oudolf's designs varies, as Kingsbury states there are three distinct visual layers through which he creates a rhythm; the technique used to achieve this includes "matrix [combining ground covering, low growing intermingled plants], island [formed through irregularly shaped beds] and scatter [taller species often colourful with a distinct structure … wavelike groups that move through the matrix mix]."
I have visited several of Oudolf's gardens from the "permanent" UK landscapes to the RHS Garden Wisley in Surrey and Potters Field Park in London (by landscape architects Gross Max); the temporary installations of Il Giardino Delle Vergini, 2010 Venice Biennale, Italy, by architect Kazuyo Sejima; and the 2011 Serpentine pavilion by Swiss architect Peter Zumthor. Gross Max collaborates with Oudolf because he is able to "design a scheme with a genuinely distinctive look … a new, romantic look," and it is certainly true that his gardens are both immersive and idiosyncratic.
Hammond, in describing Oudolf's involvement in the High Line project, foregrounds his capacity to "create a new landscape that has the ability to alter the way people feel and how they act." Landscapes in Landscapes is an excellent monograph produced at a time when there is a growing interest in the experiential quality of our spaces. I would strongly recommend this book for people familiar with Oudolf's work or as a discursive insight for the newcomer, as it will truly inspire.
Piet Oudolf with Noel Kingsbury, Thames & Hudson, 2011, paperback, 282 pages. RRP $70.
Source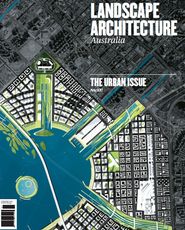 Discussion
Published online: 3 Jul 2013
Words: Claire Martin
Images: Piet Oudolf: Landscapes in Landscapes
Issue
Landscape Architecture Australia, February 2013
Related topics