For a city so enamoured of its harbour image, Sydney has surprisingly few places where you can dangle your feet in the water. At Pirrama Park, a vast, flat, harbour-side platform – most recently the home of the Water Police – has been remade as a public park. Here the extreme scale of the harbour, open green space and the built form of the city are reconciled. The coherence of this composition belies the complexities of the site and speaks of the sophisticated approach of the multidisciplinary design team.
The consultation process is somehow ever present in the completed project – it feels as if the park caters for just about any activity for which the community could imagine it might be used. Underpinning the work is a carefully researched understanding of the history of the site. This is a great public place because it respects the past without treating it as a museum artefact; it has spatial, material and planting variety; and it offers a model for the future redevelopment of the harbour foreshore.
That industrial heritage is a useful part of the urban realm is a point of some contention in cities across the globe. In the context of this debate, Pirrama Park is a provocation – articulating the way the less picturesque, gritty aspects of the past can make a powerful contribution to the life of our cities.
– Jury citation
Credits
Architect

Hill Thalis Architecture + Urban Projects Pty Ltd
Surry Hills, Sydney, NSW, Australia
Project Team

Philip Thalis, Sheila Tawalo, Wesley Grunsell, Benjamin Driver, Melika Aljukic, Sacha Coles, Libby Gallagher, Saskia Van Der Put, Joel Munns, Craig Burton, Damian Murphy, Rob Angus, John Mills, Matt Sheridan, Ryan Kudsi,
Architect

ASPECT Studios
Australia
Architect

CAB Consulting
Church Point, NSW, Australia
Consultants

Builder Ford Civil Contracting Pty Ltd
Civil consultant Aurecon
Construction manager City of Sydney
Design manager City of Sydney
Heritage consultant CAB Consulting
Hydraulic consultant Aurecon
Lighting consultant Lighting Art and Science, ASPECT Studios
Playground consultant Architects of Arcadia
Soil engineering Sydney Environmental & Soil Laboratory
Stormwater engineering Ecological Engineering
Structural consultant Aurecon

Site Details

Location Harris Street, Pyrmont, Sydney, NSW, Australia
Site type Urban

Project Details

Status Built
Website http://www.cityofsydney.nsw.gov.au/Development/CityImprovements/ParksAndReserves/WaterPoliceSite/Default.asp
Category Landscape / urban
Type Culture / arts

Client

Client name City of Sydney
Website City of Sydney

Source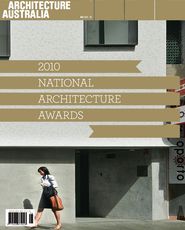 Issue
Architecture Australia, November 2010
Related topics