A draft concept plan outlining concepts for a new linear park along Melbourne's Southbank Boulevard has been released.
The City of Melbourne set aside $11 million in its 2017/18 budget to develop the park, designed by the City of Melbourne's City Design Studio. An announcement accompanying the release of the draft concept plan put the cost of the project at $35 million.
The boulevard connects the Domain Parklands to the Yarra River and is lined with some of Victoria's most significant cultural institutions, including the MTC Theatre and the Melbourne Recital Centre, both designed by Ashton Raggatt McDougall, the recently completed ABC centre designed by Cox Architecture, the National Gallery of Victoria designed by Roy Grounds and the Victorian College of the Arts.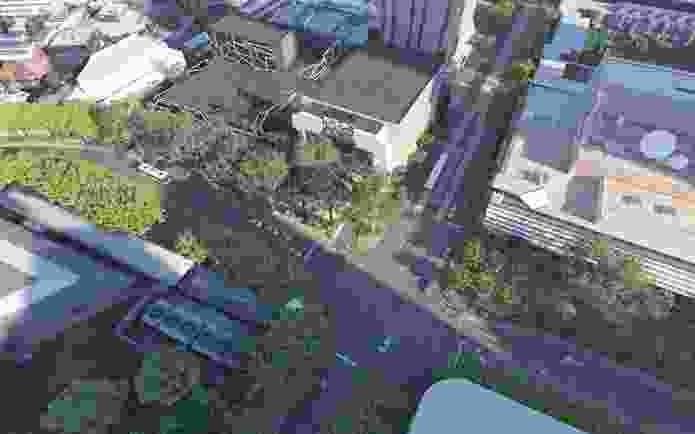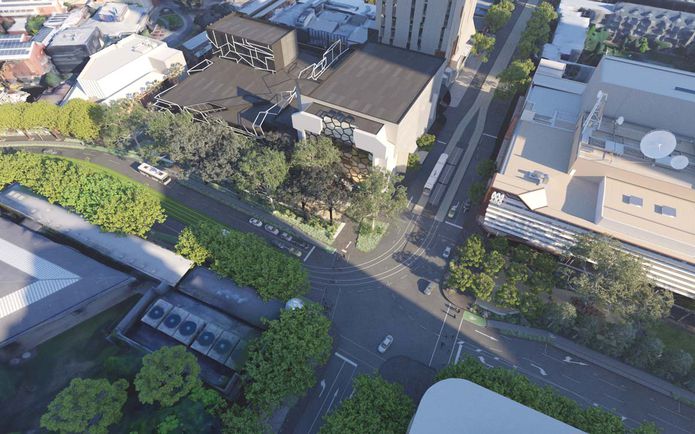 The open space will be freed up by converting a car lane on Southbank Boulevard. Traffic on the road has dropped steadily over the past few decades following the construction of Queensbridge Square in 2001, despite Southbank's status as the most densely populated suburb in greater metropolitan Melbourne. More than 92 percent of residents in the suburb live in high-rise apartments, according to a community engagement summary released by the City of Melbourne in 2016.
The area is also one of the city's most deprived when it comes to the provision of green space. The recommended per-person provision for green space in Melbourne is 22 square metres. In Southbank, there are approximately three square metres per person.
The plan suggests that "green" tram lines could be installed along the existing tracks.
Lord Mayor Robert Doyle said that the public space created in front of the new ABC headquarters alone will be larger than Melbourne's City Square.
At the time of the budget announcement, a spokesperson for the council explained that the decision to convert an existing car lane into the new park was made in part because purchasing the equivalent land would cost approximately $140 million at a cost of $7,000 per square metre. Plans to consolidate the road were present in the Melbourne Arts Precinct Blueprint released in 2014 by the Victorian Government.
The intersection of Southbank Boulevard and Dodds Street will be redeveloped for use as a multi-functional events space. "Dodds Street will be redesigned into a public space that can cater for everything from street performances to medium scale music festivals at the doorstep of the Victorian College of the Arts, " Doyle said.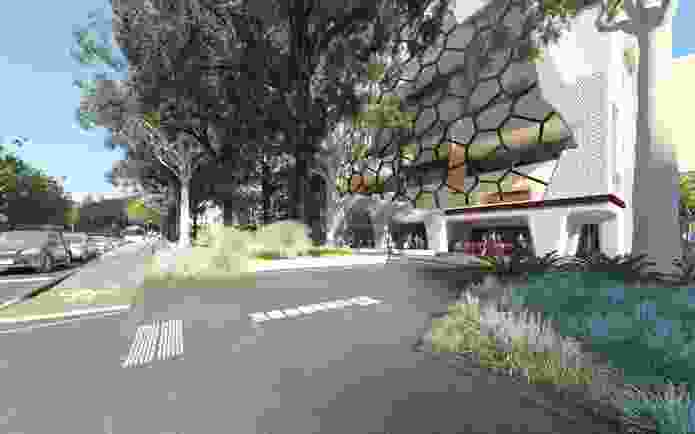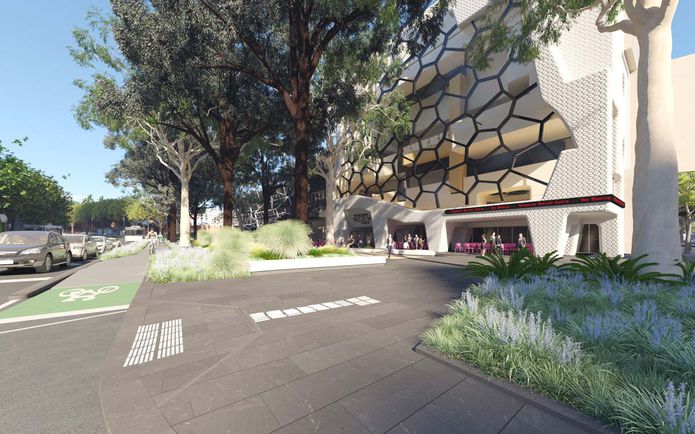 1.05 kilometres of dedicated cycle lane will also be installed as part of the redevelopment, in addition to significant planting and a new children's play space.
The City of Melbourne will vote on the draft concept plan on 18 July. It is anticipated that the project will be completed in 2020.
Related topics