Conrad Johnston talks about finding a balance between different types of work. In a world that seems to be ever more compartmentalized into areas of expertise or interest, achieving that balance is easier said than done. Since the practice began in 2004, Fox Johnston has successfully realized projects for both public and private clients that span a range of typologies, hopping effortlessly across single and multiresidential housing, small public amenities, commercial interiors, hotels and childcare centres.
Emili Fox and Johnston's practice evolved out of a series of invited design competitions that they both participated in and won. The first was for a project situated on the rooftop of the heritage-listed Paramount Pictures building in Sydney's Surry Hills. While their proposal never came to fruition, Johnston still describes the building as "a gift that kept giving," alluding to the Paramount Studios refurbishment by the practice in 2013 – an inspired and creative adaptive re-use including the creation of new cafe, work and retail spaces, along with a rooftop cinema, a basement-level bar and a refurbished original cinema.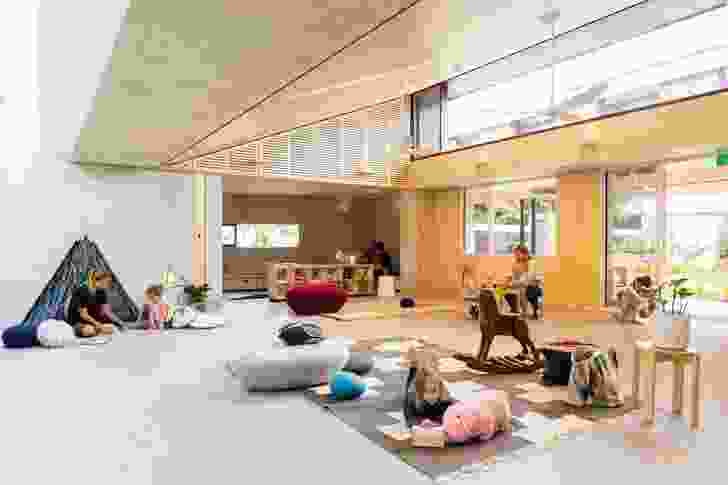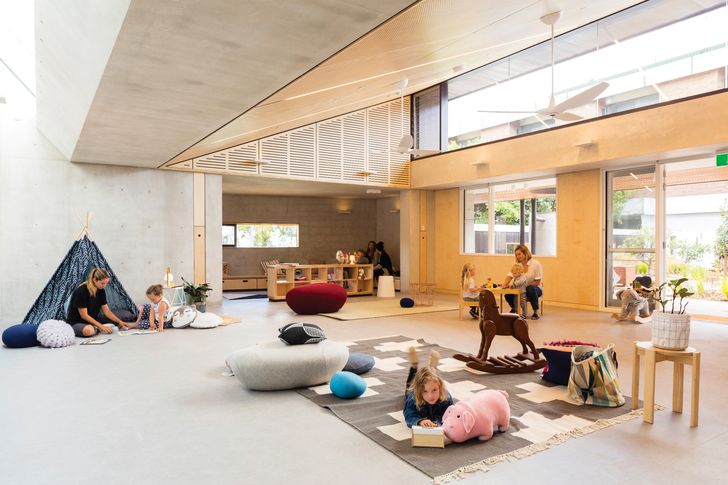 That original competition indirectly led to another winning competition entry, which this time was realized on Cockatoo Island – a clever combination of delicacy and toughness that serves the overnight camping ground set up by the Sydney Harbour Federation Trust.
A variety of single residential commissions soon followed, both large and small, which gave Fox and Johnston the opportunity to run a series of experiments into how people live. Beyond simple brief analysis, Johnston talks about "analysing family" – how a family might live and how they evolve within the home and, by extension, how the architecture evolves in response to them.
In the broad conversation of housing generally, the single architecturally designed house is, at least numerically speaking, an aside to the main theme that rages in our cities. Keen to join this conversation, the practice actively pursued multiresidential projects and the first, a series of twelve mews-style townhouses in the Sydney suburb of Randwick, was completed in 2009.
With a typical single residential commission, the architect knows who the end user is. In multiresidential projects, however, this relationship doesn't exist. Fox and Johnston describe a process they often use in which they make up stories imagining the lives of the people who will live in their projects. This ensures that each apartment they design is not just a numerical response to developer demand or SEPP 65 requirements – the spaces can be imagined as inhabited, not only by the architects, but by the people who will buy the apartments.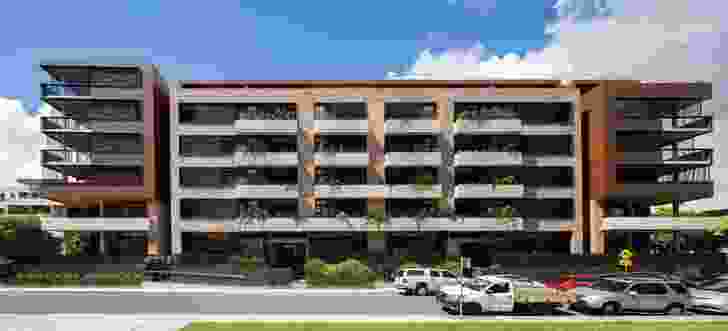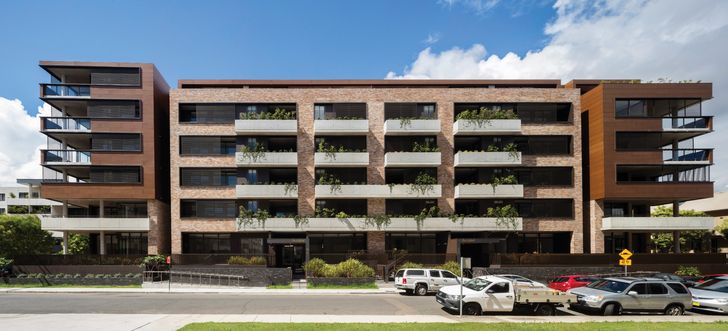 The success of Randwick was important because it showed that the practice could work across a range of scales and a series of larger multiresidential projects followed soon after. Projects such as Solis Apartments in Little Bay and the recently completed apartments at the Rochford in Erskineville demonstrate what the practice has learned in its single residential laboratories.
In Solis, a project the pair describes as "[a method for] urban living by the sea," a long, thin plan running east–west allows all of the apartments access to northern light and cross-ventilation. A resilient material palette using concrete and aluminium cladding and screens gives the building a sharp, sophisticated feel, the material choice made with the harsh seaside environment in mind. In the Rochford, exterior apartment space is integrated with the interior, using a simple device often seen in single residential projects, but seldom (if ever) in multi-level, multi-unit residential development: a kitchen that opens onto the balcony. This simple arrangement transforms the balcony into an integrated central component of the apartment, not just a bolt-on part as presented in many new apartments.
The practice has more apartment buildings under development, all of which focus on the fundamental tenets of good living: access to light and fresh air. While multiresidential design is at the core of their work at the moment, Fox and Johnston maintain a balance with other typologies. Their recently completed Felix Hotel in Mascot for the 8 Hotels Group is a short-stay airport hotel that takes inspiration from the "golden era" of 1960s air travel, along with a hint of Australian mid-century design. The ground plane and public realm around large airports are often dire and unfortunately the environs of Sydney's airport are no exception. The 150-room hotel gets people up and out of there as quickly as possible via a double-height lobby connected to a central service core that takes guests to a top-floor sky lobby. Putting the public spaces on top of the building connects them with the airport, offering expansive views across the workings of the runways and out to Botany Bay.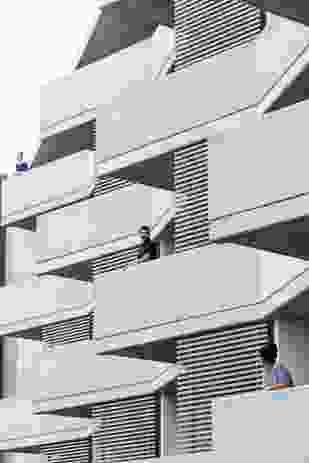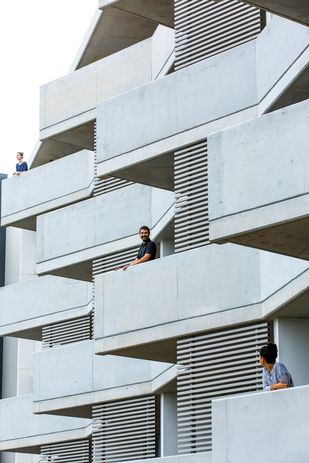 Meanwhile, Fox Johnston has also completed the Waranara Early Learning Centre for the City of Sydney. Situated in the former South Sydney Hospital nurses' quarters and outpatients and administration buildings, a new wing and external verandah have been nimbly grafted onto and around the existing building fabric. Using a palette of concrete, ply and stained timbers, the practice has created a light- filled series of spaces that will cater for close to eighty kids from in and around the rapidly developing Green Square.
The range of project types tackled by Fox Johnston makes it clear that the elegant resolution of fundamental aspects of living can unlock solutions for all manner of typologies. Maintaining a balance of different projects keeps the work of Fox Johnston relevant and sharp; its work shows that sound design principles are transferable across different building types. It could be described as a humanist approach to building design – an interest in balancing welfare, ecology and dignity, no matter the project size, location or program.
— David Welsh is a principal of Welsh and Major Architects.
Source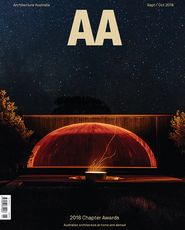 Issue
Architecture Australia, September 2018
Related topics